All the congrats! Gal Gadot is pregnant!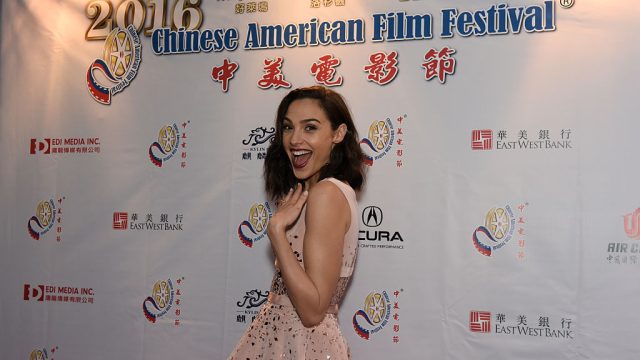 Actress Gal Gadot is pregnant with baby number two! She announced it on Instagram over the weekend with the cutest selfie alongside her husband, their hands forming a heart over her belly. Gal and hubby Yaron Varsano already have a daughter together, 2-year-old Alma.
One thing's for sure, Gal's kids are going to be super proud of mom, who plays two of the coolest females to ever hit a theater screen.
Gal is best-known for her role as Gisele in the Fast and the Furious franchise and is playing Wonder Woman in a film about the heroine next spring. She first brought her to the big screen in Batman v Superman: Dawn of Justice.
Could there be anything cooler than knowing your mom is Wonder Woman?
"She has so many strengths and powers, but at the end of the day she's a woman with a lot of emotional intelligence. She's loving," Gal told Glamour earlier this year about her admiration for Wonder Woman. "And it's all her heart—that's her strength. I think women are amazing for being able to show what they feel. I admire women who do."
Well said, Gal. We're with her!
Congratulations to Gal and Yaron, and we can't wait to see Wonder Woman when it hits theaters in May 2017!