Here's a pizza diet that actually worked, but of course, there's a catch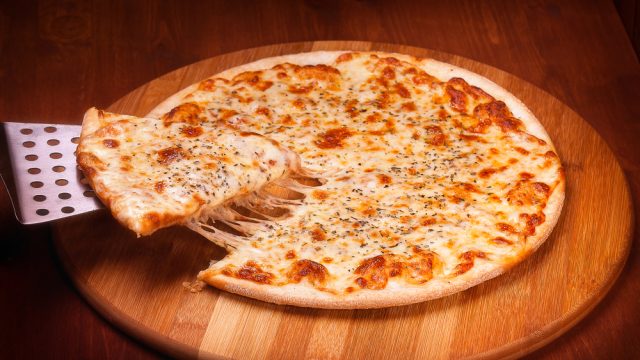 When you ponder "the dream," the first thing that comes to mind is probably an all-pizza diet. But you know that's crazy and weird, and probably never going to work, right? Right?? Wrong. For one chef, an all-pizza diet actually worked.
Pasquale Cozzolino, a chef from Italy, moved to the States four years ago, and as he explains, "discovered the Oreo." He put on a lot of weight in a short amount of time, and at his heaviest, he weighed upwards of 350 pounds. Cozzolino soon  found that simple things were now difficult to do, and his doctor feared he might have a heart attack. So, he made some lifestyle changes, and that included a new healthy diet. A healthy diet, that meant eating pizza every single day at lunch.
Yes, Cozzolino ate pizza every single day and in just seven months lost 101 pounds! It sounds amazing, yes, but keep in mind that he wasn't chowing down on Dominos or Papa John's every single day. Instead, he turned to his made-from-scratch pizza, Margherita style, and created a dough using only four ingredients: "unbleached flour, water, a touch of sea salt and a little yeast…topped with tomato sauce, basil and fresh mozzarella."
"This is an old, three-hundred years ago recipe," Cozzolino explained to Good Morning America. "We mix everything together. Settle there for 36 hours and then the gluten doesn't have anymore heaviness. It's ready to be easy to digest."
Cozzolino weight loss isn't only due to pizza, though. He also started implementing portion control, and always ate his bigger meal (pizza) earlier in the day. On top of all of that, he completely stuck to natural ingredients, which he exclusively used in his pizza dough.
This whole thing still sounds too good to be true, like something out of a wonderful dream. Maybe this all-pizza diet will work for you too, if you're willing to stick to only slices of Margherita and stock up on natural ingredients. And always be sure to consult with your doctor before you go on any all-something diet, pizza or not.