The all-female "Ocean's 11" cast is here, and it's the stuff DREAMS ARE MADE OF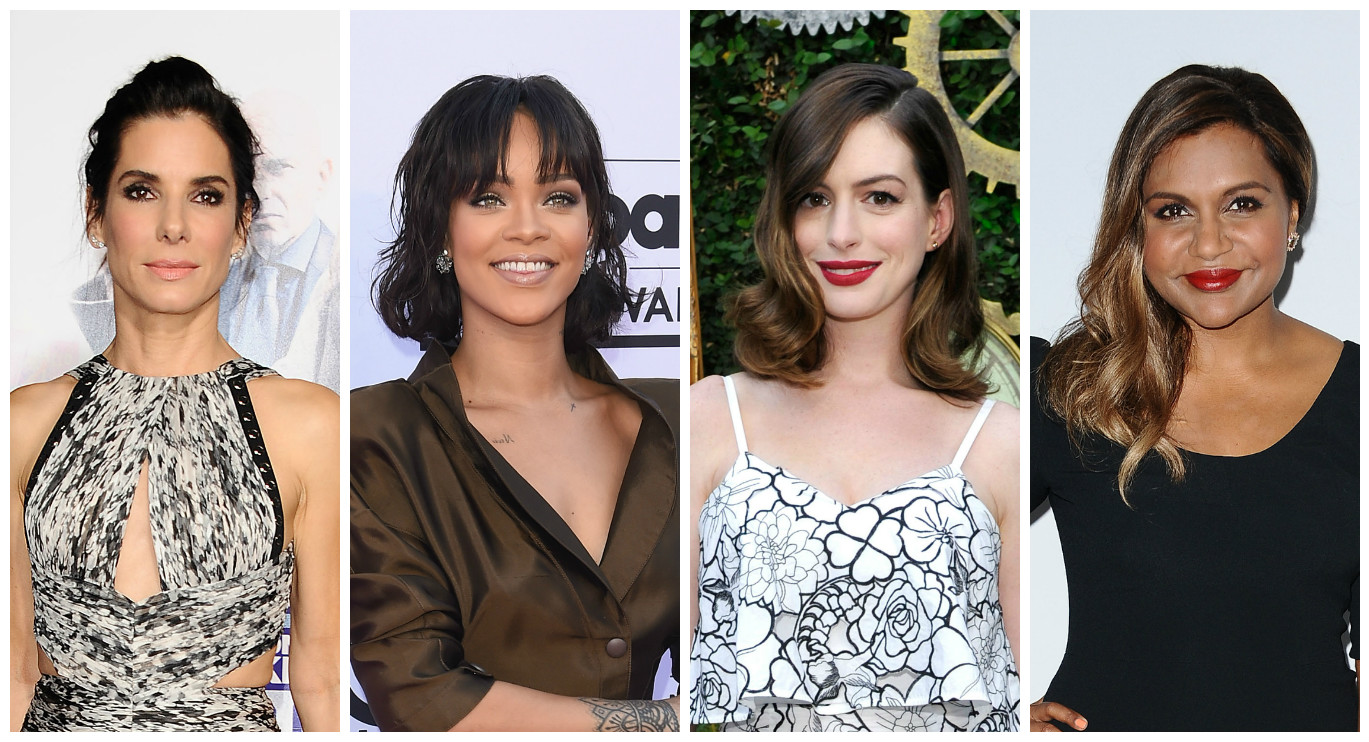 Gaze upon your vision board, friends, the one that has the likes of Mindy Kaling, and Anne Hathaway, and Rihanna, and Sandra Bullock on it and think to yourself, "Omg, wouldn't it be awesome if these ladies starred in a movie together? But that movie might be too good and pure for this world, so it'll probably never happen. Bummer."
WELL, GOOD NEWS. This exact scenario is happening, because Mindy Kaling, Anne Hathaway, and Rihanna, along with Cate Blanchett, Helena Bonham Carter, and rapper/comedian Awkwafina are all joining Sandra Bullock's all-female Ocean's 11 reboot. Right now, it's got the working title of "Ocean's Ocho," so a few shy from 11, but we'll take it.
This is so exciting, and overwhelming, does anyone else feel like they might pass out just thinking about all of these ladies being in the same room?
!!!!!!!!!!
According to Deadline, Bullock and Blanchette are the only two who are 100% onboard right now, while the others are nearing deals to star in the movie, too. Unless something else amazing, and lady-powered comes along, we can safely assume that soon, all of these women are going to be robbing something — whether a casino or a bank, or Danny Ocean himself remains to be seen. The film is supposedly set in New York this time, and there's a possibility that it'll directly connect to the other Oceans movies.
The film is still in the process of casting all the other roles right now, and is looking to start shooting this fall, and hopefully released ASAP because we need this in our lives like, yesterday.
And now the big question, who's going to be the male Julia Roberts?