Alison Pill talks about her prosthetic boobs for a movie, and it's hilarious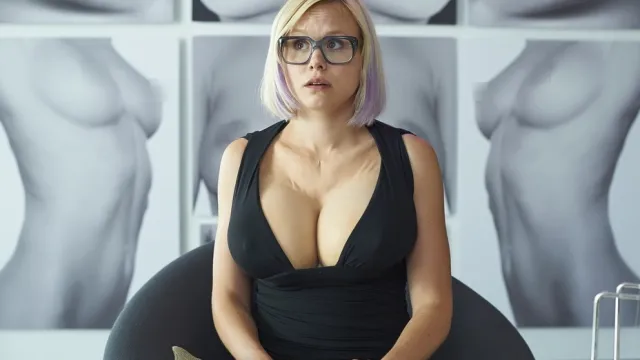 At this point, most of us are pretty used to seeing body parts enhanced by prosthetics in movies (Chris Hemsworth's package in Vacation immediately springs to mind!).
But the most recent actress to experience the joys of prosthetics is Alison Pill, who had to don fake breasts in her movie Zoom.
She spoke about them on The Late Late Show with James Corden, emphasizing that because film audiences are so used to seeing prosthetics, filmmakers have to reach new heights in order to stand out.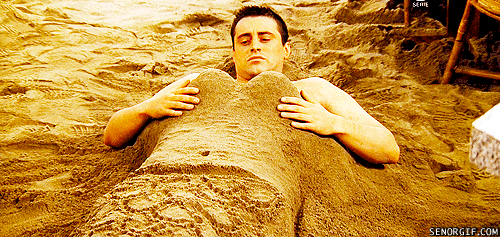 "At this point, the absurdity of so many fake breasts is such that you have to go pretty darn far," she said.
Alright, so we're dying to know! HOW FAR DID THEY GO?
"It's an intense look," she admits. "They're massive breasts, truly beyond I think, I hope – most pornography. They're absurd."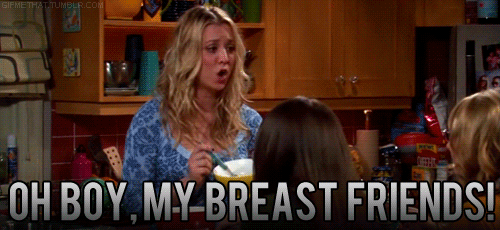 Of course, Corden swooped in after that with the most appropriate response: "I'll be the judge of that." 
Justin Bartha was also a guest on the show that night, and he weighed in with his own experience of wearing a prosthetic penis for a movie role. "They laid out a plethora of penii […] it was supposed to be based on my own, but essentially you want to go up a model."
He describes a lot of back and forth in the process of choosing the perfect penis, which mirrors Pill's experience with the fake boobs. Damnnnnnnn.
Acting is a tough gig!
And we can't help but wonder what's next for prosthetic boobs, if they went all out for Zoom. Will they get even bigger and badder in future movies?! 
You can watch the whole clip about prosthetics here:
https://www.youtube.com/watch?v=kfQksYGss-Q?feature=oembed