Alison Brie revealed why she loves working with husband Dave Franco — and friends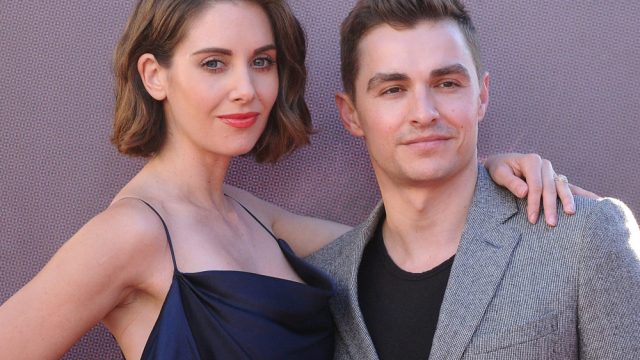 In The Disaster Artist, a movie about the making of The Room, IRL partners Alison Brie and Dave Franco play a couple. Brie appears as Amber, and Dave is Amber's boyfriend Greg Sestero — who collaborates with Tommy Wiseau (James Franco) on The Room. Still with us? Good, because you're in for something ridiculously cute.
We caught up with Dave recently about his experience working on The Disaster Artist, and he explained it's really fun and easy working with family and friends because that brings a certain level of comfortability. And as it turns out, his wife couldn't agree more.
Call us dramatic, but we think our hearts might just burst with joy.
"It's just what he said," Alison Brie told HelloGiggles in response, adding that she and Dave also worked together on The Little Hours before The Disaster Artist. "It's so nice to work with your person, to be on set with someone who is the person you feel the most comfortable with in the world."
"It's a really great feeling, especially to be intimate with them on set or to have romantic or kissing scenes with that person. It's delightfully easy. He just makes a great point and he and I talk about this all time. We do really love working with each other."
So like, this has to be at the top of the cute barometer, right?
https://www.youtube.com/watch?v=cMKX2tE5Luk?feature=oembed
Again, there's a familiarity there — but the good kind of familiar. Not the boring kind.
"So much about filmmaking is unknown," she continued. "You are constantly meeting hundreds of new people on every job, and very quickly have to learn different temperaments and how to navigate those waters. It's always really comforting to start a new project where you know a lot of the people that are involved, let alone are married to them or related to them. It makes it way better."
We can imagine! And this is only adding more fuel to our excitement for The Disaster Artist, which is in theaters December 8th.