Alison Brie had a certain issue with her "Mad Men" undergarments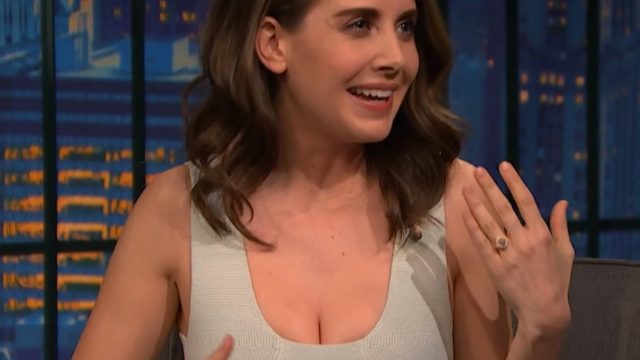 For the period TV drama Mad Men, everything was as authentic as possible, right down to the character's undergarments. When Alison Brie, who played Trudy on the show, stopped by Late Night with Seth Meyers, she explained how cumbersome these costumes were, and how that led to a slight problem in the bathroom department.
During Alison's early seasons, she didn't realize that women traditionally didn't wear underwear under their girdles. This meant that, for about a season and a half, she had an extra layer. This wasn't too much of an issue, until it was time to go to the bathroom.
One day, everyone was in a rush, but Alison really needed to stop and pee. She scurried off to the bathroom and went about the complicated business of navigating the undergarments. However, the finicky nature of the costume got the better of her, and she straight up peed herself before appearing in a full scene on the show.
Now we just have to figure out which one!