The '80s are alive and well in the first pictures for Alison Brie's new Netflix series, "Glow"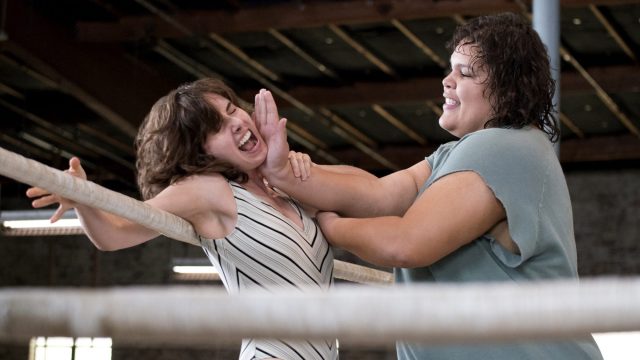 Grab your leotards and get ready to jump into the ring with Alison Brie in her new show GLOW, which stands for Gorgeous Ladies of Wrestling, obvi. Photos from the GLOW set have just been released by Netflix, and we're pretty psyched to take a trip back to the '80s for this one.
Alison Brie demonstrated her comedy chops in Community and now she's back in a new comedy for Netflix executive produced by Jenji Kohan (Orange is the New Black). GLOW is based on a real group of women wrestlers from the 1980's, but Brie will play the fictionalized character of Ruth Wilder, "an out of work actress who finds one last attempt to live her dreams in the form of a weekly series about female wrestlers."
Sounds epic, right? Just wait until you see the photos! First up, we get a peek of Ruth's pre-GLOW life as an actress: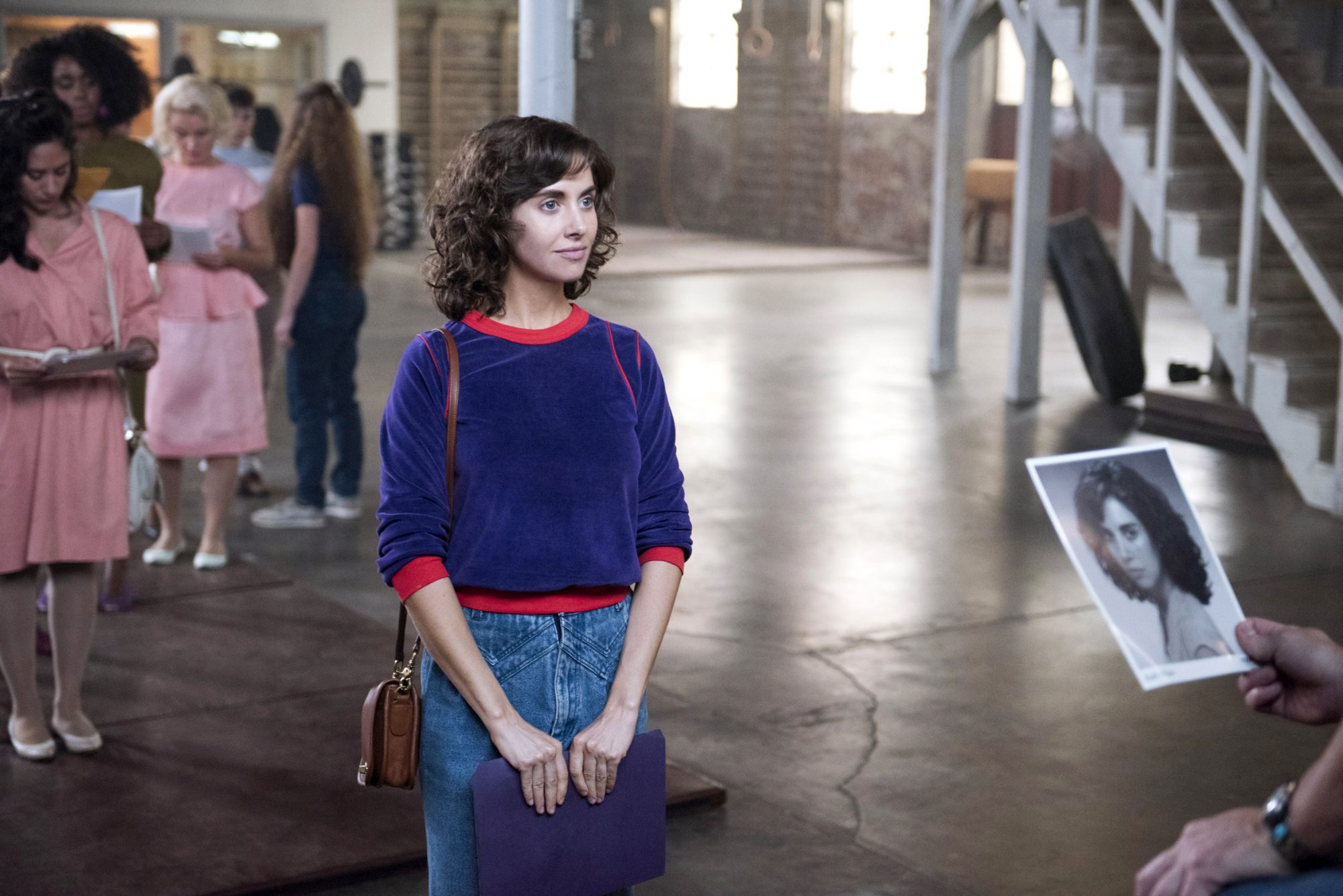 Comedian Marc Maron plays a trainer who, according to The Hollywood Reporter, is "a washed-up, B-movie director who now must lead this group of women on the journey to wrestling stardom".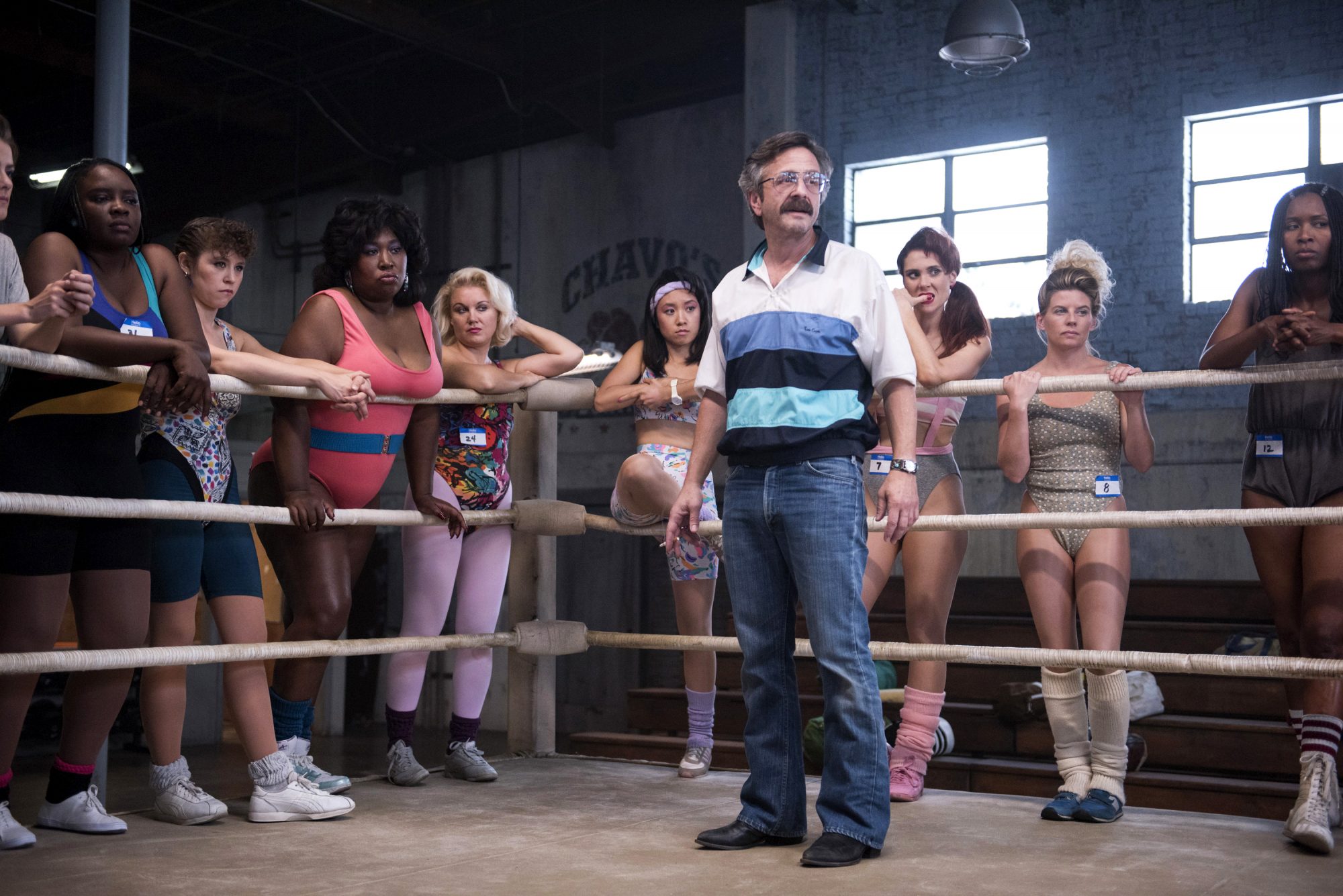 Leotards are all the rage in this show and they make an appearance in basically every single photo. So. Many. Leotards.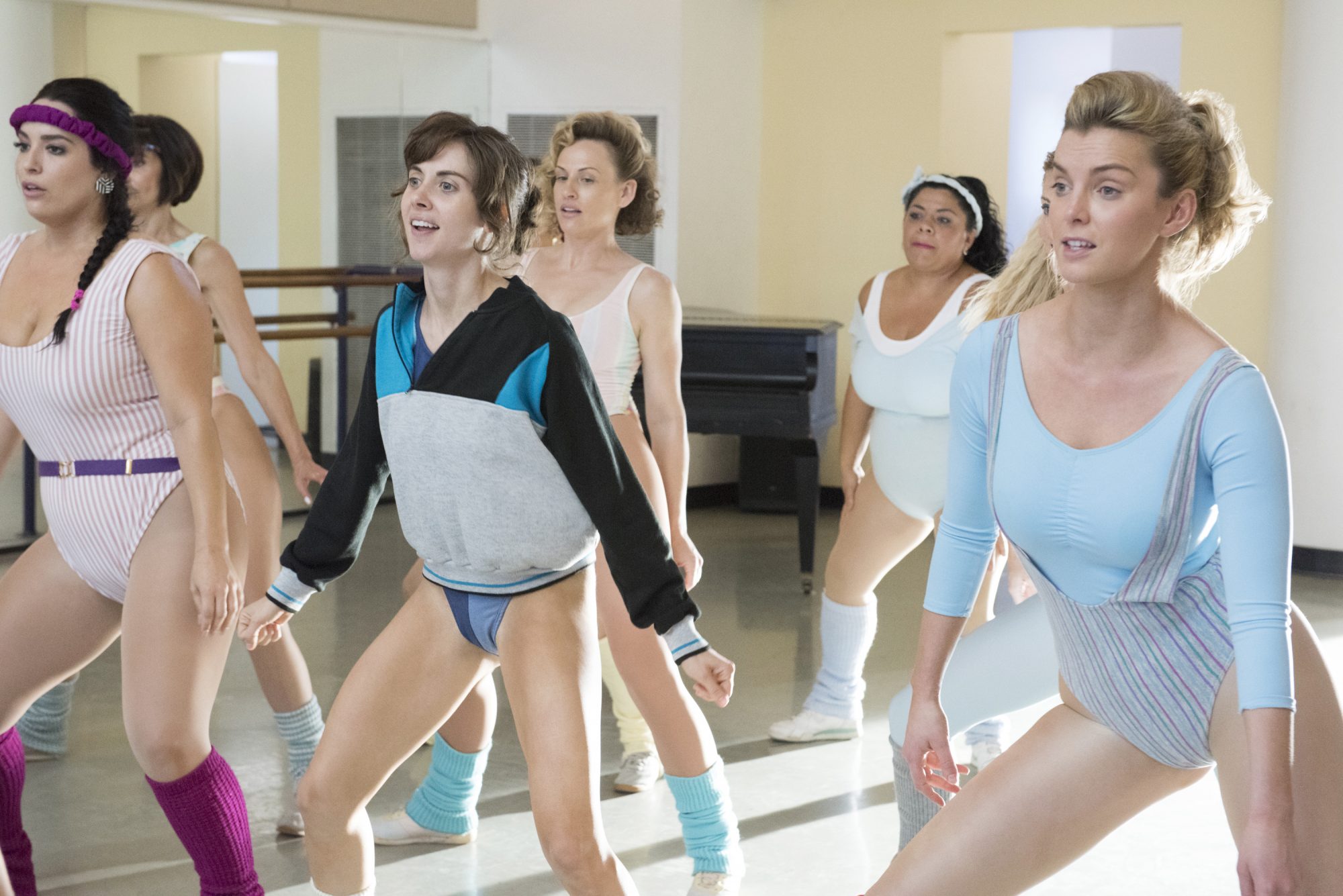 But don't worry, the stakes are still high and there will, of course, be plenty of wrestling. Look at the intensity in this photo?! Hopefully, no one gets *too* injured here!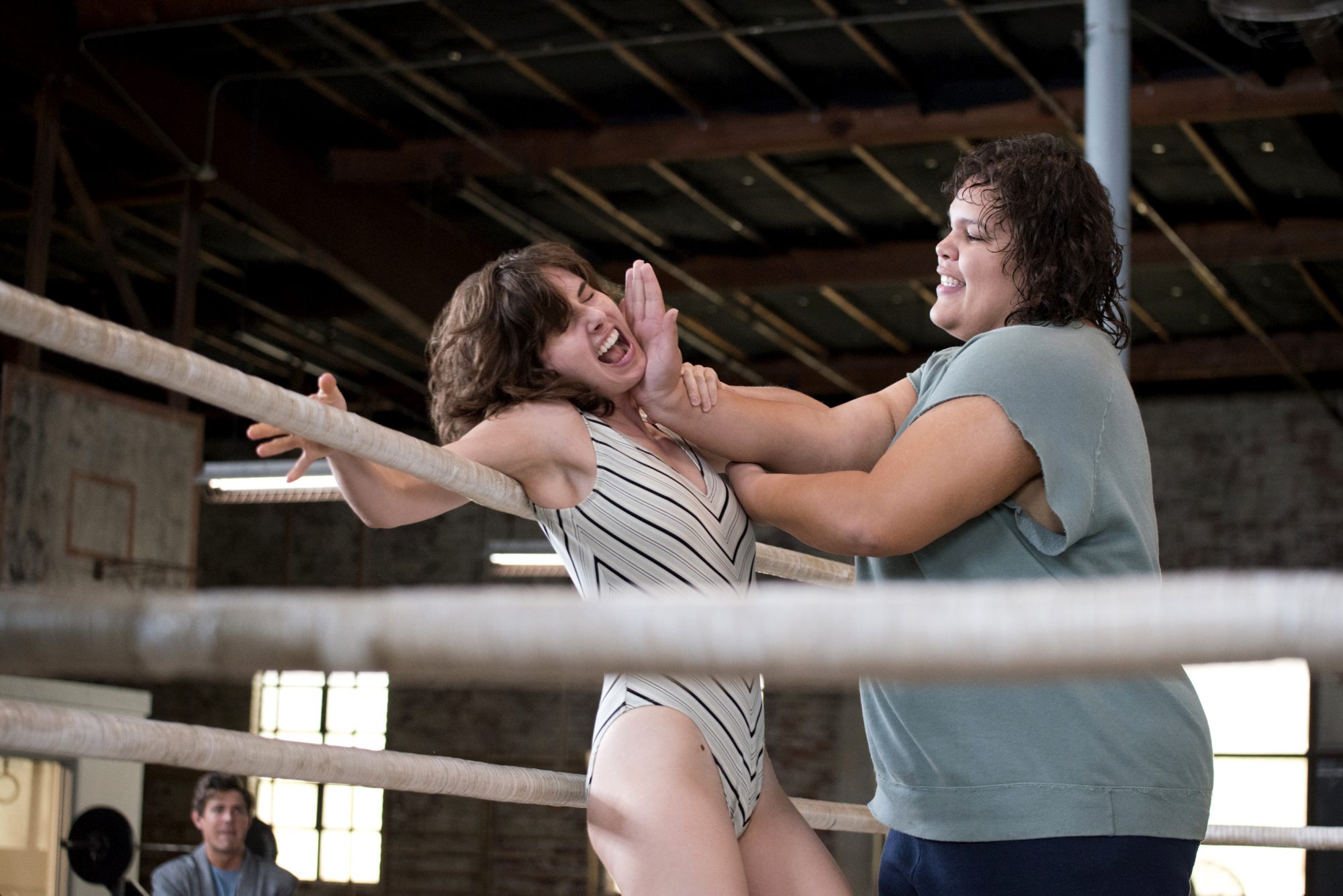 The 10 episode series will debut on Netflix on June 23rd. So get to the gym, grab your leotard, and prepare to jump in the ring with GLOW.