Alison Brie got candid about crying before red carpets because of body dysmorphia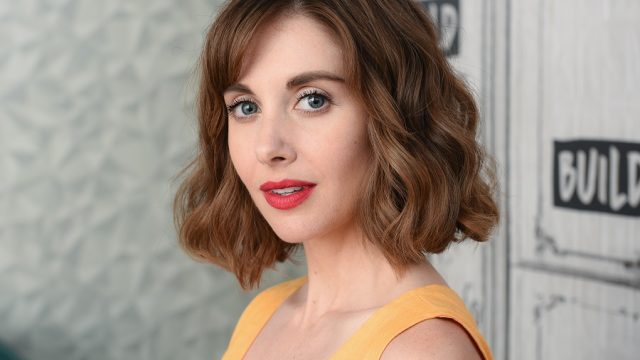 Since starring as a badass lady of wrestling in Netflix's Glow, Alison Brie has embraced her new muscles and physicality. Still, she opened up in a new interview about how she continues to struggle with body dysmorphia—and will probably work through it for her whole life.
In an interview with Women's Health, Brie said that Glow helped her build a more positive relationship with her body.
"It helped with my relationship to my body times a million," Brie said. "Before, I always felt at odds with it; I wanted it to be something it wasn't. But I didn't have the tools to do that in a healthy way."
Brie spoke to the same magazine back in 2017 about her struggles with body dysmorphia as a teen growing up in Los Angeles. The new interviewer asked if she still has those same struggles, given her comments about Glow. Brie responded matter-of-factly: "Oh, definitely. Still do!"
"I go back to red carpet photos where I thought I looked so horrible, and there are some where I now think, God, I looked beautiful," Brie told Women's Health. "And I'll remember: An hour before that I was in tears; I thought I was so disgusting."
'I think it's something I'll probably be working through my whole life. And depression too."
To help her work through it, Brie said that "frank discussions" with her husband, Dave Franco—who she called a "wonderful, open person"—have been important.
"We have great lines of communication, and I can talk often about my feelings," she said. Brie's body image struggles have also opened Franco's eyes.
"He said, 'Before I knew you, I'm not sure I believed body dysmorphia was a real thing. It's so interesting to me what you see—and what I'm seeing when I'm looking at you—and the frank discussions we have about it,'" she said.
Body dysmorphia, or body dysmorphic disorder, is a mental illness in which someone is "preoccupied with an imagined physical defect," according to the Cleveland Clinic. About 1 in 50 people have this mental illness.
Brie's candor in discussing her own experiences has helped Franco, and we're sure it's helped so many others who feel alone in their body dysmorphia.