Who is Alina Zagitova, the 15-year-old Russian figure skater who just won the gold?
On Thursday night, February 22nd, 15-year-old figure skater Alina Zagitova won Russia their first gold medal at the PyeongChang Winter Olympics. She did so after the ladies' free skate competition where she went head-to-head with her training partner and good friend, Evgenia Medvedeva. Medvedeva took home silver after Zagitova slipped into the top spot by a slim 1.31 points.
Now a gold medalist at only 15, we have to wonder how Zagitova earned such success in her young life. Some could say she was destined to win from birth. Zagitova, who remained nameless for the first year of her life, was born to a hockey coach father and a mother who wanted her daughter to be athletic. Her parents finally decided to name her Alina after the Russian two-time Olympic medalist and rhythmic gymnast Alina Kabaeva, NBC reports.
Zagitova began her skating career at age five. In 2015, at the age of 13, she began training with renowned coach Eteri Tutberidze. She later won gold at the 2016-17 Junior Grand Prix Final, the 2017 European Youth Olympics, and the 2017 World Junior Championships.
And now, she can add her 2018 Winter Olympics gold win to her resume.
"I won," Zagitova said according to NBC. "Honestly, my hands are shaking, because I haven't understood yet that I am an Olympic champion."
Days before her gold medal win, Zagitova broke a world record score set by her teammate and friend Medvedeva minutes before Zagitova's short program. Zagitova earned a whopping 82.92 points after Medvedeva, the then World Champion, earned a then record-breaking 81.61.
https://www.instagram.com/p/BN2j_Y9g9y8
After this latest win, Zagitova is the first Olympic medalist born after the 2002 Winter Games and she's one of two Olympians to win two medals by the age of 15.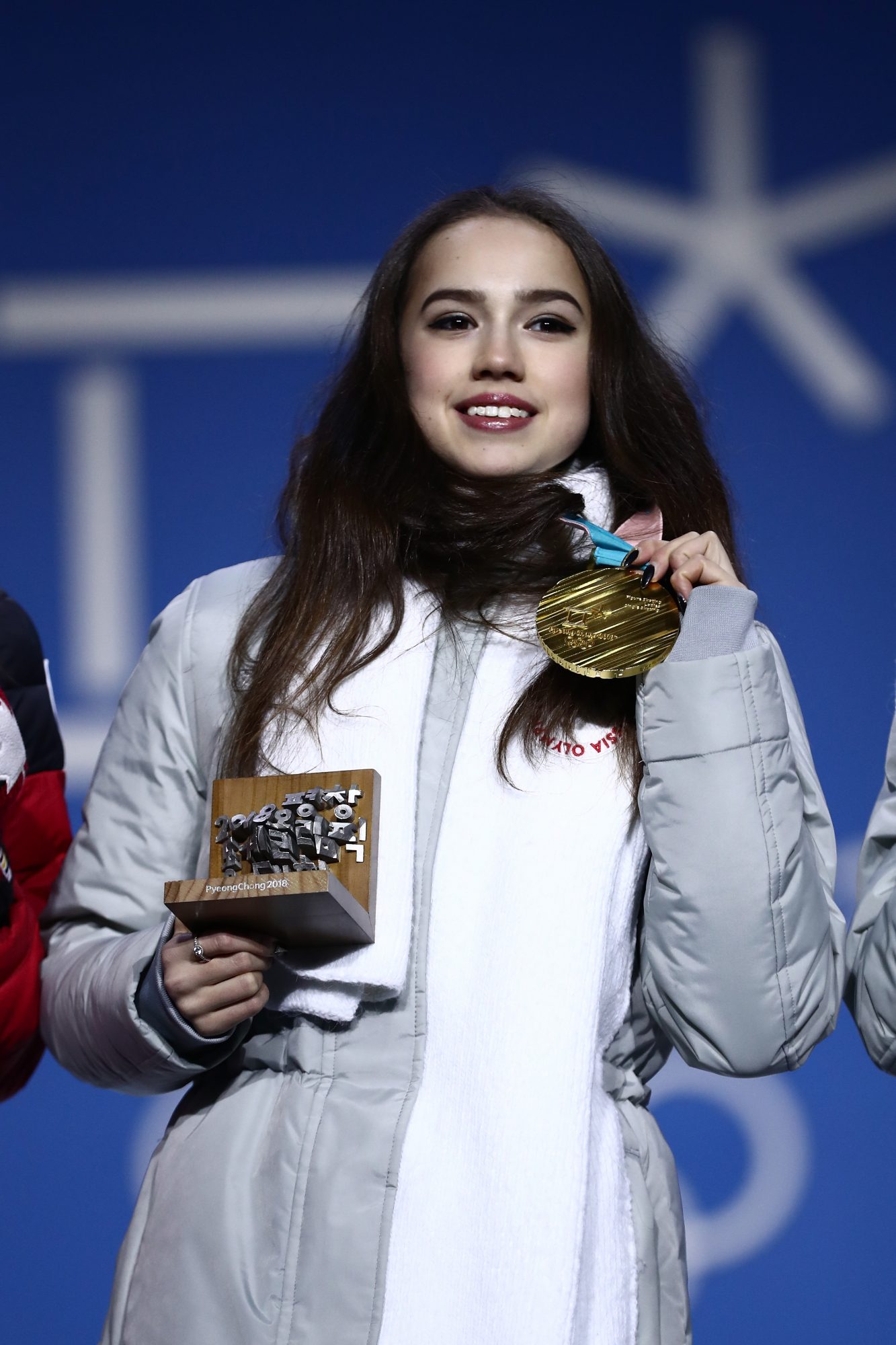 Needless to say, Zagitova, her family and friends, and her country have a lot to be proud of today.