We're totally buggin' over this selfie Alicia Silverstone snapped with her mini-me son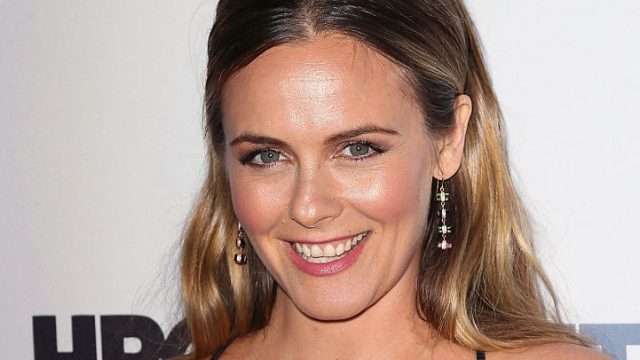 We're not clueless: Alicia Silverstone is still our favorite animal rights activist and '90s fashion icon. But did you know she has an adorable son named Bear Blue? Last week, Alicia posted the following *too cute* pic of her and her son on the beach.
Bear Blu is only five, but he's already a mini Cher!
Those eyes! That smile! We're totally buggin' because they're straight-up twinning!
Here's a video Alicia posted, just for reference:
It's a tiny Alicia Silverstone! Right there!
And another one! He's seriously got his mom's every feature!
Is that an Alaïa he's wearing?!
Alicia must feel like she is looking at a mirror every time she looks at Bear. Although, we do see some slight resemblance to Bear's dad, musician and singer, Christopher Jarecki. The couple married in 1996, had Bear in 2011, and have been a happy family ever since!
And, "as if" Alicia and her mini-me couldn't be cuter, check out the sweetest pics of them together:
We are seriously dying over here!
Is it possible to die of cuteness overload? Hang on, we need to take a moment to check WebMD.
For more Bear Blu, you've gotta check out Alicia's lifestyle site, The Kind Life.
https://www.youtube.com/watch?v=zByO6oIuVY0?feature=oembed
Because where else could you see a home movie of Bear's très rustic farm-to-table themed 3rd birthday party?!