Alicia Silverstone dressed up as Cher Horowitz for Halloween, and it was epic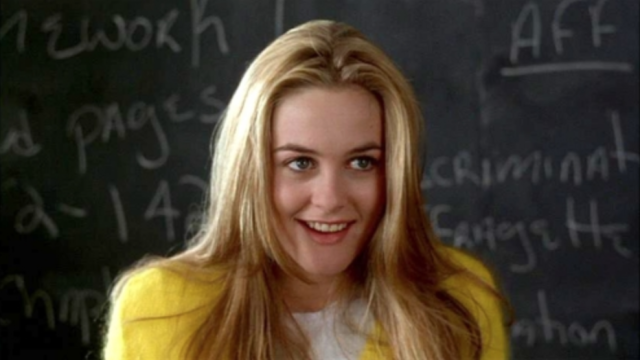 Well, this brings us back. In the spirit of Halloween, Alicia Silverstone decided to dress as Cher Horowitz from Clueless. Silverstone played the iconic character back in 1995 — and this photo makes it look like she just stepped off the movie set.
What made the costume even better is the fact that Chrissy Teigen, a fan of Silverstone, and her daughter Luna are in the shot as well. E! News reports that the picture was taken behind-the-scenes of Lip Sync Battle, where Teigen serves as a commentator. Baby Luna might be blissfully unaware about how cool it is to see Silverstone rocking the yellow tartan plaid ensemble once again, but she'll be pretty glad she was there for the moment when she's old enough to watch Clueless.
Teigen made sure to note that she's only asked celebrities for photos twice before — aside from Silverstone, she also asked Beyoncé for a picture. We don't blame her.
While the yellow suit was one of Cher's most classic wardrobe items, it wasn't the only look we coveted. Marie Claire reported that the character had 63 costume changes throughout the movie, and the plaid look was actually custom-made for the film by Jean Paul Gaultier. Obviously the designer was pretty psyched to work with a total betty.
While it's not confirmed, there's a decent possibility that Silverstone is wearing the same exact outfit, and not a replica, in the photo with Teigen. Who What Wear reported that Silverstone once did an interview with Vogue's former website affiliate Style.com, and revealed that she got to keep all of Cher's looks — but she said then that she "didn't do a very good job saving any of them."
No matter what, Cher Horowitz will always be a pretty solid Halloween costume choice.