Alicia Silverstone dressed as Cher from Clueless in this Lip Sync Battle preview, looks EXACTLY the same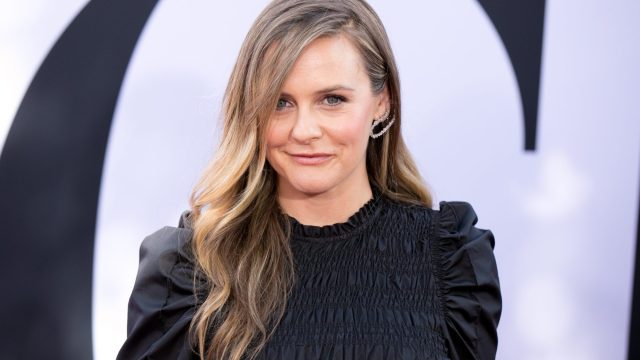 Well, this week keeps getting better and better. Following news that Legally Blonde 3 starring Reese Witherspoon is officially in the works, we were treated to yet another nostalgic blast from the past: Alicia Silverstone will channel the iconic Cher Horowitz from Clueless in an upcoming episode of Lip Sync Battle. As if we needed another reason to love this show.
The series returns to Paramount Network on Thursday, June 14th and features the actress stepping back into Cher's iconic yellow-and-black plaid skirt and jacket while lip syncing to Iggy Azalea's "Fancy." It's the perfect nod to the film and the rapper, since you might recall that the 2014 music video saw Azalea perfectly recreate Silverstone's character from the 1995 cult classic.
"There's a lot of things that could go wrong, but I think it's going to be OK," Silverstone tells the camera before hitting the stage.
The Lip Sync Battle promo also promises exciting appearances from Bachelor stars Rachel Lindsay and Ben Higgins, as well as Derek Hough, Nicole Scherzinger, Shania Twain, and more. Silverstone will square off against her American Woman co-star Mena Suvari, who will perform Deee-Lite's "Groove Is in the Heart."
Watch the full promo below:
https://www.youtube.com/watch?v=uDNIBwzrfbE?feature=oembed
Clueless fans first got a glimpse of Silverstone as Cher back in October 2017 when Chrissy Teigen shared a photo during filming. "How am I supposed to sleep?" she captioned the pic. "I think I've asked for 2 photos in my entire life. @AliciaSilv and beyonce."
And yes, we are still totally buggin'.