Nostalgia alert: Alicia Silverstone and Breckin Meyer had a "Clueless" reunion
These are seriously two homies we wish we were rollin' with, if you catch our drift. Last night at a Cinespia screening of Clueless at the Hollywood Forever Cemetery, former Clueless cast mates Alicia Silverstone and Breckin Meyer had a mini reunion, and it gave us a serious case of nostalgia.
As we all remember, Silverstone played the impeccably dressed Cher Horowitz, who always meant well, but her execution of her good deeds seemed to never go as planned. Meyer played Travis Birkenstock, the long-haired skater dude who took a liking to Cher's new BFF, Tai.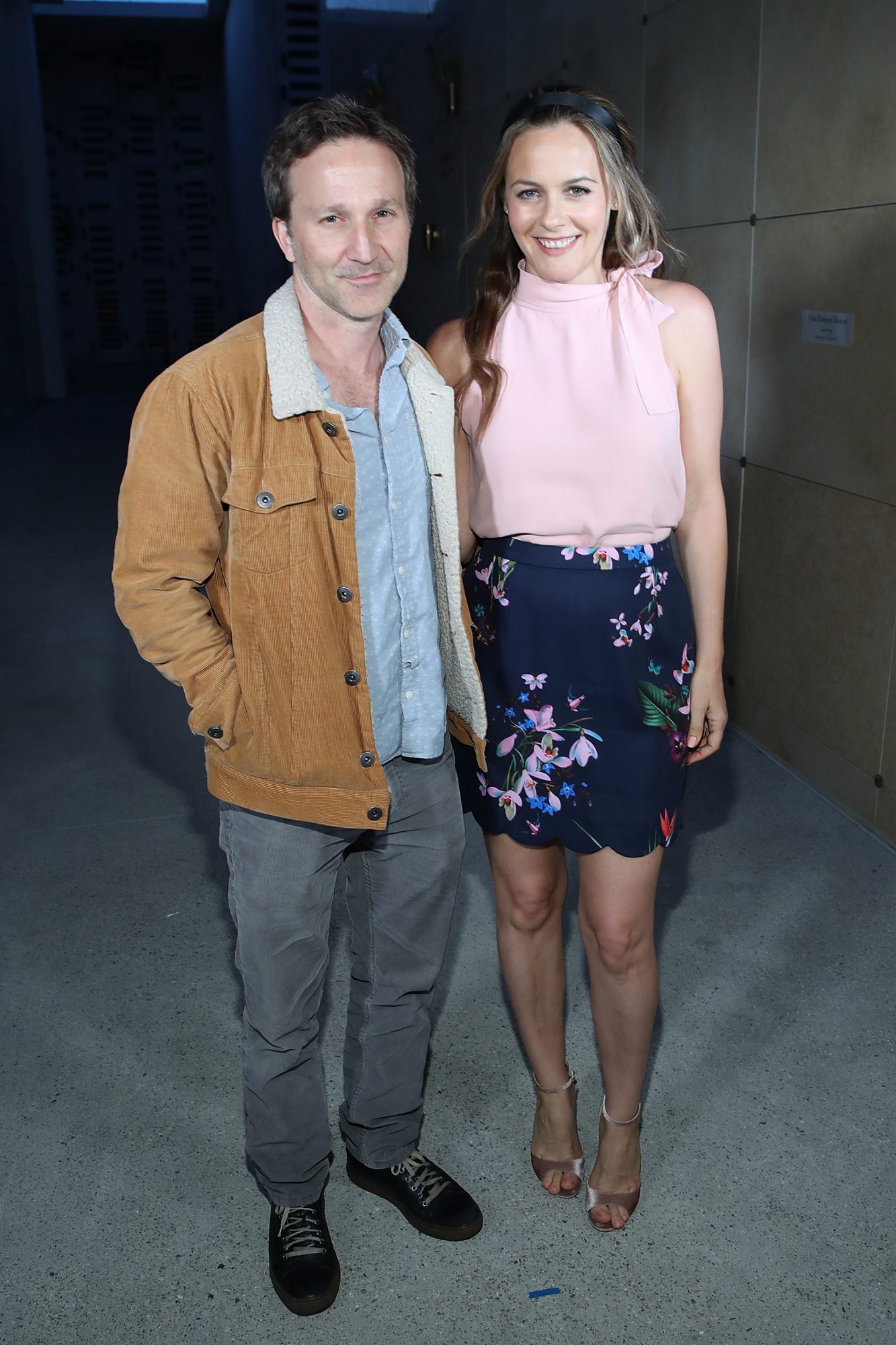 The film turned 22 years old this year, which is pretty wild when you think about it. The majority of the cast got together in 2012 for a reunion issue of Entertainment Weekly, where they sat down and dished about working on the film.
From that interview, we learned that Silverstone and Meyer actually went to high school together — the same high school where Clueless director, Amy Heckerling, hung out and researched the high school life for Clueless.
"I didn't live in Beverly Hills," Meyer told Entertainment Weekly, "but it was a very good public school, so my parents lied about my address and we got me into Beverly Hills High.
"Alicia went to Beverly, too. I never saw her there, which just proves that I was not a very cool person. I guarantee that she didn't know I existed," Meyer joked.
This mini reunion between Silverstone and Meyer makes us yearn for an official Clueless reunion. We're thinking something along the lines of a short film, or even a cable network special? Think about it, guys. Think about it!