What is Alicia Silverstone's biggest regret about working on "Clueless"?
It might be one of our favorite movies of, like, all time, but Alicia Silverstone has some regrets about Clueless, and AS IF!
The star was speaking at Cinespia's Clueless screening in the Hollywood Forever Cemetery in Los Angeles on Sunday, where she also took part in a low-key Clueless reunion with co-star Breckin Meyer. Many of the cast had previously teamed up for a special reunion in 2012 with Entertainment Weekly, but we were still completely loving this little catch-up!
In fact, Silverstone even brought her adorable six-year-old son Bear Jareck, and she told Entertainment Tonight that it was the first time that her son had seen his mom on screen. Awww!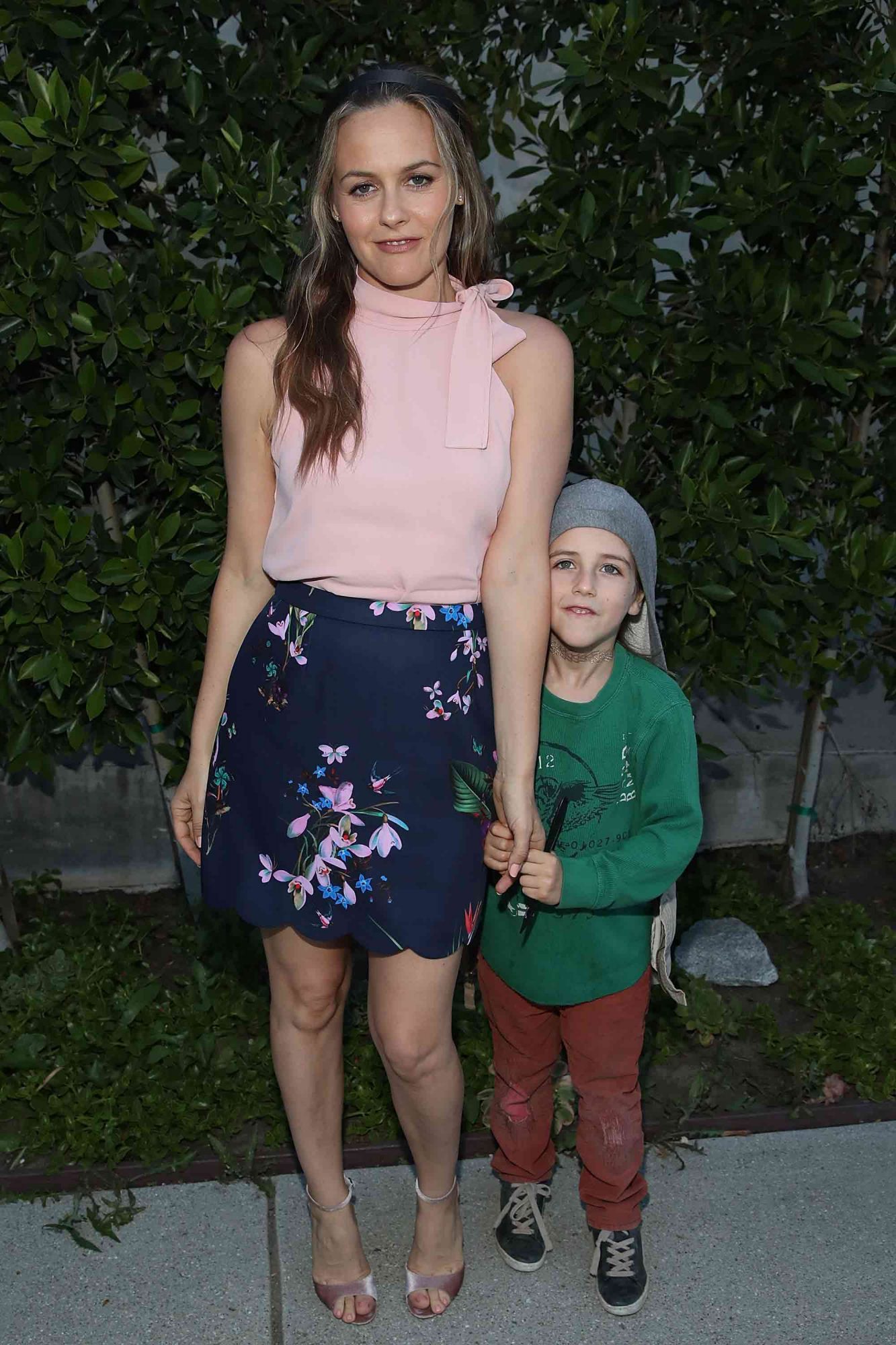 Well, Alicia Silverstone also spoke to ET about her experiences making the movie, and shared how, actually, she had one regret about the whole thing.
While it sounds like Silverstone has fond memories about working on the movie, she totally regrets not knowing a little more about fashion before starting.
"I just didn't get fashion at all," Silverstone admitted. "I was just kind of a tomboy, and I just wasn't into it, so when we had the [Clueless] fittings, I was just like, 'What is going on? Why am I in these fittings for so long?' I just didn't get it until I saw the movie and I was just like, 'Oh I get it! The costumes are the star of the movie!'"
In fact, the actor revealed that her biggest regret was giving away the iconic outfits that she took from the set.
"I took so much of the clothes, and I'm really sad because I don't have any of them anymore because, like a ding dong, I got home with so many of the clothes and I was like, 'How am I going to wear these Mary Janes out now?'" she explained. "Like, that girl who wore jeans and a green t-shirt didn't know how to transition [into] that wardrobe, so I just gave a lot of it away. I don't have any of it, but I had a lot of it."
Okay, while this does make us feel a little funny that all those iconic and fabulous '90s outfits are all gone (*DEEP BREATHE*), we do get what Silverstone is saying. She isn't her character Cher, and she just couldn't quite get to grips with some of those out-there fashion moments.
Regardless, Clueless has given us SO much fashion inspo over the years that we can't really complain.