Alicia Keys inspires more people to go makeup free
Alicia Keys made headlines when she decided to go makeup free from now on and while some people seem to have a problem with it, we think it's refreshing and are totally on board with it! Seriously, I haven't worn anything on my face in like five days and it actually feels rather liberating!
In an appearance on Today, the 35-year old singer discussed why exactly she decided to go makeup free, and inspired anchors Tamron Hall, Billy Bush, and Al Roker to wipe their faces clean on national television.
https://www.youtube.com/watch?v=GmbFPPiK6D8?feature=oembed
"Look, I love makeup, too. It's about how you feel. It's about who you are. It's about just being who you are and not letting anyone tell you who you should be. Even this conversation shows our obsession of the standard we hold women."
Preach it, girl!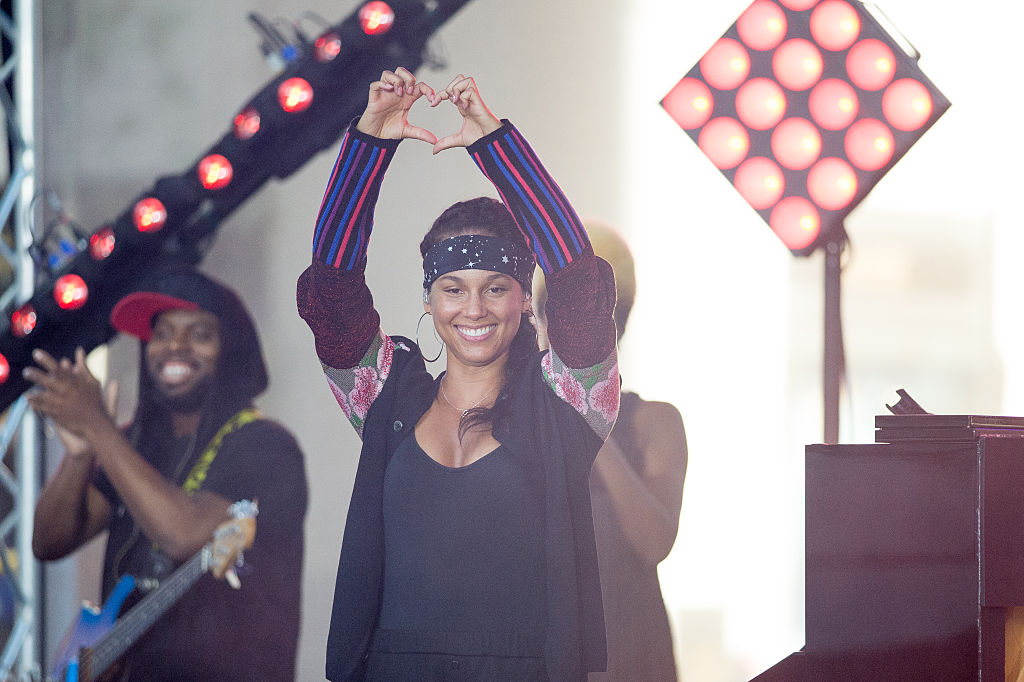 However, deciding to go makeup-free didn't happen overnight for the two-time Grammy award winning artist. "The biggest difference is my knowing of myself and the ability to really be comfortable exactly as I am, who I am. It's hard to get to that place. I think that's something we battle with through our whole lives."
We totally agree! And you know what? You can't deny that Alicia has the glowiest-glow about her! Consider this our inspiration to go makeup-free more often!