This "Alice through the Looking Glass" makeup collection is a real wonderland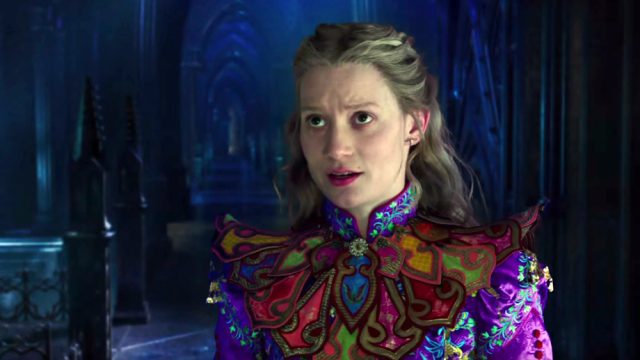 Expect your makeup collection to start getting curiouser and curiouser: In honor of the sequel to Tim Burton's Alice in Wonderland, Alice Through the Looking Glass, Disney is collaborating with Urban Decay on a limited edition of Wonderland-inspired colors.
The Urban Decay x Alice Through the Looking Glass collaboration features an eyeshadow palette ($60) and a collection of five lipsticks ($18 each). The set of shadows, which contains 20 brand-new shades, is inspired by five of the characters in the new flick: Alice, the Mad Hatter, Mirana (the White Queen), Iracebeth (the Red Queen), and Time (who is part human, part clock). Their color schemes appear from left to right in the palette, pictured below, and each hue has an Alice-inspired name to go with it — think Metamorphosis (a bright periwinkle with micro sparkle, aka the color of Alice's dress), Cake (a deep bluish pink with silver shimmer), Chessboard (matte brown), and Bandersnatch (a dark matte teal).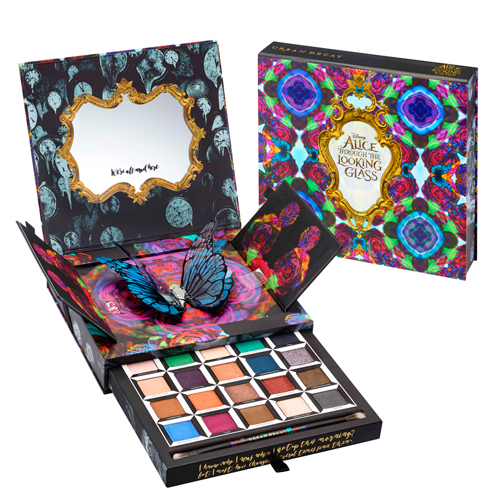 The lipsticks are also brand-new colors for Urban Decay and named for the same five characters. Iracebeth's namesake lip hue is a bold red (duh…what else would you expect from the Red Queen?), Time's is an edgy gunmetal blue, the Mad Hatter gets a vibrant purple, Alice has a sheer, nude pink, and Mirana's lipstick is deep creamy berry.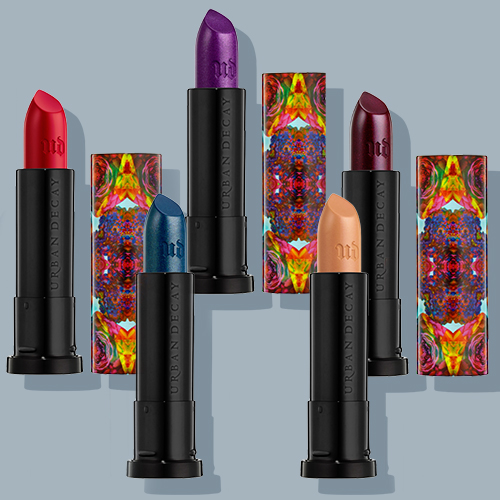 The lipsticks can be paired with their corresponding shadows for a full beauty look based on the Alice Through the Looking Glass characters, which might come in especially handy for Halloween this year or a midnight movie premiere for diehard Alice fans. Or maybe you might start rocking Mad Hatter makeup every day. Either way, we think you're about to go down the makeup rabbit hole.