This "Alice in Wonderland" office is the workspace of our dreams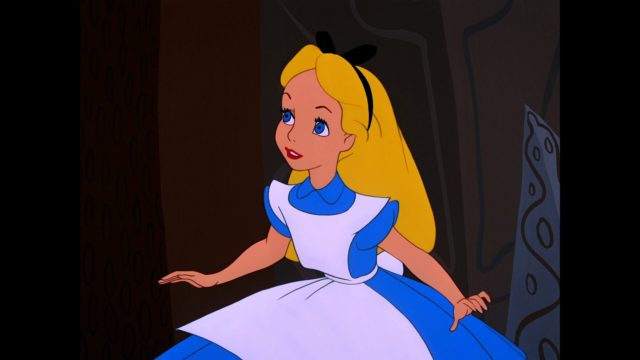 You may remember her as Muffy, one of the mean girls from That's So Raven or as the voice of Ahsoka Tano in Star Wars: The Clone Wars, but Ashley Eckstein is also a fashion mogul. The voiceover actress has established herself as one of the ultimate fangirls with her fashion company, Her Universe. The fashion and lifestyle brand is a clothing and accessory go-to for fangirls of some of the biggest names in TV and comics, such as Star Wars, Doctor Who, and Marvel.
As one of the top fangirls, it seems only fitting that Eckstein's Her Universe office is its own homage. As a self-professed fangirl of Alice and Wonderland, Eckstein decorated her office in the vein of the Disney classic film and Lewis Carroll novel.
She gave recently gave Disney a tour of the office:
https://www.youtube.com/watch?v=6q_TyfkB1Bs?feature=oembed
Eckstein revealed that her idea for the themed office came from her own dining room at home in Florida. Eckstein said that she decorated her dining room as the Mad Hatter's tea party, which she commonly used as her office in Florida. So, when it was time to redecorate the Her Universe office, Eckstein thought she'd bring her home office to work.
"We were inspired by the Mad Hatter's tea party, so we really looked at the tea party scene," Eckstein noted, showing Disney Style details such as the door mouse and the cheshire cat, and even revealed that the muralist copied the Wonderland door according to her height.
"I love [Disney artist] Mary Blair. So I was very inspired by Mary Blair and some of her paintings and so we painted a mural on the wall, Eckstein revealed of the famed artist who was responsible for the concept art of many of Walt Disney's early films, including Alice and Wonderland, Cinderella, and Peter Pan.
We're obsessed with this office and think it may serve as some serious inspiration next time we're in the mood to redecorate.