Um, Disney just filmed an "Alice in Wonderland" tea party ENTIRELY. WITH. CATS.
Well, the cutest thing in the world just happened. A bunch of cats were invited to an Alice in Wonderland tea party, and they went. In costume. Because of course they did.
When you're invited to a tea party, you go to said tea party, even if you're a cat. Because there's really nothing not to love about tea parties. You get to dress up, drink hot tea that's complimented by delicious finger foods. Uh, paw foods.
And when the theme of the tea party is Alice in Wonderland, well, life is just better… and a lot more colorful.
Oh My Disney threw the cutest cat-friendly tea party ever, AKA a "Kit-Tea" party, and everyone was there.
Alice was there…
The White Queen was there…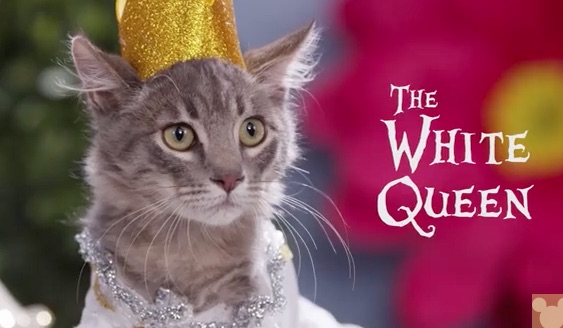 And of course no Alice in Wonderland tea party is complete without the Mad Catter…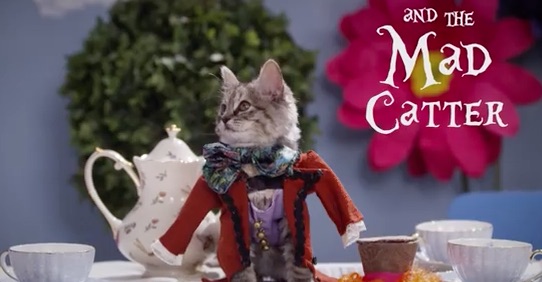 All the guests were enjoying their time at the tea party. They licked some cups, sniffed around a bit and seemed to have somewhat of a hard time moving around in all of their Victorian era clothing. But that's neither here nor there.
Things were peaceful until…
The Red Queen showed up.
With her trusty accomplice, Time.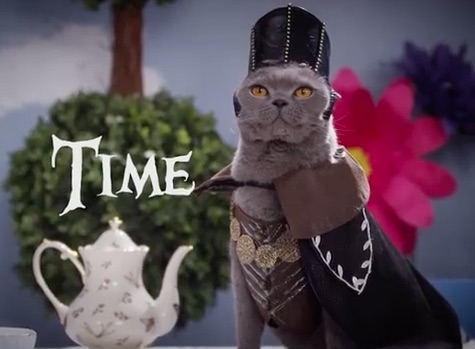 The entire tea party was filmed, and that means we can watch it anytime we please.
https://www.youtube.com/watch?v=x4tWzxlDU9Q?feature=oembed
Even with the Red Queen and Time drama, we'd still like to have an Alice in Wonderland Kit-Tea party of our very own!