Alexis Bledel just won her first Emmy, and this is what it feels like to be a proud parent
Last night, during the Creative Arts Emmy Awards, the best thing happened: Alexis Bledel won her first Emmy for The Handmaid's Tale.
While for many of us Bledel will always be Rory Gilmore, the Gilmore Girls actress's role as Ofglen/Emily in the dystopian Hulu series was an incredible departure from everything we've come to know and love about her — in the best way possible. During the first season of the series, viewers watched Ofglen — a lesbian (otherwise known as a gender traitor on the show) and one of the few fertile handmaids in Gilead —  have her relationship with kitchen maid Marta exposed. She was forced to watch her partner be hanged, as well as suffer from female genital mutilation as punishment.
It's safe to say Bledel earned that Emmy for Outstanding Guest Actress in a Drama Series literally every second she was onscreen.
And honestly, we feel like proud parents.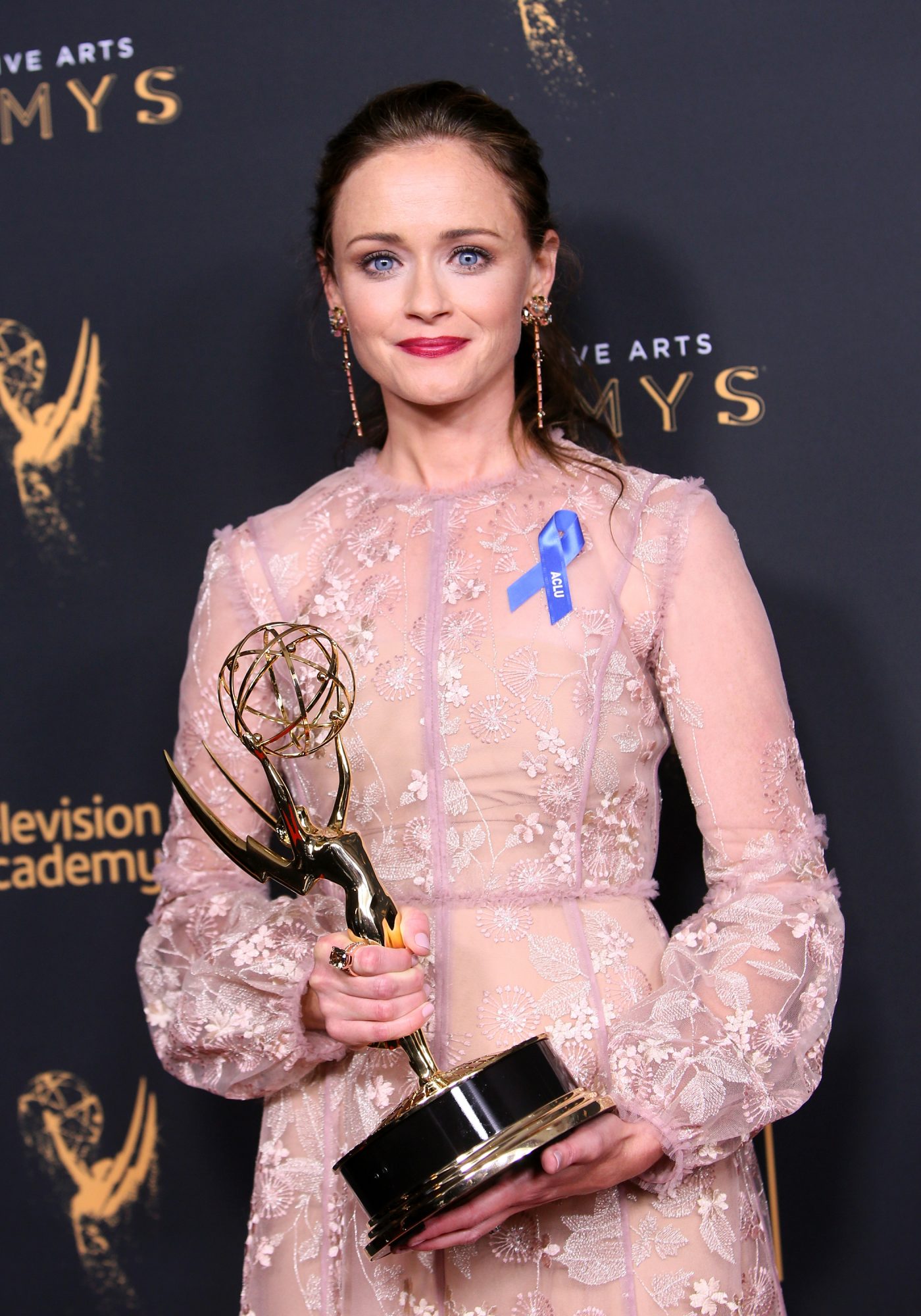 Seriously though, just look at how happy she is.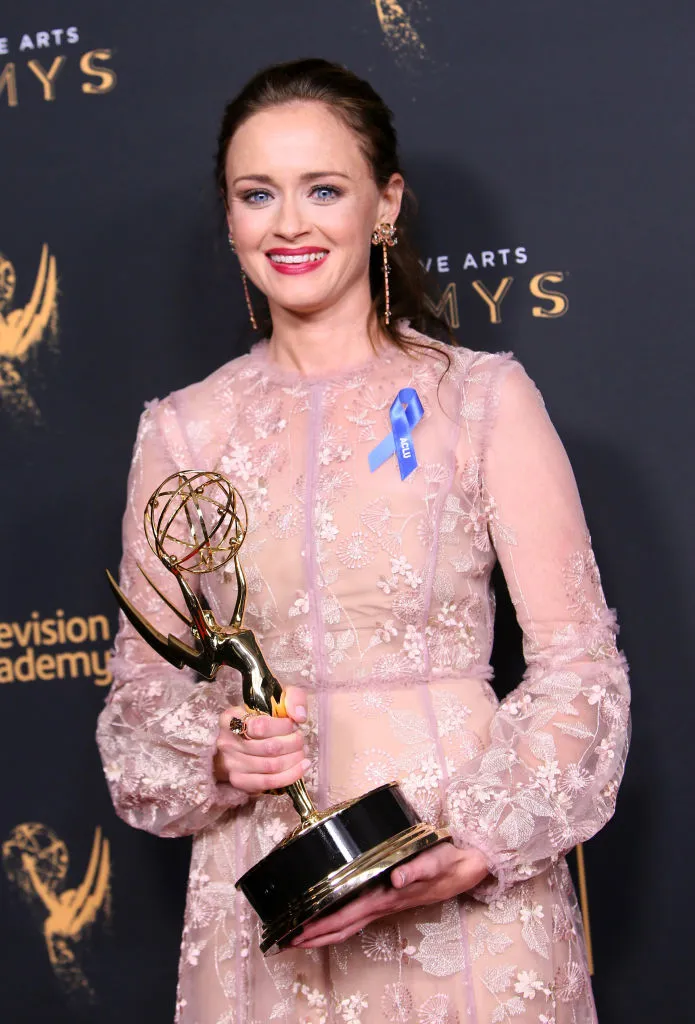 She's almost cradling her Emmy like it's her firstborn (we'd be doing the same, tbh).
We last saw Ofglen (now known as Ofsteven) as she stole a car from the market place, killed a guard, and unsuccessfully attempted to escape Gilead. While Ofglen's friends (and most viewers) presume her to be dead, Bledel was recently upped to a series regular for the second season of the show, so it looks like we'll be seeing more of the resistance fighter, after all.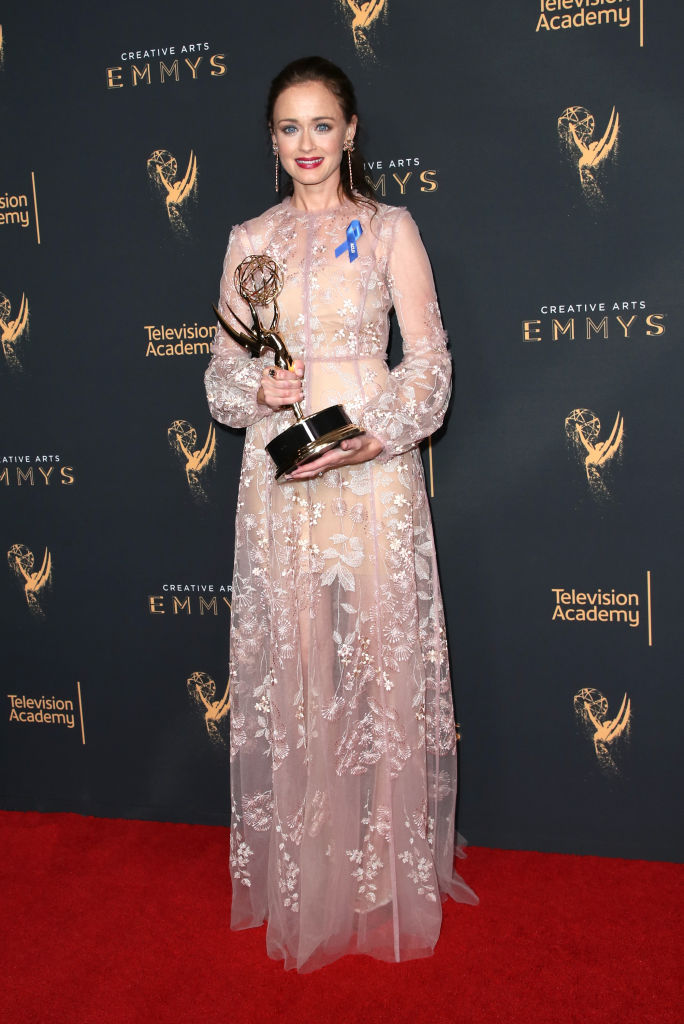 We may be thrilled for Alexis but we can only imagine how excited TV mom Lauren Graham is right now.
The Handmaid's Tale is expected to continue to rack up awards next week during the telecast for the Primetime Emmy awards. Meanwhile, we can't wait to see what Season 2 of the series has in store for us.