Alexis Bledel wore black and gold layered perfection at the "Gilmore Girls" premiere
Just because Rory Gilmore didn't care too much for fashion doesn't mean her counterpart, Alexis Bledel, feels similarly! In fact, Alexis Bledel wore a stunning black gown to the Gilmore Girls reboot premiere.
They looked fabulous. Emily Gilmore would certainly approve of their chic style. When complimented by an E! reporter on her Cynthia Rowley-designed dress, Bledel admitted that she had been unsure about the length, but added that her dress was "comfy." And really, with hours on her feet talking to reporters, comfort is a prerogative. That's something Rory Gilmore would insist on!
Doesn't Alexis Bledel look gorgeous?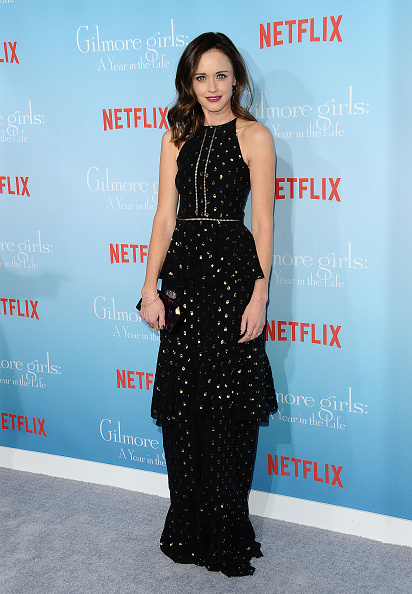 We love those ruffles! And the eyelet detailing around her top and waistline are just magnificent. The gold details sparkle in the light. Considering the amount of photographs taken, we bet Alexis Bledel positively shone!
Mothers and daughters are reunited again!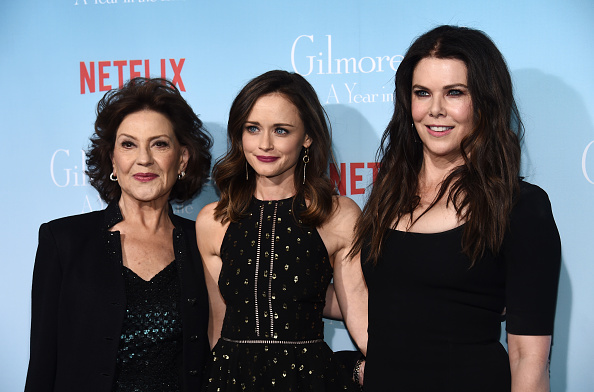 It's hard to believe these ladies are not related by blood.
When asked about all the excitement surrounding the premiere, Alexis Bledel told E!:
"It's wild. It's very surreal. We're just here to celebrate the show and we're excited that it means so much to people and that so many fans came out tonight. So, it's lovely."
All three main Gilmore Girls had an easy time jumping back into their roles. As Kelly Bishop, who plays Emily, told E!:
"I just know that character so well and I did it for so long. It was really sort of like stepping into a favorite outfit or something. I certainly gave a lot of thought to what she was feeling, but as far as her personality, as far as Emily goes, we are one."
Gilmore Girls: A Year In The Life premieres on Netflix the day after Thanksgiving. So get your leftovers ready, along with some pancakes from Al's Pancake World or burgers and fries from Luke's Diner, and prepare to binge watch!