Alexandria Ocasio-Cortez just won another primary…in a district she wasn't even running in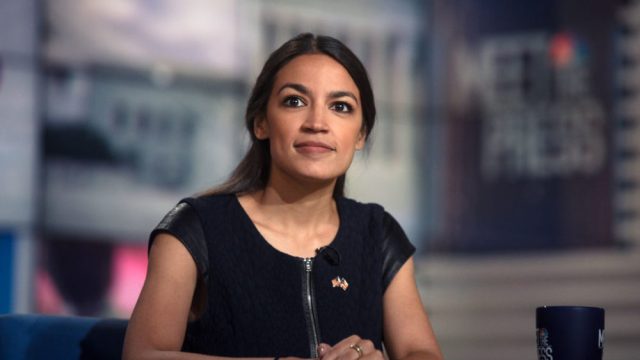 On June 27th, 28-year-old political newcomer Alexandria Ocasio-Cortez shocked the country by defeating incumbent Joe Crowley in the Democratic primary for New York's 14th District. Since then, the candidate has been making waves with her grassroots popularity and progressive ideals. Now, Ocasio-Cortez has had another stunning primary victory — only this time, she wasn't even running.
New York Daily News reported that Ocasio-Cortez triumphed in the Reform Party's write-in primary for the 15th District, which includes part of her hometown, the Bronx. The Democratic Socialist won more votes than 22 other politicians, including incumbent Representative Jose Serrano. But, as Vox pointed out, the primary was small and only for voters who have no party affiliation, and it only took nine votes for Ocasio-Cortez to be declared the winner.
Vox noted that although the Reform Party victory is small, the New York Elections Board still counts it as an official win. But since New York law bars candidates from running for multiple offices, Ocasio-Cortez will not be accepting the 15th District nomination.
Nonetheless, she was still honored.
In response to the the 2016 election, many, such as New York Times opinion columnist Frank Bruni, have argued that Democrats can only win back Congress by appealing to more moderate voters. But Ocasio-Cortez's popularity shows that there is a place in American politics for progressive ideas, even if that place is limited to liberal districts in big cities for now. And hopefully, candidates like her will be able to bring real change to their districts.
Ocasio-Cortez's success is exciting for so many reasons, and we'll be rooting for her come November.