Alexa Vega just revealed her baby's name and it's the coolest ever
It's always super exciting to hear baby-related news from a celebrity, and today just happens to be that special day! Alexa Vega (aka Carmen from Spy Kids) and her husband Carlos Pena Jr. have named their unborn baby boy, and it's safe to say the couple summoned their creative juices.
Vega took to Instagram to share a very personal photo of her baby in the womb, along with the news: their son's name is – wait for it – Ocean King PenaVega.
It seems like this particular name is very meaningful to Alexa and Carlos, as she explains, "God called the dry ground 'land' and the water the 'seas.' And God saw that it was good. That is why we went with Ocean. And he is the son of the one true 'King.' For us it has a beautiful biblical meaning."
Awwwwwww. We heart this SO much!
Okay, and can we just take a second to recognize that it's seriously hard to believe that this little girl from Spy Kids is all grown up?!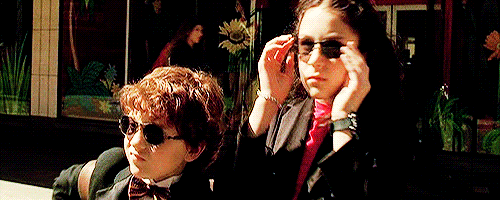 Phew! Time flies apparently.
We wish the best to the Alexa and Carlos, and hope that Alexa has a safe delivery of Ocean King. In case you didn't know, he is officially certified cool before birth.