Alexa now works with Prime Now, which means you'll never have to leave your bed again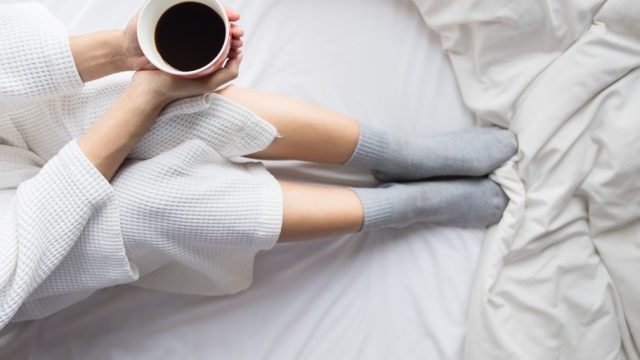 For those who are sick (or just really, really lazy) do we have news for you! Voice-activated Alexa now works with Prime Now, which means that you can order things without using your hands or leaving your couch…and have it arrive at your door in hours.
Of course, you'll need someone to open the door for you to retrieve the package, but hey — this is at least a step in the right direction as far as the future goes. (Also, maybe you can train a pet…or a Roomba.)
The Prime Now service is still in the early stages, but according to Amazon, "tens of thousands" of items are available for order, with free delivery. In some markets, they'll even deliver alcohol to your door.
Of course, this service is only available in 30 (very lucky) cities at the moment, but we have a feeling it'll expand once it really hits its stride.
So, how does it work? Well, you ask Alexa to buy you something from Prime Now, whether it be Doritos or a box of tissues, and boom. It'll be at your door within a 2-hour window.
Customers who utilize Prime Now need to be signed up with Amazon Prime. Since Amazon Prime offers so much, it's definitely worth the sacrifice.
For those with Prime Now, orders can be placed from the start of the morning to the late evening, every single day of the week. And, you're probably familiar with Alexa by now — similar to Siri, the voice-activated software is available on devices like Amazon Echo, Echo Dot, Amazon Tap, and Fire TV.
Can't wait? We totally understand. If you're lacking Prime Now, you can sign up on the website for a notification of when it'll be available in your area. Fingers crossed that it's sooner rather than later.