Alexa Chung's latest fashion collab sounds absolutely dreamy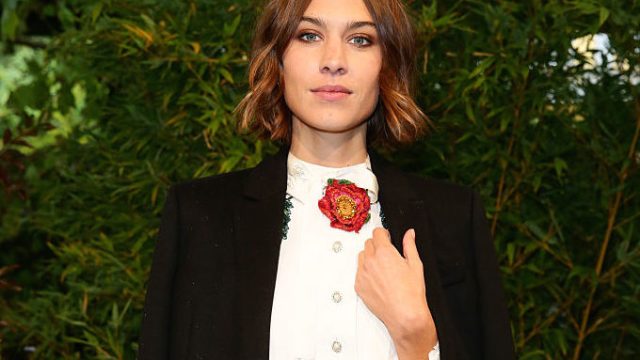 When it comes to style inspiration, Alexa Chung ranks high on our list. The model, TV presenter, and all-around renaissance woman has mastered the art of effortless chic — and we're unashamed to admit that we'd pay top dollar to raid her closet.
Lucky for us, Chung is very generous with her incredible sense of style: Over the years, she's collaborated with Madewell for two separate collections, Eyeko for the perfect liquid eyeliner, and AG Jeans for some drool-worthy denim. Now, she's officially teaming up with Marks & Spencer for a brand new collaboration — and it sounds like a vintage lover's paradise.
According to a press release from M&S, Archive by Alexa will be the first in "[a] sequence of unique, exclusive collections in collaboration with some of today's most exciting designers, brands, and fashion icons." Utilizing Marks & Spencers' extensive archive, Chung and the M&S team have put together a 31-piece womenswear collection inspired by the past and updated for the present. Toting a "heritage sensibility," the clothes we've seen so far feel anything but dated — and with Chung behind the creative reigns, we can't wait to see the collection in its entirety.
"I have always had an affection for Marks & Spencer," Chung said in a statement. "I am thrilled to be part of this special and unique project. There was something very touching about looking back through the British fashion and social history for which M&S is synonymous."