Alex Trebek rapping on last night's "Jeopardy" is our everything
It made news when it happened before, so we're guessing that it was intentional that Jeopardy created a rapping category for Alex Trebek to recite. There's nothing more joyous than hearing Trebek's incredible flow. And yes, we're 100% serious in saying that.
This week's Jeopardy is geared towards the collegiate level. One of the categories last night, called "Let's Rap, Kids!" featured lines of popular rap songs that the contestants had to guess. But judging by the name of the category itself, it's obvious that the writing and research team just knew Trebek would make news as he melodically read out each answer.
Back in October of 2016, Trebek impressed everyone when an answer included the lyrics to  "Jumpman" by Drake and Future.
So, last night's episode just proved that he still has it in him.
https://www.youtube.com/watch?v=5xMXQLoEGCg
We're just happy that Trebek managed to get through the whole category. It'd be a shame if any were left on the board before the end of the round.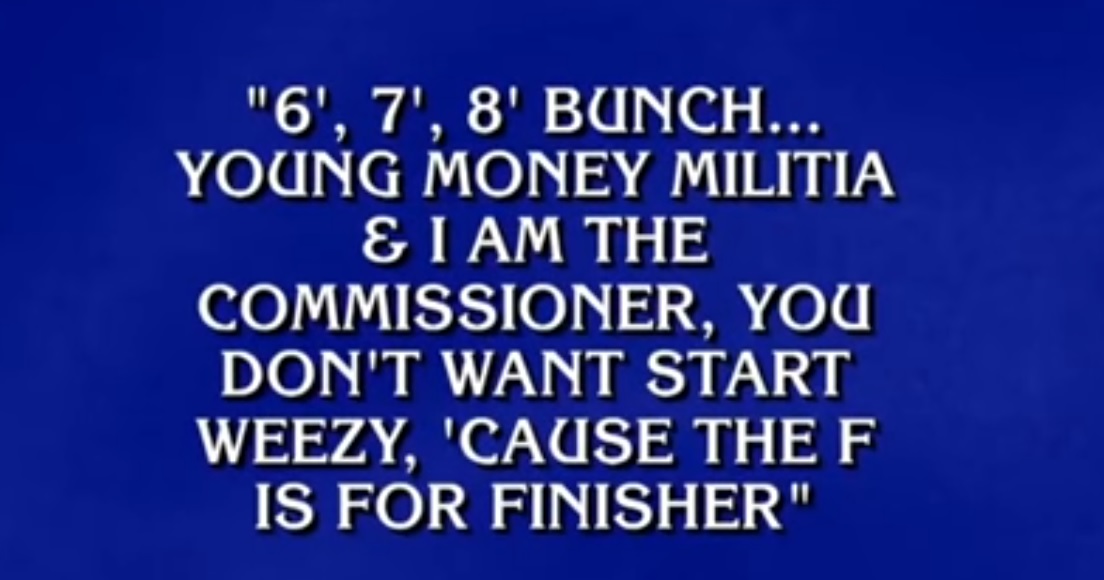 Drake, Lil Wayne, Kanye West, Kendrick Lamar, and Desiigner were all represented on the show last night. We're hoping at least one of them creates some type of Alex Trebek-infused remix, because that'd make us all very, very happy.
Of course, it was Desiigner's hit "Panda" that got the most laughs from the audience.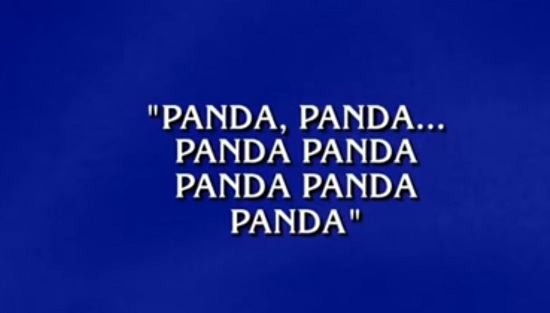 Thankfully, Trebek admitted that the category was somewhat fun for him, as well.
"I was just getting into this rap thing, Trebek said before a commercial break. "I'm not too good at it, but I was getting into it."
We beg to differ.
The video above, which edited all of Trebek's responses together, was the #1 trending video this morning on YouTube, beating out Katy Perry's recent music video. Know what that means? It means that 76-year-old Trebek has everything it takes to be successful in the music industry.
We know he's got an incredible rap career ahead of him. Y'know, if he ever gets tired of Jeopardy.