Alex Rodriguez visited Jennifer Lopez on the set of "Shades of Blue"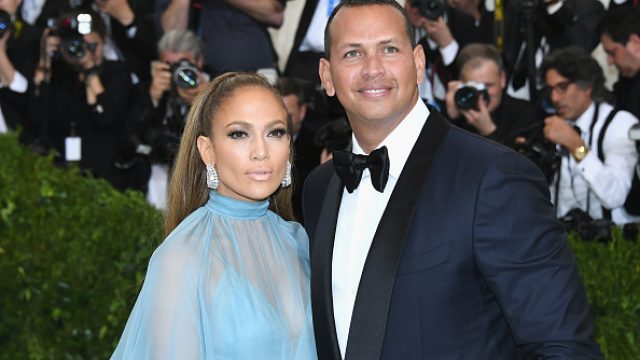 The cute new power couple, Alex Rodriguez and Jennifer Lopez, have got our attention once again. Rodriguez made a special appearance on Lopez's set of the NBC show Shades of Blue in New York City on Friday. When the couple isn't together IRL, Lopez and Rodriguez have been caught face timing and chatting on the phone.
The sweet visit on set is a much appreciated gesture from A-Rod.
The couple have been happily dating for a few months. The retired Yankees player asked out Lopez in a simple gesture after she tapped him on the shoulder while having lunch somewhere. Moreover, Lopez and Rodriguez have lots of things in common. From their two kids, to their Latin roots, the duo seems to be a perfect match for one another. The couple even celebrated Easter together with Max and Emme, Lopez's twins and Natasha and Ella, Rodriguez's daughters.
Rodriguez posted a photo on Instagram with a caption that reads, "In the Heights #shades #midnight #harlee #mygirl."
A source told People that, "Jennifer is still on cloud nine. She has never seemed happier and loves sharing her life with Alex. He often gives her gifts with handwritten notes. It's a very romantic relationship.
Obviously Alex is as excited and supportive as the singer is about their budding relationship.
https://www.instagram.com/p/BTkSxWsljTv
The singer has been busy finishing up her Spanish-language album. She teased fans recently with a short clip of her singing her newest song.
https://www.instagram.com/p/BTlB0U5Fuod
As for the couple, things are still new and exciting. While we aren't sure if they are ready to take things to the next level, we are happy for Lopez's budding romance. Stay tuned to see where it goes!