Alex Rodriguez gushes over Jennifer Lopez: "She's one of the smartest human beings I've ever met"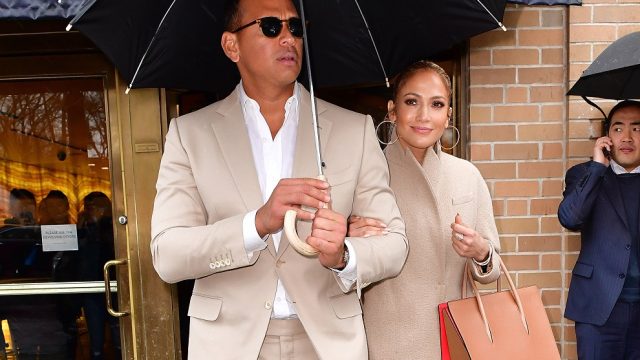 J.Lo is definitely off the market.
On Friday, the actress and singer's up-until-now-rumored beau Alex Rodriguez confirmed he's dating Jennifer Lopez on The View, telling the hosts (and the excited audience) in an adorably shy way that "She's an amazing, amazing girl."
"It's obvious. We've been having a great time," the retired New York Yankees player finally shared when asked about their relationship after teasing, "When do we get to politics?" LOL.
A-Rod goes on to not only gush about his time with Lopez, but compliment her intelligence and parenting skills (she shares twins Max and Emme, 9, with ex-husband Marc Anthony).
"[She's] one of the smartest human beings I've ever met and also an incredible mother," Rodriguez admitted.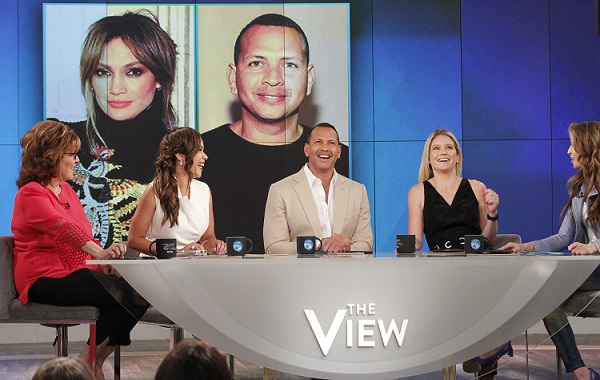 Rodriguez, who is himself a father of two, also calls his new squeeze (who ran track in high school!) an "awesome athlete" — huge props coming from one of the mostly highly lauded baseball players of all time.
"She just like simple things," he adds. "Loves family, is a great sister, a great daughter."
And her favorite food splurges? Chocolate-chip ice cream and chocolate-chip cookies. (We feel you, girl.)
The pair have been spotted together a lot recently, from trips to Miami and the Bahamas to dinner dates in Beverly Hills. On Friday, they were snapped leaving Marea restaurant in NYC, with Rodriguez holding an umbrella for both of them. Swoon.
Check out Rodriguez's full interview on The View below, and join us in propping our chins up on our hands and sighing over and over again.
https://www.youtube.com/watch?v=vs4qi96B5C4?feature=oembed
Is it too early to be hoping for a J-Rod wedding? Regardless of whether that is their goal, we are happy as long as these two are happy, and are firm shippers of this pairing now and forever!