Alessandra Ambrosio combined all the 2017 trends into one outfit, and we're into it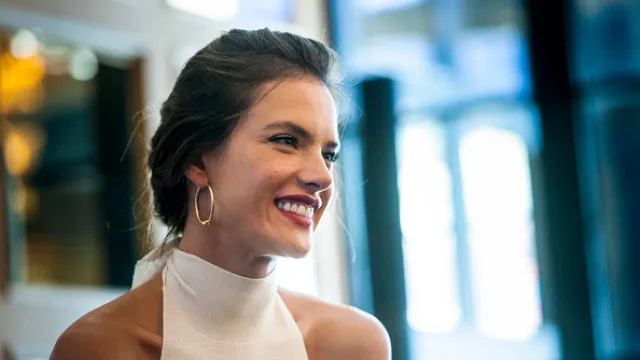 When you are an international model, looking stunning comes second nature. But even so, Alessandra Ambrosio totally outdid herself this time. The long-legged beauty combined all the 2017 trends into one outfit, and we are LOVING IT.
Since making headlines with her face glitter at Coachella, Alessandra was clearly planning to blow us all away with her next look. Would it be an incredible flowery gown? A power pantsuit? No. Alessandra knows that the most effective way to grab a fashion-lovers attention is to go with an unexpected twist on a trend. All trends — if you wanted to get technical about it.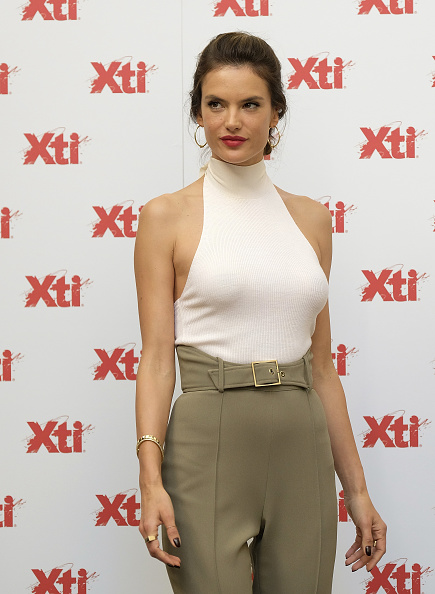 The Brazilian bombshell served us a look that has all of us wowed. Overall, the olive coloring of her pants totally complement the cream coloring of her top. Not to mention the golden accents in the form of a bangle, hoop earrings and a ring on her pointer finger. A chocolate colored manicure adds a splash of richness to this ensemble.
Trend alert! Trend alert!
One of the hottest items to hit the shelves this year was the turtleneck tank top.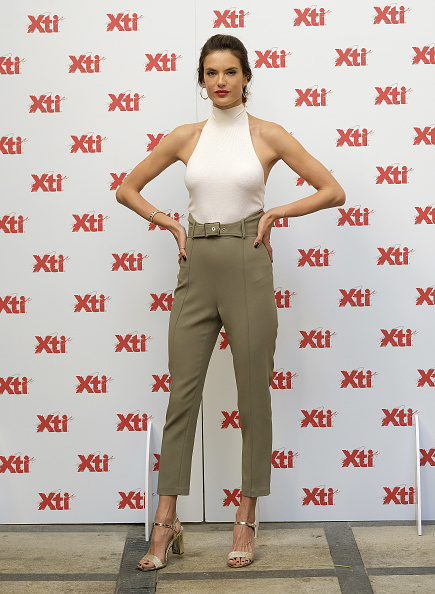 Alessandra Ambrosio's cream colored one has an even deeper cut on the sides, making it a very high fashion version of the trendy piece. She pairs it up with high-waisted pants that have been a closet staple for years.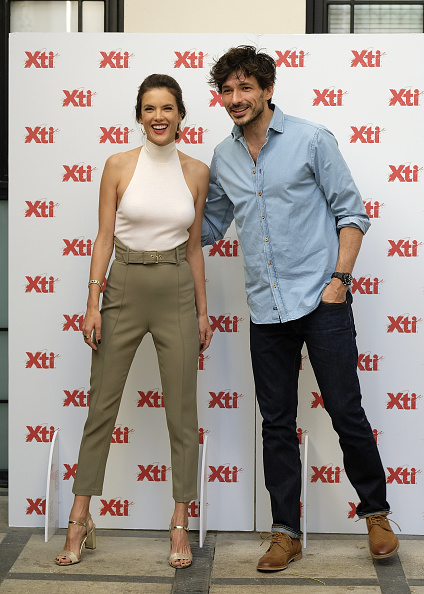 Of course, Alessandra's are olive in tone and sport an incredible attached belt piece. As shown above it really pulls the outfit together. In short, she looks amazing. As a matter of fact, she looks trendy AF.
These trends have been popping up online…
In addition to the  clothes, Alessandra Ambrosio also brought out one of the most important 2017 trends — a well dressed man.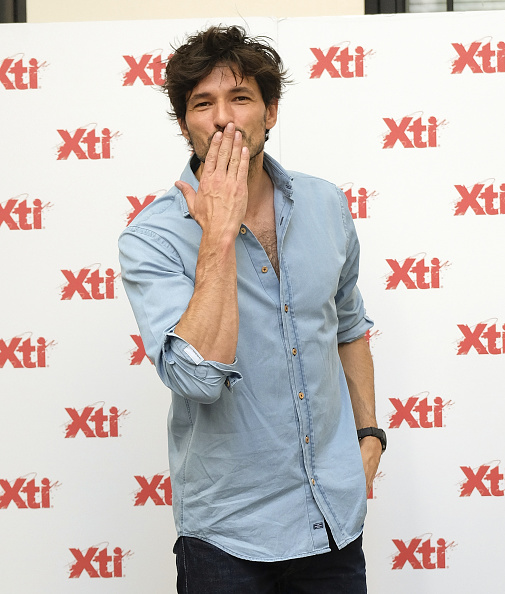 Although you cannot buy one in a store, having one around will only add to the look. Because Andres Velencoso knows how to work a garment, he and Alessandra were picked to introduce the Xti shoes Spring/Summer 2017 collection. And they look good! If only we could be as trendy as these two fashion gods.