Alessandra Ambrosio looks like an Angel on a motorcycle in this all black ensemble
We are only a week away from this year's Victoria's Secret Fashion show. It's happening Wednesday, November 20th, and it's being filmed in the Grand Palais in Paris. So, naturally, the Victoria's Secret Angels jetted off to Paris in advance of the show. Angels like Alessandra Ambrosio looked effortless in her Paris street style.
Now, it's not unusual to see fabulous fashion on the streets of Paris, which has long been a fashion capital. But with all these Angels gliding about, the fabulous city seems to be even more fashionable than before. Alessandra was no exception as she floated through down the historic streets in a look that perfectly combined hard and soft.
Alessandra Ambrosia looked like an Angel on a motorcycle in this all black look that mixes the tough and the sweet.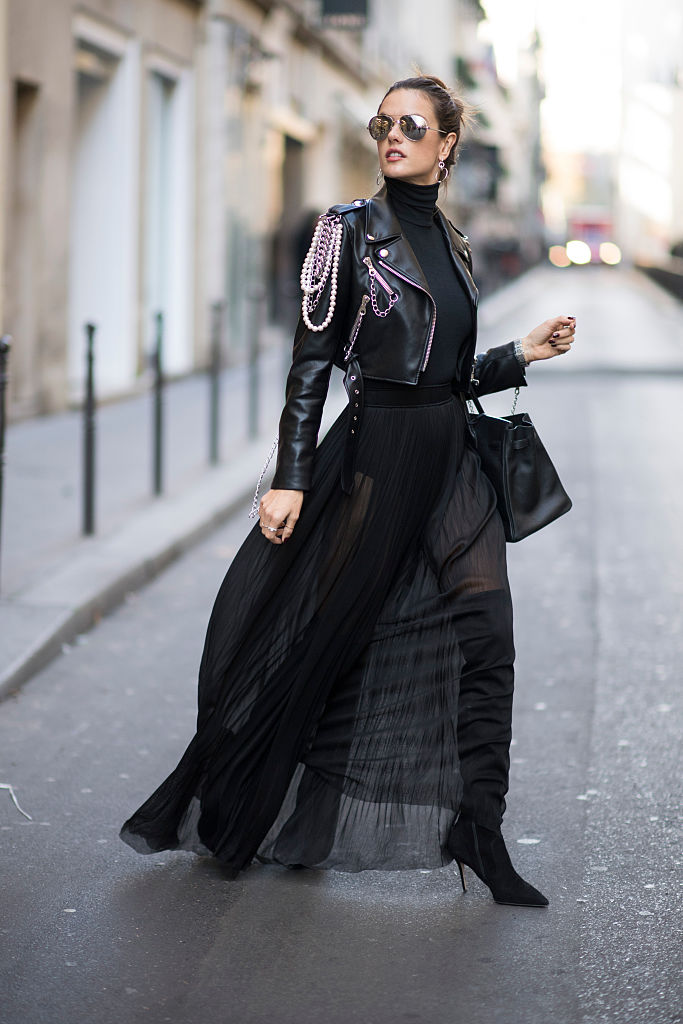 On top, Alessandra looks like a motorcycle goddess in her heavy leather jacket with metallic details. but on the bottom, her sheer crepe skirt adds an angelic sweetness. The two together combine in the perfect blend of both hard and soft.
Alessandra's jacket makes for a perfect tough girl look, but it's accented with pearl-like beads to give it a little femininity.
Doesn't Alessandra look like she could just hop on one of these bikes and ride away?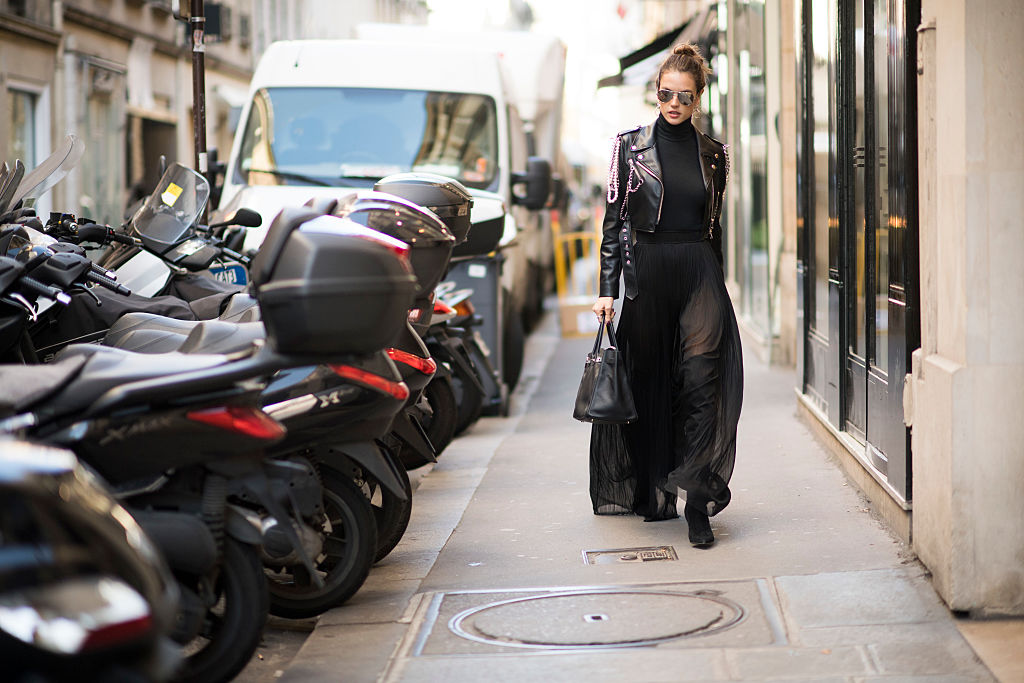 Alessandra paired her look with over-the-knee black boots and a chic black bag. The monochrome look adds to her dark angel look.
And we've gotta say, we like to see an Angel go a little dark for a bit.
Alessandra gives us some perfect ideas for mixing the dangerous and the sweet.