Alert your group chat: ColourPop Cosmetics' nectar-inspired makeup collection launches tomorrow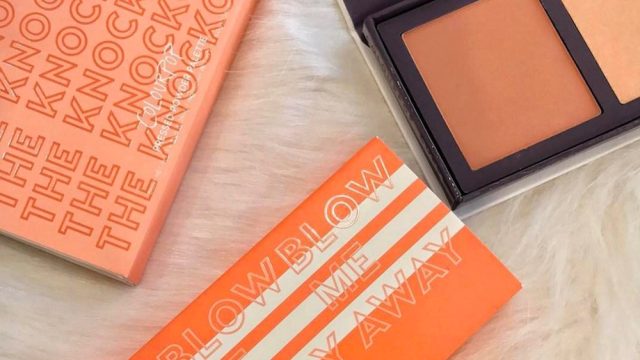 If there's a brand who knows how to come up with fun, playful new collections that capture the eye, it's Colourpop. We've been hearing all about ColourPop's Nectar Collection in recent days, waiting desperately to find out when we can shop the new line — and the answer is: very soon! However, only phase one of the collection launches tomorrow. We are beyond ready for it!
The ColourPop Nectar collection is a celebration of all things orange, so if you're a lover of tangerine-hued beauty, this is the line for you! It'll be available this coming Friday, March 10th for you to get your glam on! Are you just as excited as we are? This collection is sweet and fun-loving, while still packing a serious punch. You know ColourPop, they don't mess around with their formulas — you're going to get the very best!
The packaging is absolutely delightful, it all looks like orange sherbert!
We spy some lippie sticks, liquid lipstick, eyeshadows, and that gorgeous Knock Out palette everyone is talking about!
The Knockout Palette is a matte blush and highlighter duo.
The two shades are Excuse My French and Like to Watch.
There are three absolutely radiant Super Shock shadows and one Pearlized Cheek.
The Pearlized Cheek, named Drop of a Hat, can be used as a blush or sheered out as a highlighter. The three Super Shock Shadows are called Flipper, One by One, and Going Rogue.
We don't yet have additional info on those lip products, but we have a feeling they'll be headed our way soon. Don't you love a shock of orange lipsticks during those hot summer nights? They're so, so sexy with a bare face and a swipe of mascara. Get ready, because come March 10th at 10 a.m. PST everyone is going to be scrambling to get their hands on these. The collection is limited-edition, so if you're itching for them, you're going to want to snatch them up as soon as you can!