Alec Baldwin's young daughter is the star of the Rockefeller Center Christmas Tree lighting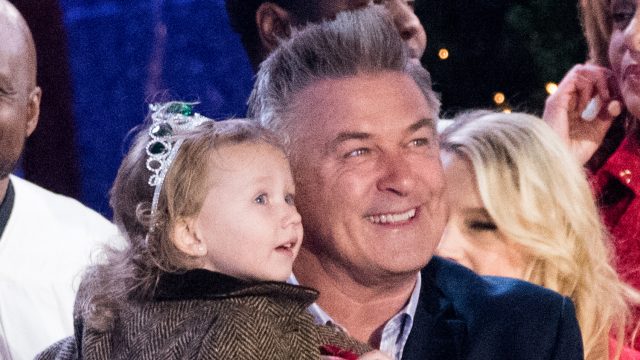 It's finally December, and the holiday season has officially begun. We're shopping for presents, decorating our homes, and baking all our favorite holiday goodies. And at the Christmas Tree Lighting in Rockefeller Center, Alec Baldwin, Kate McKinnon and other celebs gathered to celebrate the season. The ceremony reportedly drew thousands of visitors, even though it was a soggy New York City evening. Dolly Parton, Sarah McLachlan, Josh Groban, and others performed at the 84th annual ceremony. The massive tree sparkled with over 50,000 LED lights and a Swarovski crystal star that featured 25,000 glittering gems.
Although the tree glowed, the true star of the evening was Alec Baldwin's three-year-old daughter Carmen who really stole the show.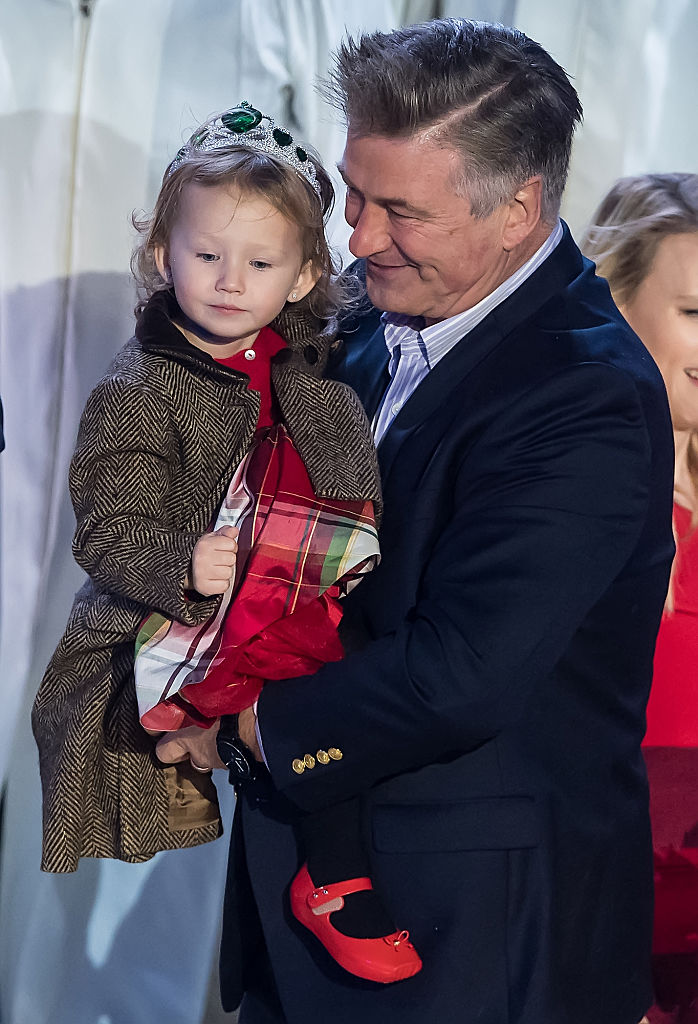 Doesn't she look sweet in her holiday dress and sparkling tiara? She clearly upstaged her famous daddy with her fabulous fashion and overall cuteness.
Little Carmen joined Kate McKinnon and her dad as they pressed the button to light the tree.
Alec's wife Hilaria took a sweet video of the countdown:
And Carmen didn't want the adults getting too serious, so she had to have some fun with her dad.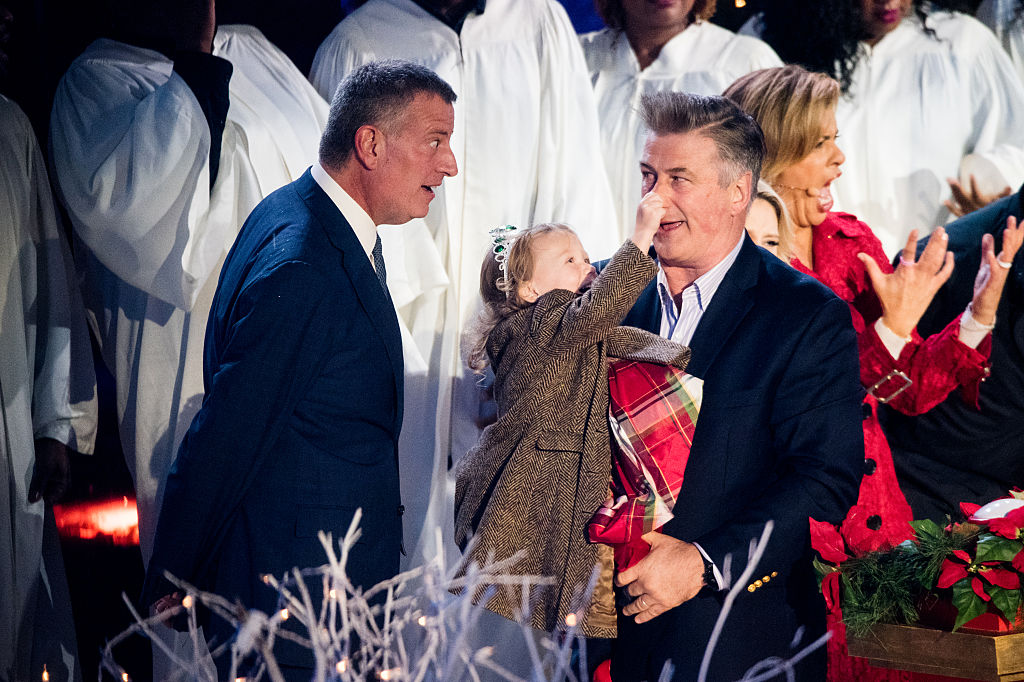 Carmen's got your nose, Alec!
Carmen clearly has her daddy wrapped around her adorable finger.
Since Carmen is so sweet, we hope Santa brings her all the presents this holiday!