Alanis Morissette just shared this beautiful pregnancy photo, and we're getting mermaid vibes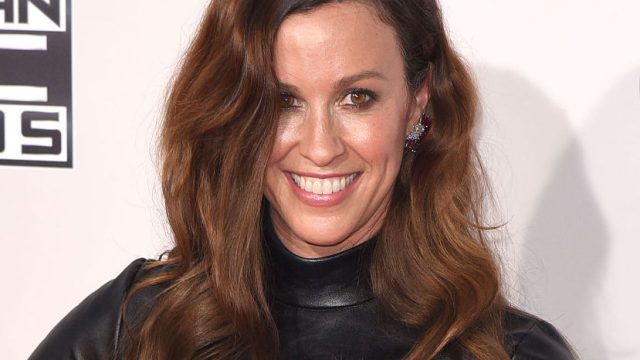 We've been loving Alanis Morissette ever since her debut album Jagged Little Pill came out in 1995. We cheered her on when she updated one of our favorite songs EVER, "Ironic," for the modern crowd. And then we got a little teary when she announced that she, her husband Mario "Souleye" Treadway, and her son, Ever, would soon be welcoming another addition to the family with this beautiful video.
She recently posted a new photo to Instagram, and it made us remember all over again why we love her so much. The photo is of the 42-year-old singer floating underwater in a pool, looking happy, beautiful, and serene. She's completely nude in the shot, and it's one of the most beautiful and unconventional pregnancy photos we've ever seen.
Her 5-year-old son, Ever, provided the caption for the photo, and he's a kind soul already — just like his mother. The caption reads, "you have to be extra gentle around ladies because they are the most helpful people in the world 'cause they make persons." Thanks, Ever, for recognizing that pregnant women often need a little extra kindness and love — they are super helpful!
Alanis looks beautiful in this shot, and we can't wait to help her welcome the family's newest addition into the world.