Alanis Morissette's pregnancy announcement might be the strangest yet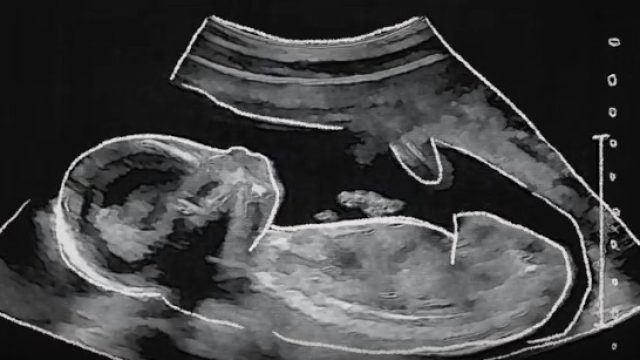 Alanis Morissette revealed today that she's expecting her second child with husband Mario "Souleye" Treadway. Baby news is always sweet and exciting, and it's always fun when people reveal their pregnancies in unique ways. Morissette and Treadway's reveal definitely wins for uniqueness —  they announced their pregnancy in an animated music video.
The music video is sort of a sequel to the original video Morissette released prior to the birth of her son Ever in 2010. The song, titled "Souleye + Ever + me + <3 = sweetness," is a love letter to Morissette's husband and son, while the video tells the story of their romance and life together. The ending has been changed to include the family of three looking at a sonogram, letting the world know a new member for the Morissette/Treadway family is on his (or her) way.
Morissette posted the video on her website along with this caption:
The deeply personal song certainly has taken on new meaning. We can't wait to see what happens when even more important life events happen to the family.
Here's the video and the introduction to the newest Morissette/Treadway baby: