The live-action "Aladdin" will be unlike anything we've seen before since Disney ain't never had a director like Guy Ritchie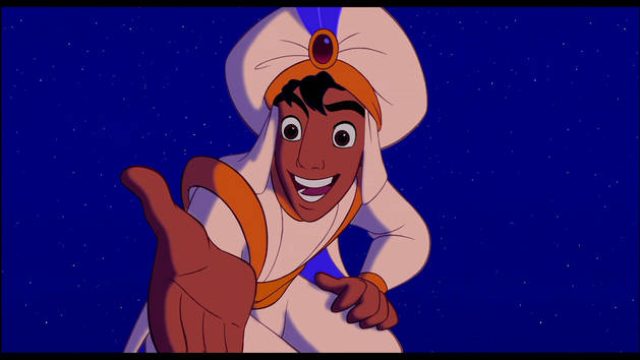 Disney shows no signs of stopping when it comes to real life adaptations of our beloved classics. And we've got some major news about the live-action Aladdin, directed by Guy Ritchie.
With the most recent release of Beauty and the Beast and the box office hits that preceded it, there's no doubt that we're in store for more magic. In fact, a number of Disney classics are up for live-actions remakes already, including Mulan, The Lion King, and Aladdin.
In an interview with Vulture, president of Motion Picture Production at Walt Disney Studios, Sean Bailey shared new details about the live-action Aladdin.
First, he talked about how Guy Ritchie became the film's director. This news was announced late last year, but now we know how it came to be.
"Guy became interested in doing a Disney movie and we talked a lot about it. When we talked about Aladdin, he said, 'My stories are really about street hustlers. That's what I know how to do. And Aladdin is a classic street hustler who makes good.' Guy's got his own version of that story in his life. But he wanted to honor and respect the Disney of it all."
Next, he explained how Aladdin will be different.
"We never want to feel like we have a playbook to these things because we worry it'll make us creatively complacent. The idea of a highly energized Guy Ritchie Disney musical felt like, Oh, we haven't done that before.
He added that Disney wants to make audiences happy.
"We'll make sure we still spend a lot of time talking about the contract with the audience is on that particular title. We're going to have to deliver certain things in Aladdin.
It sounds like the new live-action Aladdin will definitely be a…whole new world.
Aladdin is about to begin casting. We'll be sure to keep you updated on the remake news!