Surprise, Disney just announced the cast for their upcoming live-action "Aladdin"
During the Disney's Studios live-action panel at their bi-annual D23 Expo, the audience was told not believe everything they hear on the internet. While not directly addressing what this was referring to, it was easy to guess: The upcoming live-action remake of Aladdin.
Earlier this week, The Hollywood Reporter published a story claiming that Disney was having a (diamond in the) rough time finding the perfect Aladdin — and also, Jasmine — to take on the role. The THR story explained that the chemistry between the two leads just hadn't clicked yet, and big names like Dev Patel and Riz Ahmed had both read for the role; however, Disney really wanted a brand new, up and coming actor.
Since Disney is known making magic and granting wishes, it looks like they've managed to finally find one with Aladdin. During the panel, it was confirmed that an Aladdin — and a Jasmine — had been cast in Guy Ritchie's upcoming movie.
Mena Massoud will be playing Aladdin, with Naomi Scott playing Jasmine.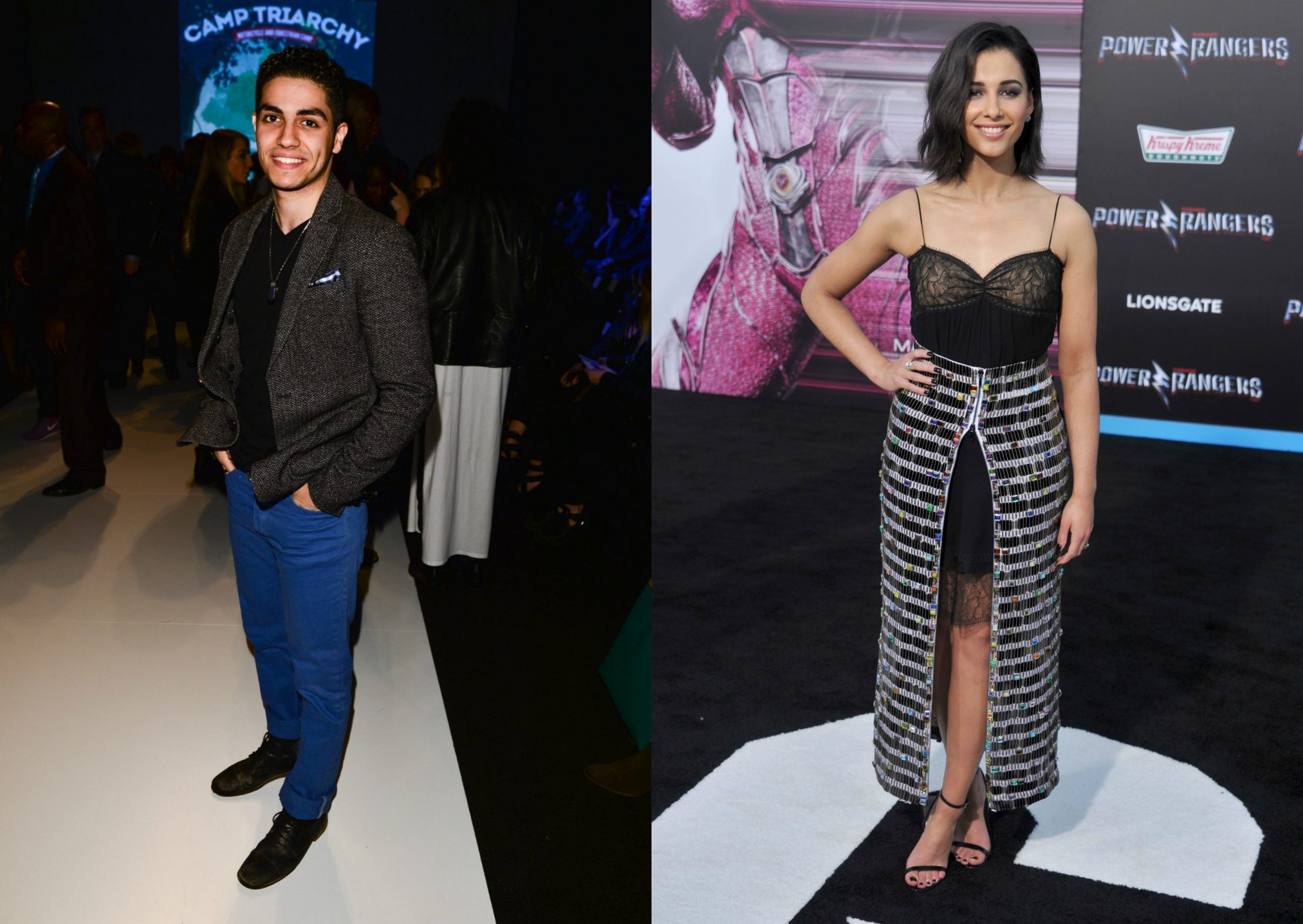 The name Naomi Scott should ring a bell, as she played the Pink Power Ranger in the Power Ranger movie earlier this year (she was also in Disney's DCOM, Lemonade Mouth, so right off the bat we know she can sing).
As for Mena Massoud, when I looked at his Twitter bio roughly two hours ago when the news was announced, he had just over 1,500+ Twitter followers. Now he has 2,000 — Disney wanted a brand new actor, and they've got one.
Massoud has roughly a dozen credits to his name already, ranging from an episode of Nikita, to Amazon's upcoming Jack Ryan reboot/remake/reimagining). We're very excited to see that he brings to the role of Aladdin (by day, and Prince Ali at night). The live-action movie starts shooting in August, and in case you've forgotten, Will Smith will be playing the Genie. And, as always, Tom Hardy better not be playing Jafar.
Can't wait for Disney…to share this whole new Aladdin world with us. (So, so sorry about that.)