While shooting "The Godfather," Al Pacino thought it was the worst film ever made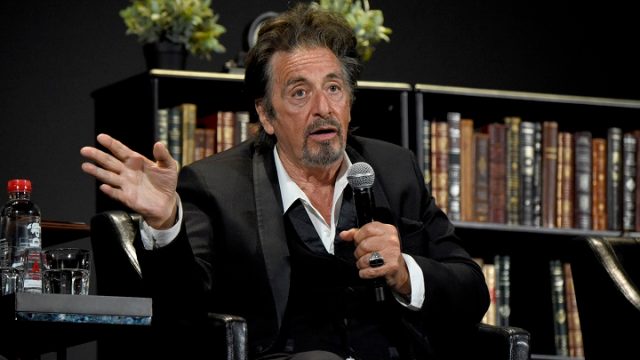 We can't imagine The Godfather without a young Al Pacino as Michael Corleone. But, apparently, we might've had to if things had gone a little bit differently.
The cast of the 1972 classic — along with director Francis Ford Coppola — recently reunited at the Tribeca Film Festival. There, the now-iconic actor dished on how he really felt during the early days of what ended up being a breakout performance. And what he said made our jaws drop.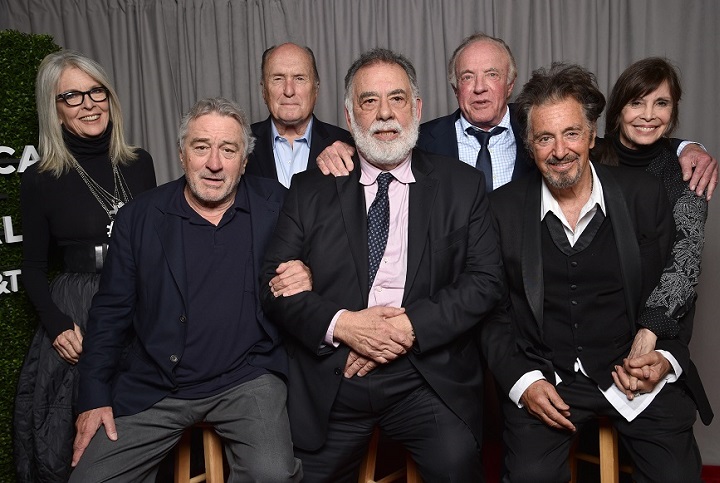 "I thought, 'Gee, it's not a really good role,' Pacino, now 77-years-old, said on stage during the reunion — more than 45 years after The Godfather's release. The reunion happened alongside a screening of the film for its anniversary. "Sonny is the part I can play," he reminisced.
During a particularly rough beginning to shooting the movie, Pacino had some pretty intense thoughts run through his head.
"It's over," he thought, according to PageSix.com. He added, "This is the worst film ever made!"
As we all know, the equally awesome James Caan took on the part of the fiery oldest son and knocked it out of the park, with both a Golden Globe and Oscar nomination for the portrayal.
And obviously, our mouths are hanging open upon hearing this news from Pacino for many reasons.
First, this movie is among the top on every "Best Movies of All Time" list we've literally ever seen. And secondly, Michael Corleone with another actor is an offer we can refuse.
It sounds like Pacino feels the same way in hindsight, though. He ended up nabbing an Academy Award nomination of his own for the role of Michael — and credits Coppola in helping his younger self see the light.
"Without Francis, where would I be?" Pacino said, explaining that the director had showed him footage of his performance thus far and encouraged him "to get your chops together."
And the rest is history, of course. Pacino went on to nab his first Best Actor in a Leading Role Oscar nom for The Godfather Part II, along with five other nominations and one win in his career.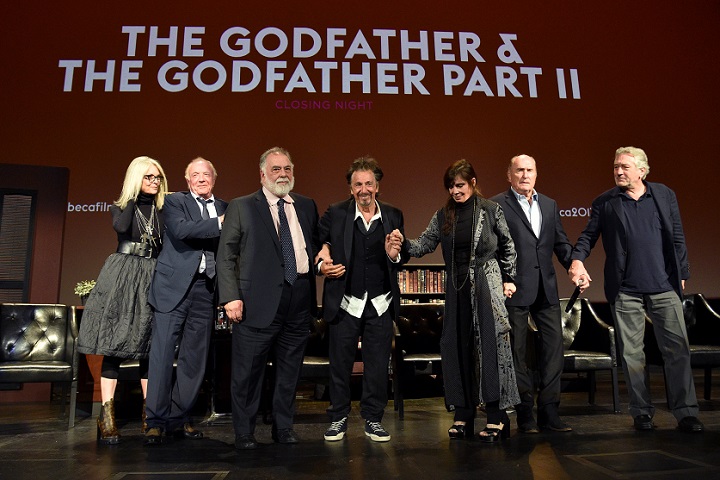 But Coppola totally yanked the now-legendary actor's chain before filming on the first Godfather installment started, too.
And the story is totally relatable to anyone who has had to interview 3,453,283 times for a job.
"I remember calling him after he'd tested six times, to beg him to do just one more," Coppola said of Pacino's audition. "And his girlfriend got on the phone and said, 'What are you doing to him? You're torturing him!'"
The fact that this cast is still tight 45 years later warms our hearts, but we're not shocked. Once a Corleone, always a Corleone. Happy anniversary, Godfather family!