These are the airports where you're most likely to find someone crushworthy — who knew?!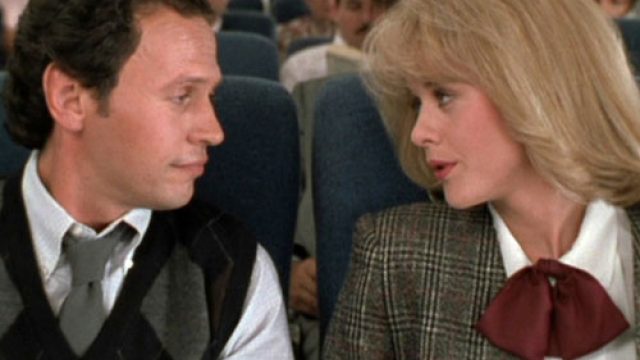 If you've ever wondered if you'd find your soulmate while waiting in line for baggage claim, or hoped that someone would run through airport security to proclaim their love for you, then you probably live in a movie or on a TV series. Luckily, there are actually airports that are more likely for you to find love, so maybe movies can become reality?
Okay, we know it sounds crazy, but there are some airports where you are most likely to find someone crushworthy and we had to tell you about them.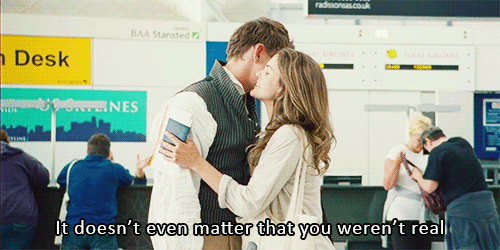 Now, thanks to Happn, an app that uses GPS to show you how many times you've physically crossed paths with one of its users throughout the day — aka how many times you were destined to meet someone — you can see which specific European airports have a higher chance of you meeting your special someone. It's science!
In case you need another reason to jet-set off to Europe in the near future, here are the top 10 European airports where Happn has recorded the most crushes via Brit + Co, which simply means places that both users "liked" each other on the app.
1. Amsterdam Schipol: 9,185 crushes
2. Istanbul Ataturk: 7,483 crushes
3. London Heathrow: 6,053 crushes
4. Copenhagen: 5,718 crushes
5. Gardermoen (Oslo): 5,293 crushes
6. Charles de Gaulle (Paris): 4,715 crushes
7. Adolfo Suárez Madrid–Barajas: 4,593 crushes
8. Lisbon Portela: 4,228 crushes
9. Stockholm-Arlanda: 1,886 crushes
10. Leonardo da Vinci-Fiumicino (Rome): 1,795 crushes
If flying to another country isn't your style and you're looking for your love in the United States, there's a study by Sperling's Best Places, recently published in Travel and Leisure, that looked into 35 airports worldwide and tells you which location gives travelers the best chance of finding someone who could be their someone special.
The top six most crush-friendly or date-friendly airports worldwide are actually all in America, so yay!
The best date spots include, SFO in San Francisco, Newark, JFK, Philadelphia, Dallas/Fort Worth and Minneapolis/St. Paul.
In fact, SFO was ranked the "flirtiest," which could be thanks to its happening bars and other fun spots within the airport.
So next time your flight is delayed, don't panic, it could mean you're about to meet someone who could totally change your love life. Who knows maybe you'll meet someone at the food court, start dating, and the next time you travel he or she could be waiting for you in baggage with a cute sign, like you know you want!