Airlines might start charging you for overhead luggage, but there's a silver lining here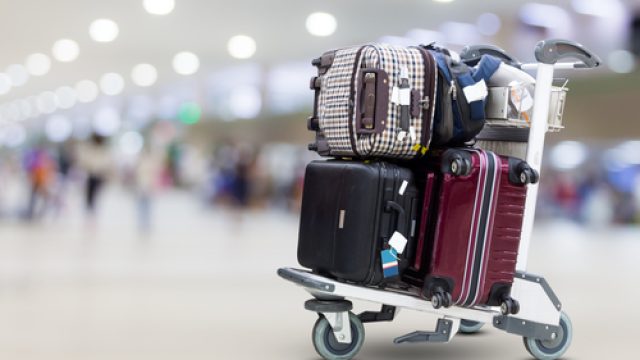 We know, we know. Airline fees suck. And over the last few years, it feels like carriers have started charging for absolutely everything, making air travel irritatingly — and oftentimes unexpectedly — expensive. So when it was announced this week that some airlines will soon start charging for overheard luggage, it was the ughhhh heard 'round the world.
The nation's third largest carrier, United Airlines, said this week that it will introduce a new, ultra-low-cost travel class next year called Basic Economy. Passengers will pay a lower fare, but will only be allowed one small carry-on bag that fits beneath a seat, and not a bag that fits in the overhead bin.
Basic Economy passengers will also be unable to change their flights once booked, and will be assigned a seat at boarding — meaning groups and couples could be split up.
The perks of a regular Economy-class ticket will remain the same as they are now and include a carry-on bag and one personal item, seat selection at purchase, more flexible flight-change options, and the opportunity to accrue points toward Premier status.
United's executive vice president, Julia Haywood, said in a statement that the airline made the decision to introduce new flight classes (more will be added next year) at the request of travelers. She said,
"By offering low fares while also offering the experience of traveling on our outstanding network, with a variety of onboard amenities and great customer service, we are giving our customers an additional travel option from what United offers today."
Travelers, though, are understandably frustrated. On Twitter, users have wondered, "What's next, bring your own seat?"