Aidy Bryant is launching a plus-size clothing line, and did Shrill fans manifest this?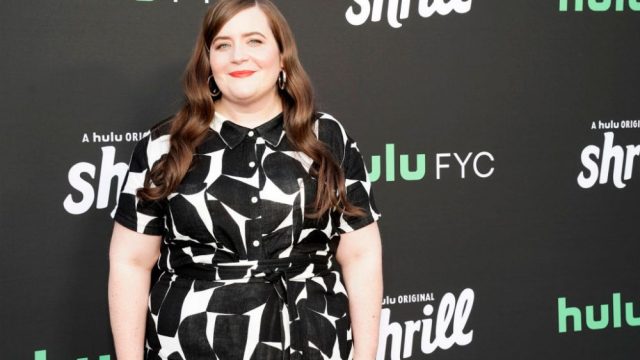 The world of plus-size fashion has undoubtedly come a long way, but it can still be incredibly frustrating to find cute, affordable plus-size outfits. Even though there's a huge potential market for quality designs outside straight sizing, many brands continue to offer extremely limited fits. Thankfully, Aidy Bryant is here to change that. The Shrill star has officially launched a new plus-size clothing brand that promises to be fresh and exciting. Fingers crossed she steals some of her own Shrill style.
In an Instagram post today, August 15th, Bryant announced her new brand, Pauline. According to the Pauline website, the brand is named after Bryant's great aunt and is a collaboration between the actress and her stylist Remy Pearce.
In a video on the Pauline site, Bryant explained that her own struggle to find the clothes she wanted to wear inspired her to create the line.
"I have been a fat lady my whole damn life, and I was always looking for clothes," she said. "I always felt like there were things out there, but not what I wanted. And what I wanted was something that was easy and simple and cool but comfortable, and I couldn't find them. I always made it work, and I always liked what I wore. But it never felt completely like me."
She explained that all of that changed when she became an SNL cast member and gained access to professional stylists and tailors. She recalled women asking her where she got her clothes—which were often custom-made.
"I just felt like, 'Yeah, it's not fair you can't get it because I've got this whole team of crazy, fancy people helping me look amazing,'" she said. "And basically, my friends and I kind of banded together and made these dresses for you."
https://www.instagram.com/p/B1L-IOalamr
The brand's first design is available for purchase online right now. Called the Lovington Dress, the piece is available in sizes 12 to 28 and retails for $175. The dress comes in three designs—plain blue, striped, and gingham.In her post, Bryant noted that the Lovington Dress is a limited run and instructed fans to follow @shoppaulineny for future news.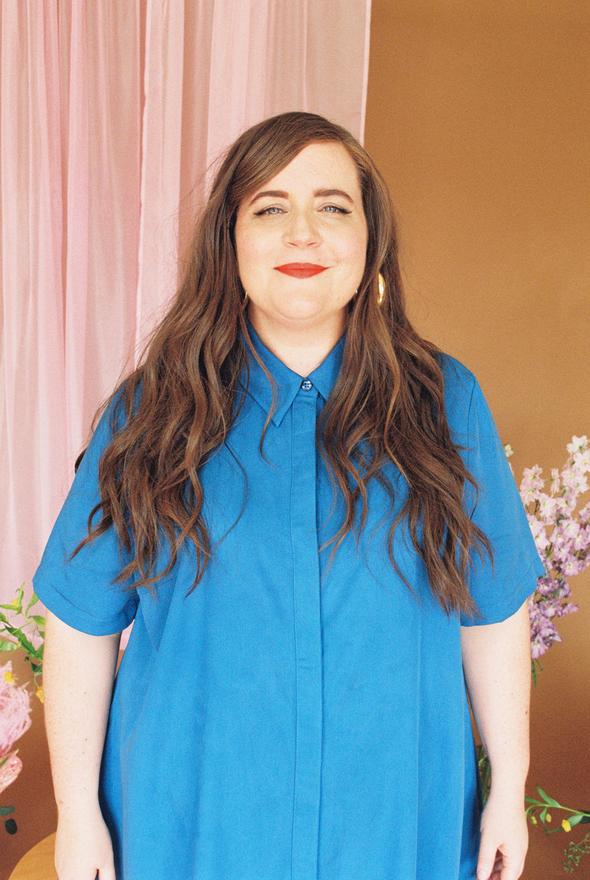 Bryant's clothes always showcase her playful personality—whether she's making a red carpet appearance or slaying as the lead in Shrill. And for that reason, we have no doubt that Pauline's other pieces will be just as fun to wear. We can't wait to see what Bryant and Pearce dream up next.