Aidy Bryant channeled Lizzo in this cut SNL sketch, and she's obviously the whole damn meal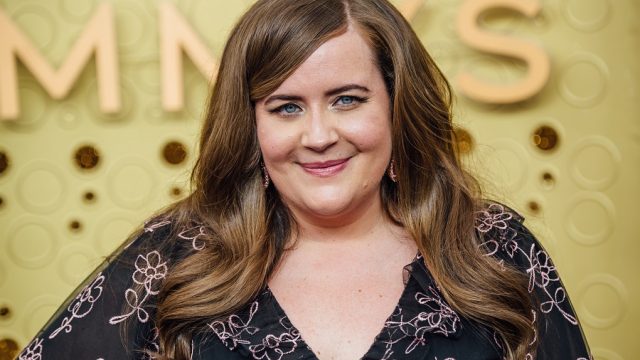 Get ready, 2020. We're bringing some BABE (big Aidy Bizzo energy) into the new decade. Because, look, if we don't realize we're "that bitch" now, when will we? Saturday Night Live's Aidy Bryant channeled Lizzo for a "cut for time" sketch in which she learns to harness her "raw sexual power" à la the baddest bitch we know, and we're feeling inspired as hell.
Bryant is a force to be reckoned with after she takes a cue from Lizzo and believes that she's dripping with sex appeal, has been gifted a god-given ass, and can literally just tell people (including the legendary Eddie Murphy) she's the whole damn meal and have them believe her.
All one needs to embrace one's inner been it is that "100% that bitch" attitude (and no, a mere 90% isn't gonna cut it), a few feather boas, the smallest of purses, and the awareness not to burn the ass at both ends. We can't have a bad bitch burn out in 2020.
Although we believe it's criminal of SNL to have not aired one of our favorite skits of the show, it's good enough for us that "Aidy Bizzo & Lizzo" made it to the internet so we can relish in its greatness.
https://twitter.com/udfredirect/status/1208809839436140544
https://twitter.com/udfredirect/status/1208747871887089664
This is the girl group we've been waiting for since the disbanding of Destiny's Child.
We're calling it: 2020 is the year of the BABE. Apologies in advance for those who can't handle it. Oh, and our condolences to the loved ones of Michael Che. May he S.I.P. (smang in peace).