All the after-Christmas sales you need to shop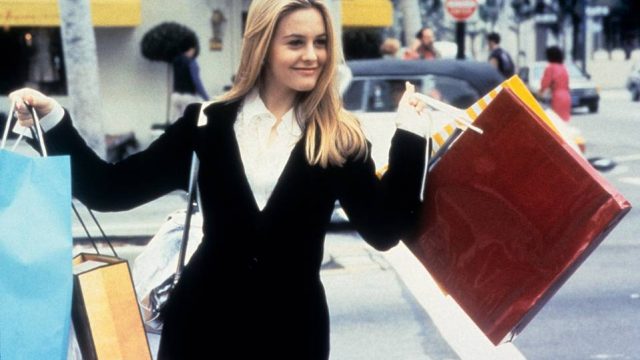 If we're being really, really honest, shopping the after-Christmas sales is by far the best part of the holiday season. All of our favorite brands are having mega sales both in-store and online right now, and we couldn't be happier about it. So if you're stuck at work between Christmas and New Year's and can't physically go shopping in person, you can browse these after-Christmas sales online at your desk. Because who *actually* gets work done the week after Christmas anyway?
Whether it's makeup, clothes, or just every single thing at Nordstrom, there are so many amazing after-Christmas sales happening. And scoring a new sweater on the cheap is just the thing you need to cheer you up in the dead of this dreary winter.
Even if budgeting better and being more fiscally responsible is one of your 2018 resolutions (and it's definitely a good one), you don't have to feel guilty about a little end-of-2017 shopping spree. It's been a very rough year, and retail therapy is a very real thing, according to a study published in 2015. Buying things you love is part of it, but so is the admiration you get from other people about those things. Research shows that when we get a compliment on an item, it sticks with us, and we remember how good it felt. And it feels even better when you can tell your friend that you got the dope outfit or great lip gloss on sale.
Here are some of the after-Christmas sales you don't want to miss!
No post-holiday shopping spree is complete without a Sephora run. Everyone's favorite store is taking an additional 20 percent off sale items. And just because we adore you, we've compiled a list of everything you should stock up on. (You're welcome.)
You can get up to 50 percent off items at Nordstrom until January 2nd, which is a very good reason to rest up on New Year's Day.
Target doesn't have any storewide sales, but they are running a storage sale, which might be even better. You can get 25 percent off tons of bins, shelves, labels, and more — aka all the things you need to get your home and office in check for 2018.
Navabi, an online haven for plus-size fashions up to size 34, is running a 60 percent off sale storewide.
https://www.instagram.com/p/BdGyGgBgliw
Lush's annual after-Christmas sale is legendary. But it started a few days ago, so you're going to want to get on it ASAP. The sale goes on until all stock is sold, with select BOGO items buy one, get one free. They've initiated a 15-minute cart limit, too, so your bath bombs won't get bought when you're not looking.
https://www.instagram.com/p/BdLy6wlhPfu
In addition to free shipping on orders over $49 at Macy's, there's also 20 percent off sale items or $10 off purchases of $25 or more. Just use the promo code "JOY."
https://www.instagram.com/p/BdQRtp_DIso
Gap is running a great sale as always, offering up to 60 percent off. Who doesn't need to stock up on a bunch of fresh T-shirts?
Everlane doesn't have a sale. They're letting you choose what you pay on select items. Go, go, go!
ModCloth has an extra 30 percent off sale items, and TBH, we want everything. Be sure to hit up the tights and leggings shop, since if you buy two pairs you get an additional percentage off.
Happy after-Christmas sales shopping!