These women designed an Afro emoji, and we need this to be a real thing ASAP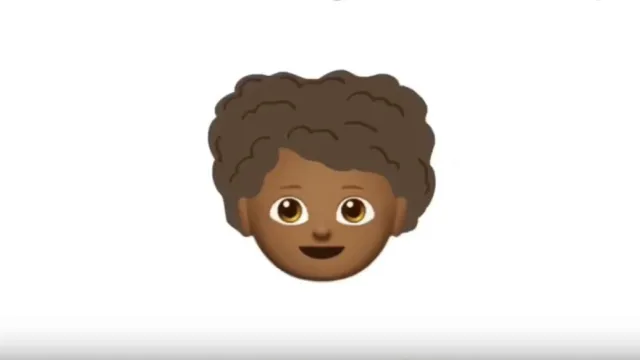 It seems like there's an emoji for just about everything. You can text your friends tiny bagels, colorful hearts, and (yes) even lobsters. And emojis have only gotten more diverse and inclusive over the years, with a wide variety of skin tones and hair colors recently added to the selection. However, Unicode still hasn't introduced an Afro emoji—and two women, Rhianna Jones and Kerrilyn Gibson, are trying to change that.
The New York Times reports that Jones and Gibson are planning to propose an Afro emoji (which Gibson herself designed) to the Unicode Consortium on March 31st. Jones has also created a Change.org petition requesting that Unicode add the emoji, and as of March 29th, more than 3,700 people had signed it. A video created by Jones shows that the Afro design would be available in a wide array of skin tones and hair colors, and it looks like multiple lengths have  been included.
"Emoji[s] are a universal language of self expression," Jones writes in her petition. "Afro-haired users like myself, however, don't have any emoji that represent our hair or cultural identities. Afro Hair is beautiful and our emoji should reflect that."
We're 100% on board with this idea, and Gibson's designs look amazing.
As the Times notes, the Unicode Consortium approves all emojis, after which companies like Apple and Google can incorporate them into their phones. Currently, there are more than 2,800 emoji that are recognized, and in 2019, Unicode is planning to introduce emoji featuring interracial couples, people in wheelchairs, and hearing aids, among others. With so many diverse emojis already in the works, why not add these Afro designs, too?
People of all hair types deserve to feel seen and represented—no matter what the medium. Here's hoping that Jones and Gibson's Afro emoji will be part of Unicode's next release.