Affordable skin care brand The Ordinary just launched at Sephora today with a must-have set
Skin care fanatics have tried to keep affordable skin care brand Deciem to themselves for as long as possible, but the cat is officially out of the bag because the company just launched The Ordinary at Sephora with a set containing its best-selling products. If you haven't had a chance to try out these high-quality skin care products yet, now is your big chance.
What sets The Ordinary apart from other skin care lines is that it uses the same active ingredients (and in high quantities) as major brands — but for a third of the cost. At first this might sound too good to be true, but once you try it you'll be hooked for life.
This set features The Ordinary's Natural Moisturizing Factors + HA, Granactive Retinoid 2% Emulsion, and "Buffet." This cocktail of delectable product targets fine lines and wrinkles, dry skin, and dull, uneven texture, making it perfect for the dry winter months.
There's no other skin care set on the market that will provide your skin with such powerful ingredients at such a low price-point. You aren't going to want to miss out.
We're so curious to see what other products The Ordinary will be rolling out at Sephora in the near future. What would you like to see?
You can get The Ordinary No Brainer Set for $29.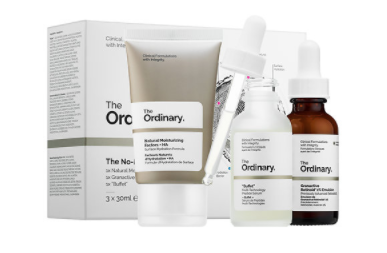 It's now available both online and in-stores at Sephora.
Natural Moisturizing Factors is an incredible mix of deeply hydrating ingredients that won't leave your skin greasy. Thanks to 11 amino acids, it gives you lasting results that only look better as time goes on.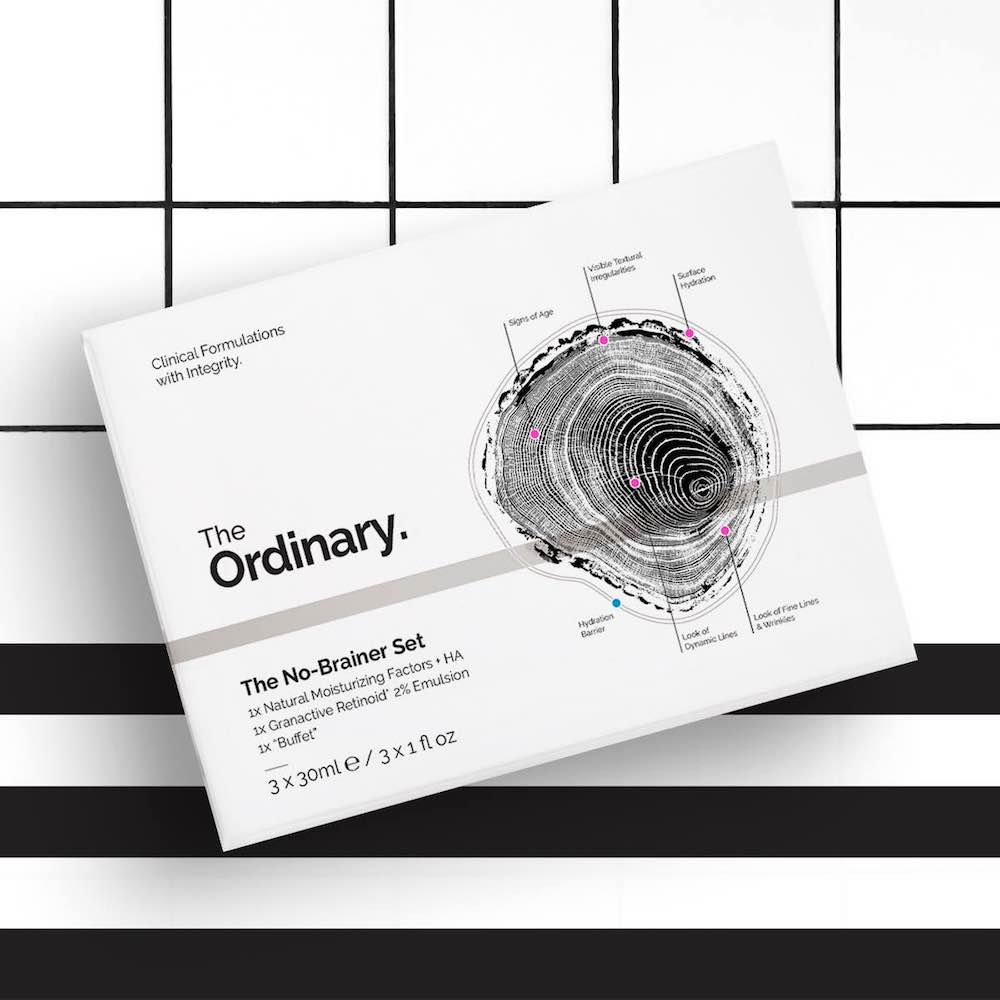 Buffet is a serum developed to target signs of aging while boosting your skin's natural health; the Granactive Retinoid 2% Emulsion is a stable serum emulsion with a retinoid active for clear, balanced skin without irritation.
They are not kidding around with these ingredients! Head on over to Sephora and treat yourself to some truly wonderful skin care.