These are the affordable and splurge-worthy beauty products one college student swears by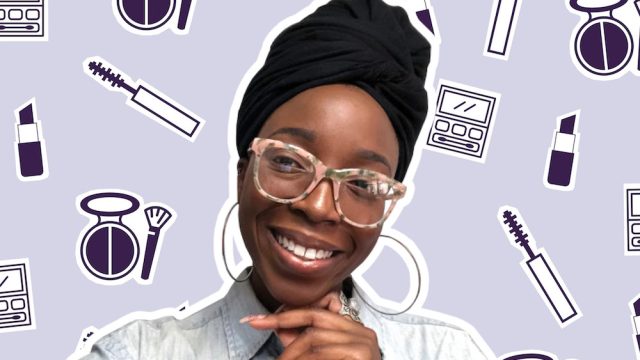 Welcome to The Beauty Files, where HelloGiggles editors and contributors share what exactly they put on their faces, and why. We want to take you on this voyeuristic journey because we believe makeup means something different for every single person — applying makeup is a conscious, intimate decision we make almost every single day, and there's usually a method behind the madness. Join us every week as we spill the beans on beauty products, and feel free to submit your own Beauty File. E-mail us at [email protected]!
Hey everyone, I'm Clarice, a HelloGiggles contributor and your everyday college student who still thinks its okay to (attempt to) live lavishly. I love makeup, but due to my sensitive, combination skin, I've always been particular about the products I put on my face from foundations to moisturizers. This can become problematic for someone without a steady income but somehow, I've found a way to make it work.
9:00 a.m.: Time to wake up: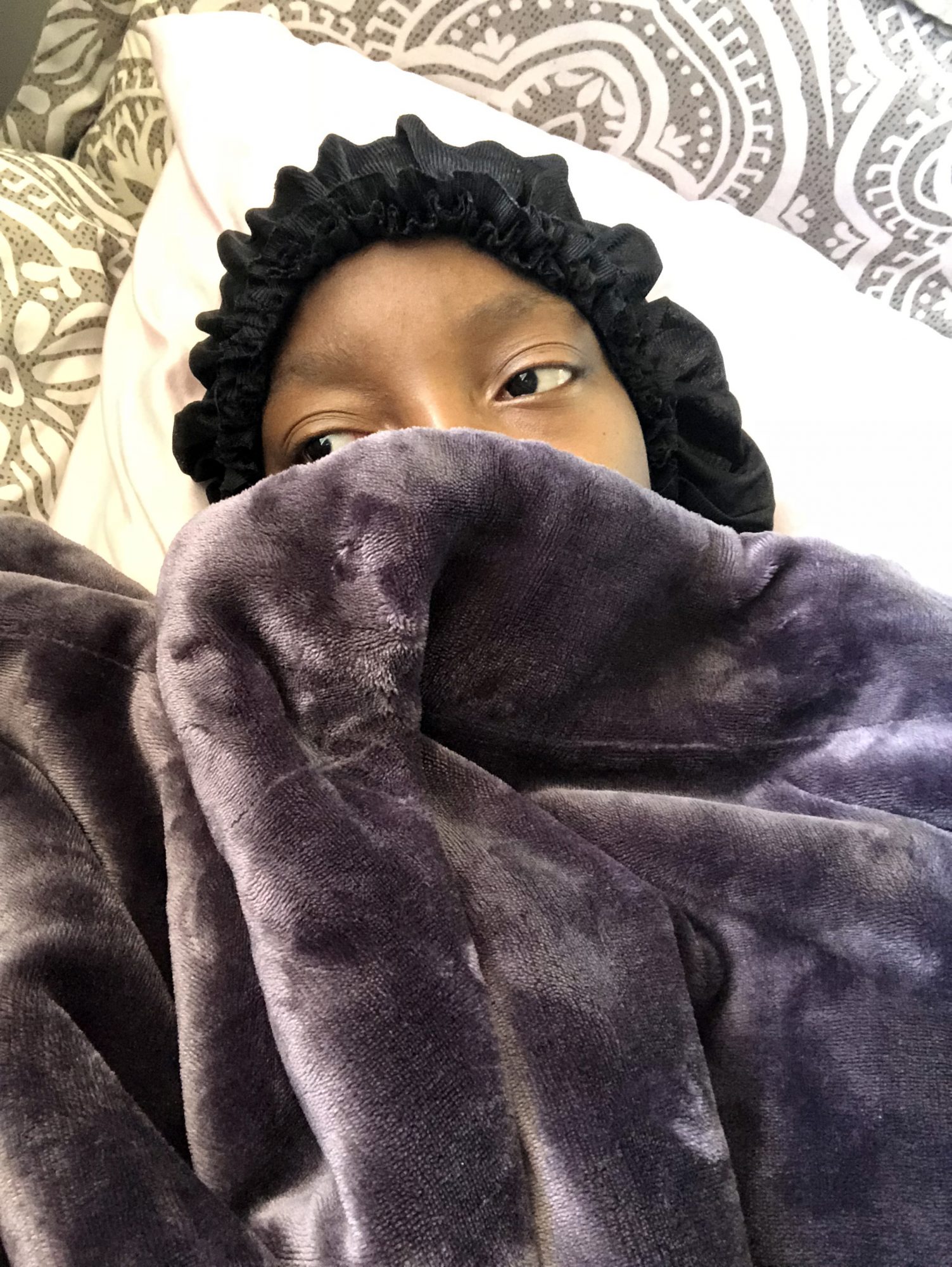 I immediately hit snooze on the alarm clock.
9:17 a.m.: I finally drag myself out of bed.
I hate mornings (!!!), so the first thing I do is wash my face with warm water to shake the sleep off. Next, I wash my face with Neutrogena's Pore Refining Exfoliating Cleanser ($6.39). The soap-free cleanser removes any leftover makeup while minimizing my pores and gently exfoliating my face. And for $7? I'll take it. After I feel my face glowing, I slather on Neutrogena's Oil-Free Moisture Broad Spectrum SPF 15 ($11.99) and let its non-comedogenic, oil-free, hypoallergenic formula work its wonders.
9:32 a.m.: Showered and ready to start the slay.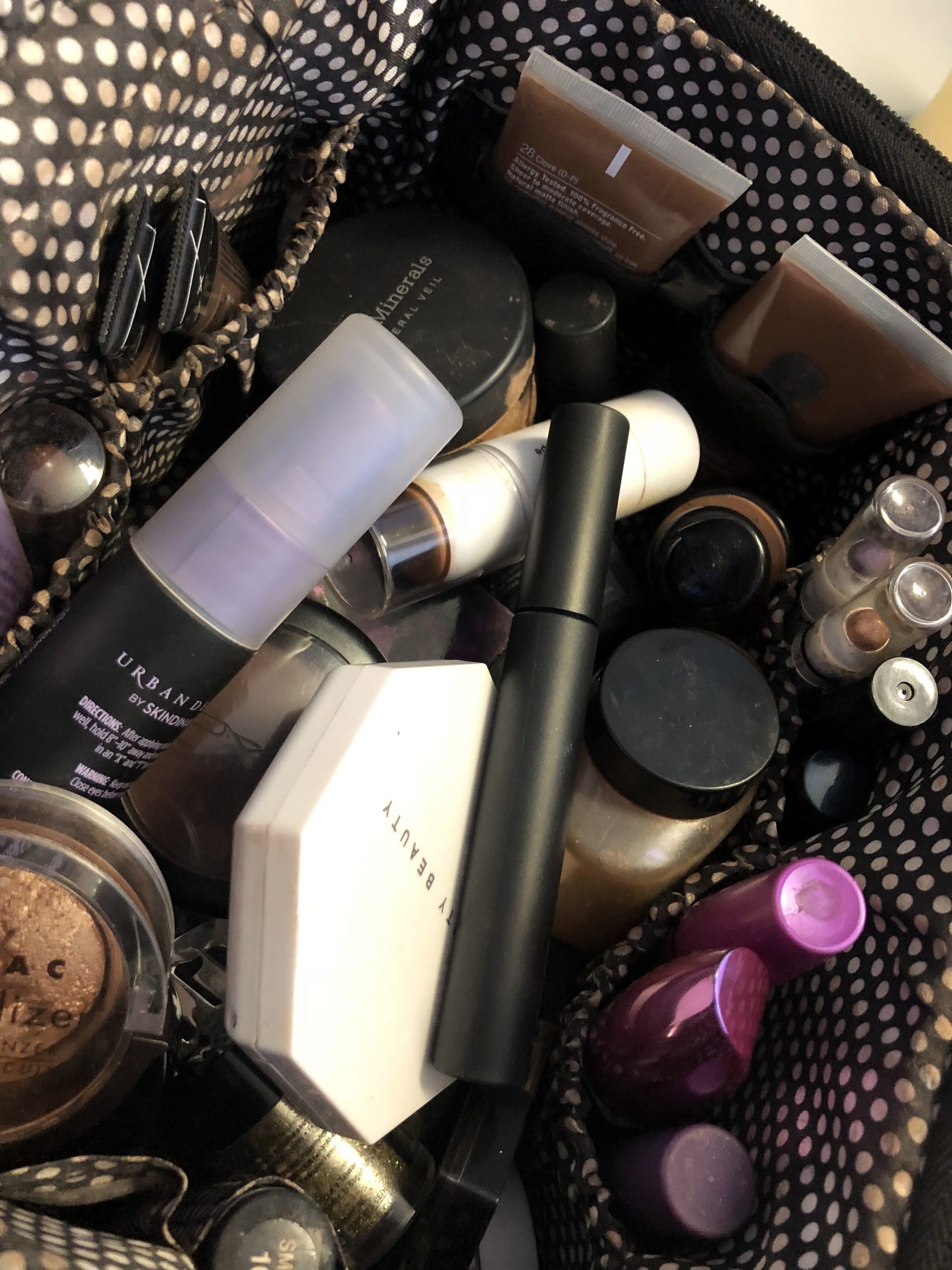 After a quick shower (class starts in less than an hour lol), I'm ready to start my face. To be completely honest, I have a love-hate relationship with doing my makeup. As much as I love experimenting and playing with a white bottom lash, great set of falsies, and a grey lippie (as seen below), it takes me forever to do a full beat and I hate rushing my face! But with less than an hour left until class, it's looking like a quick face day.
Side note: This is me when I actually have time to do my face.
My staples? Foundation, setting powder, Dipbrow, concealer, blush, and highlighter. First I start off by applying Clinique Stay-Matte Oil-Free Makeup in Clove ($26) and blending it in. This is my absolute favorite foundation. Its lightweight formula is buildable and truly lasts all day despite the heat.
Next up is eyebrows. For those who lack visible eyebrows (me), trust me when I say this: Anastasia Beverly Hills DIPBROW Pomade in Ebony ($18) IS A GEM. Yes, I understand it can be a bit tricky to apply at first, especially for those transitioning from a brow pencil, but wow, it works wonders.
After I've evened up my brows (and turned on the kettle for some tea) it's on to concealer. I apply MAC Pro Longwear concealer in NC45 ($23) to my eyebrows, under-eye area, chin, nose, and forehead then blend, blend, blend. Once I'm satisfied, I pat some Bare Minerals Tinted Mineral Veil Finishing Powder Broad Spectrum SPF 25 ($23) in the same areas to bake. (Had to skip the contour today for the sake of time.) While I bake, I make my cup of green tea with honey, pack my laptop in my bag, and throw my clothes on.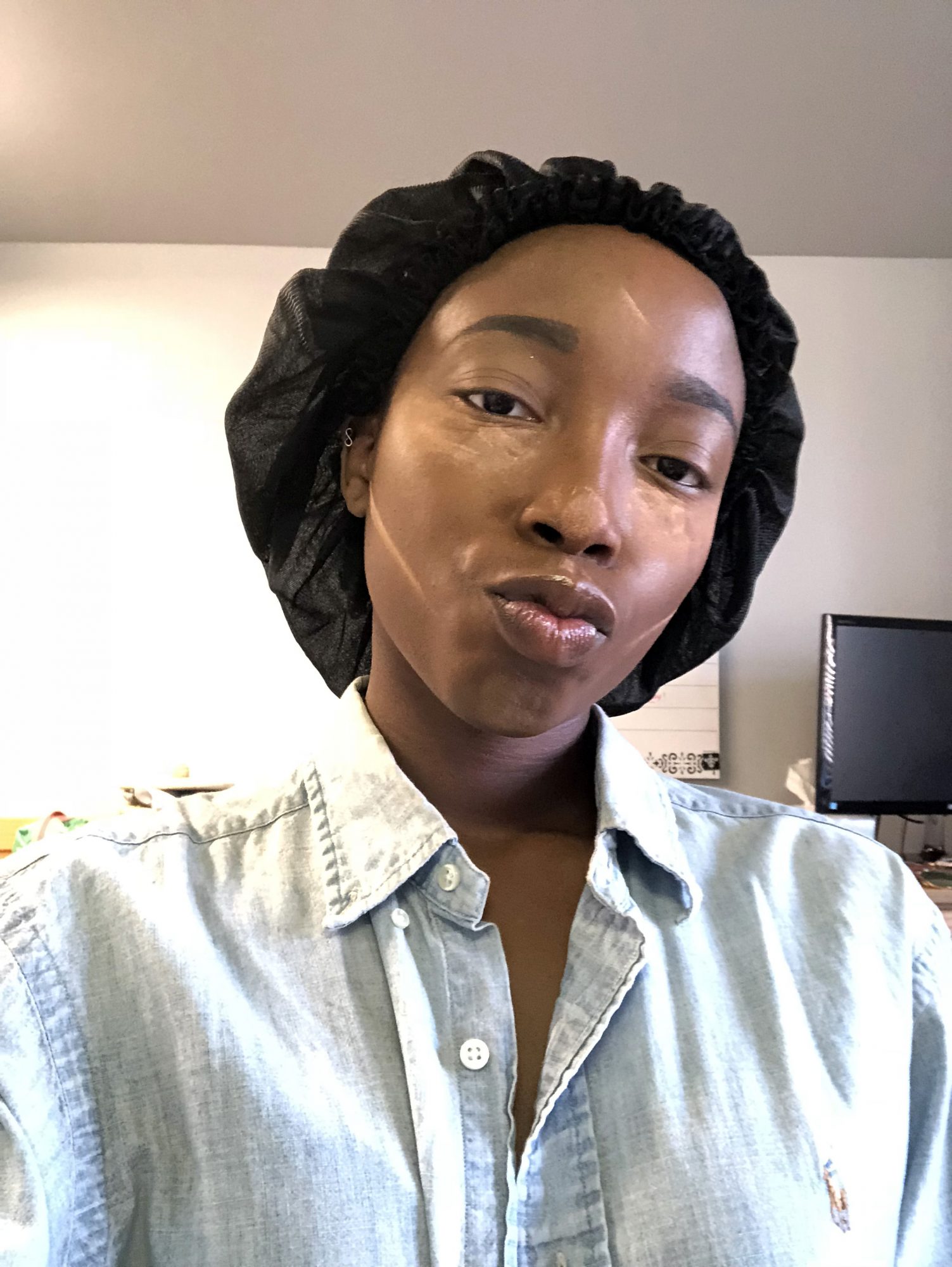 Once I'm dressed, I blend out the mineral veil with my powder brush and then apply Ben Nye Mojave Luxury Powder in Nutmeg ($16.50) to ensure there's no residue left behind from the mineral veil (chocolate girl problems). Then it's time for a little MAC Powder Blush in the color Film Noir ($23) (it's dark enough to act as a contour) and my Glossier Haloscope Highlighter in Topaz ($22) for a natural glow. To complete my look, I swipe some Dipped Cosmetics Lip Pop ($12) on my lips. It's a rough hair day, so that means I throw a scarf on my head and call it a day.
10:32 a.m. Makeup finished and I run out the door to class (2 minutes late already).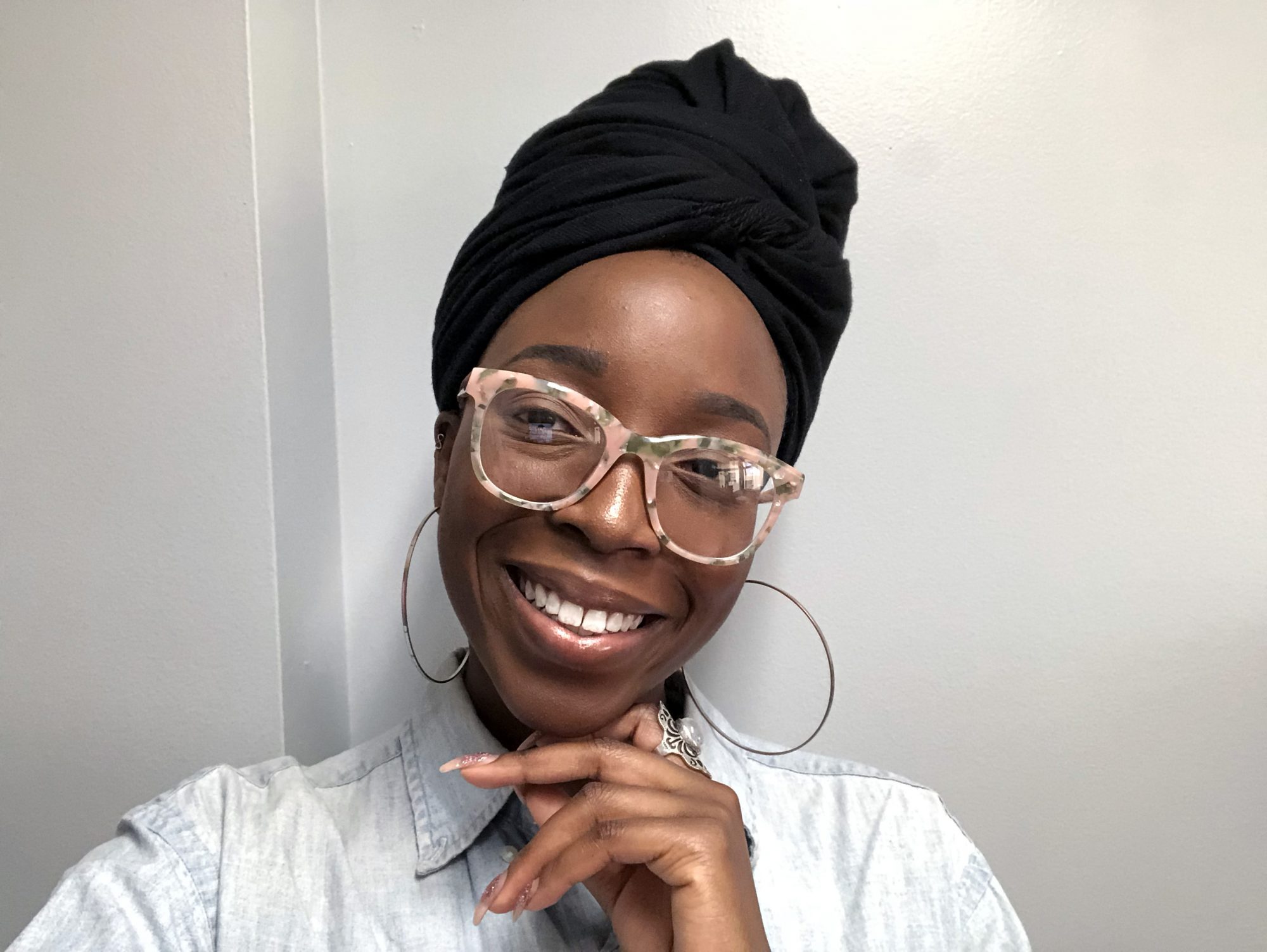 After a long day of class, interning, editing, writing stories for the school paper, and attending a few more class (ugh) it's finally time to wind down.
11:30 p.m.: Wind down.
Since it wasn't a super heavy beat kind of day, I wash off my face with Neutrogena Fresh Foaming Cleanser ($4.99). The cleanser and makeup remover easily removes all traces of makeup from my face and leaves it feeling refreshed. While washing my face, I like to exfoliate with the Charcoal Konjac Sponge ($12), which gently exfoliates my face. After drying off my face, I moisturize with the Rose Hip Seed Oil from The Ordinary ($9.80). I started using the unrefined oil about three weeks ago and will have to update you all on its results. So far, I love the nourishment it provides before bed.
After I wrap up my hair, it's time to hit the sheets and watch Bob's Burgers. Takeaways: Saving and stretching money has become a very useful skill. I try to keep my skin regimen simple but effective using products that I know work well for my skin.
Goodnight.
Indulge in beauty-themed voyeurism by reading all of our past Beauty Files, here.