I tried the intense boxing class that Victoria's Secret models swear by
I woke up early on a recent Saturday and despite that, I did not drink any coffee — which is usually blasphemous, but I had a reason worth facing the harsh light of morning without any caffeine. I was going to take my first boxing class ever, and I was very excited.
While the gym and I have a complicated relationship, I'm almost always game to try anything at least once, and boxing was the experiment at hand on this particular day. So I walked into Aerospace's new L.A. studio — with the theme to Rocky stuck in my head, because sometimes I just need to give in and be a walking cliché — to take the Intro to Aerobox class.
https://www.youtube.com/watch?v=_YYmfM2TfUA?feature=oembed
Aerospace started out as a New York City-based fitness studio, and this opening marks the first West Coast location. Leila Fazel, who is a former professional ballet dancer, and Michael Olajide Jr., a former professional boxer and celebrity trainer to supermodel Adriana Lima and actress Shay Mitchell, are the co-founders.
The idea for this new location is to introduce Aero workouts — myriad 60-minute classes involving boxing techniques, jump rope, sculpting, and yoga — to Los Angeles.
And the 4,000 square-foot space is "Los Angeles' first machine-free, high-performance fitness center with two carefully designed rooms equipped for group classes with a custom ring and a second ellipse-shaped AeroImpact room containing premier boxing essentials," according to a press release. It's a gorgeous space with a ton of light — just take a look at these renderings.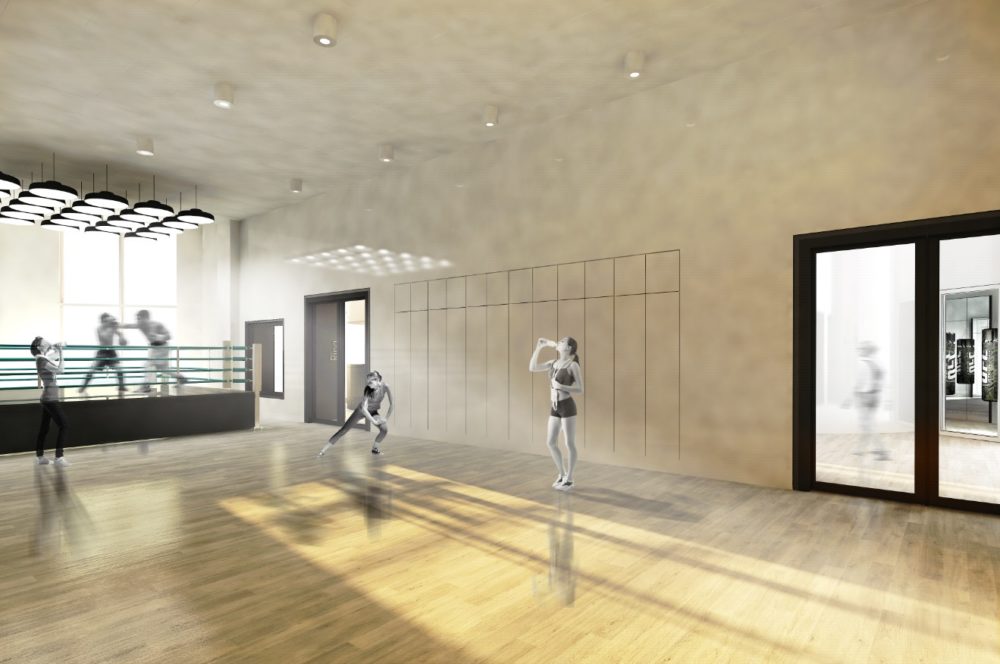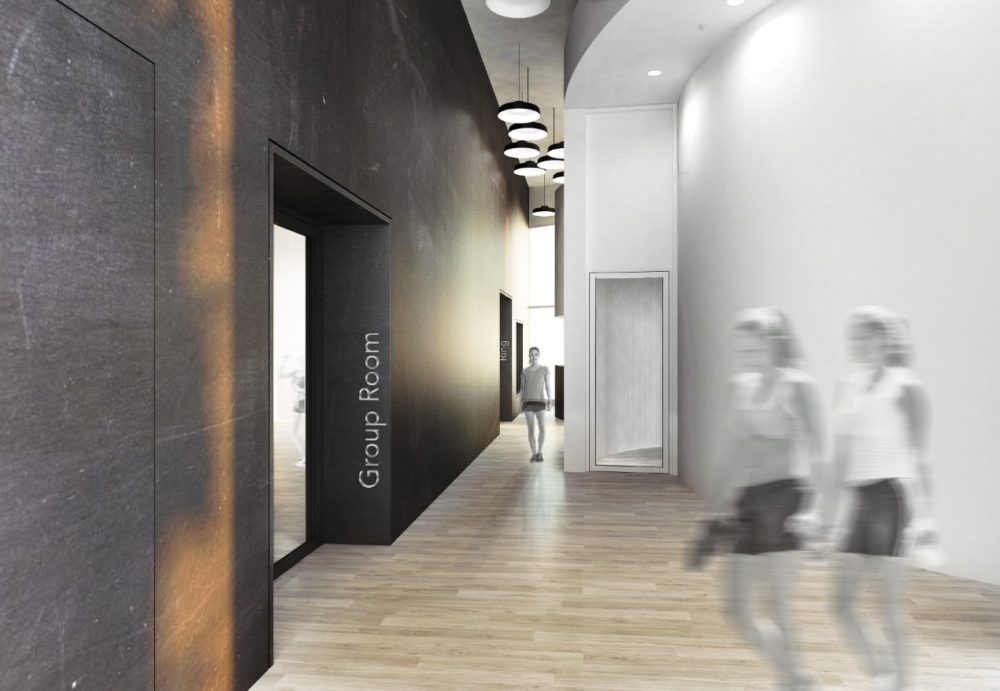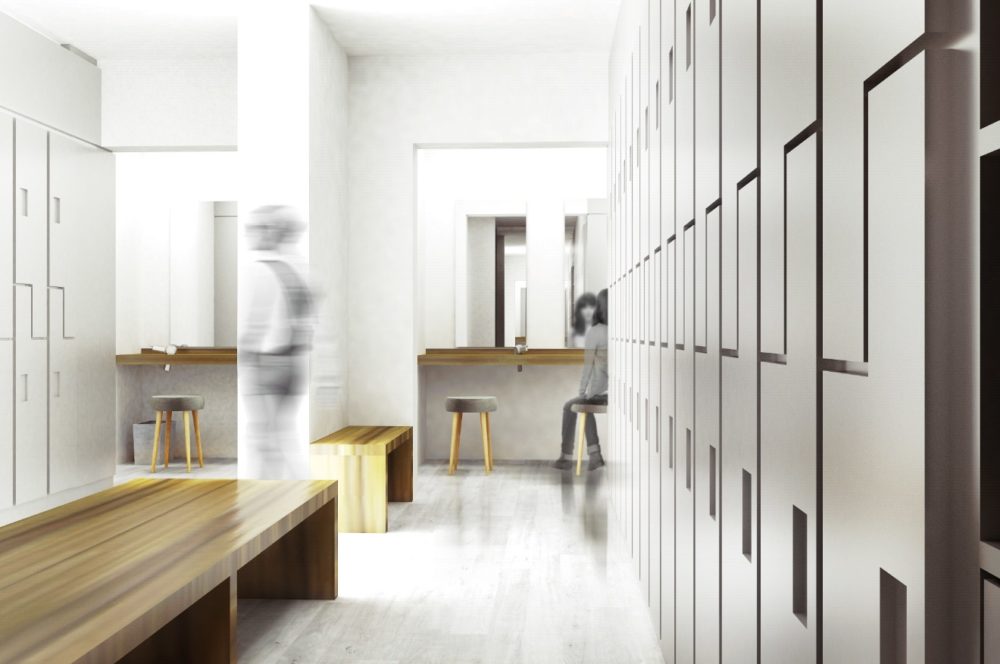 I thought I was ready to pack some serious punches, and I very quickly had my ass handed to me by this intro class.
It was led by Michael, who's worked with a number of Victoria's Secret Angels (and models who have walked in the Victoria's Secret Fashion Show), including Lima, Bridget Malcolm, Constance Jablonski, Doutzen Kroes, Kelly Gale, Lais Ribeiro, and Romee Strijd. Not to mention, supermodels like Iman and Brooke Shields.
Michael was lovely and very inviting and immediately introduced himself upon my arrival. For someone who doesn't take many workout classes, it was nice to feel welcomed right off the bat. I sometimes find that workout classes can be a bit cliquey — like a community has already been established, and there's not much room for newcomers — but I never felt that way here.
The class (which I was invited to try for free) started out simply enough — some stretching here, some jumping jacks there, and some jump roping with more jump roping later on — but it caught up with me QUICK. I think part of that had to do with the fact that it's a workout that I personally am not used to, but also, the pace really didn't give up. It was one thing after the other after the other and honestly, it was kind of brutal. But it was brutal in a good way, because there was so much mental and physical payoff in powering through.
After warming up, Michael taught us some boxing techniques. He gave us a sequence and we would punch it out, then he'd add another step and we'd punch that out — and he even threw some footwork in there too. With each step, we'd learn the pattern and then, would turn up the pace. We'd go faster and faster and faster until it felt like my arms were going to give out. But you know what? Coming out of the class, I felt like I'd gotten the best arm workout of my life.
Altogether, it felt like the perfect introductory class for someone looking to get their foot in the boxing door. I'm no expert, of course, but I came out of that class feeling A) like Wonder Woman and B) like I had somewhat of a foundation and could pick things up faster the next time. And I enjoyed the class so much, I think there will be a next time — even if I sweat more than I've ever sweat in my entire life.
Here are before and after photos as proof.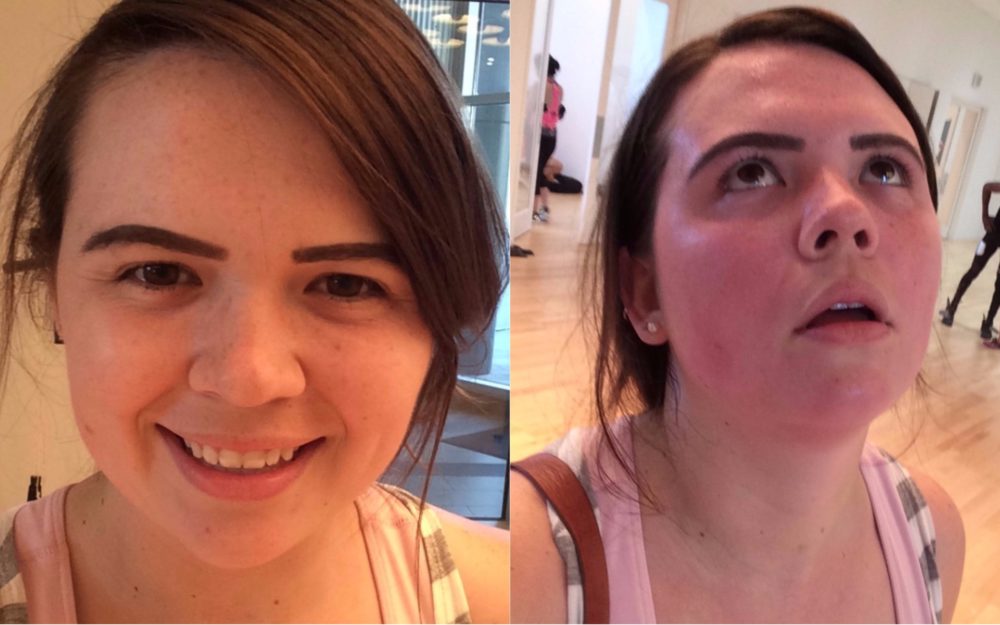 *Does this make me a Victoria's Secret model? *
Like I said, I'm an enthusiast, but no expert. So, let's turn to one.
Michael kindly fielded my questions after the class, and here's what he had to say via email.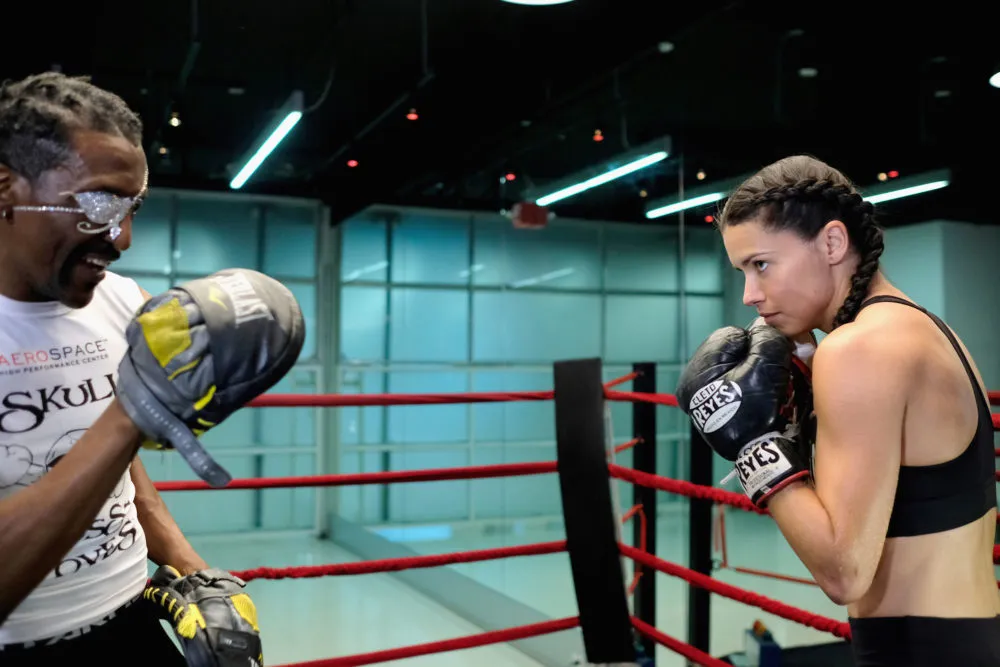 HelloGiggles: What was your vision for the intro class?
Michael Olajide Jr.: I wanted everyone who attended to float like a butterfly and sting like a bee. Really though, I wanted to share with people an exciting and extremely effective way to work out. There are many people that teach boxing like it's a trend, but it's an art and that art can go on forever. In order to get the best out of it, you have to learn how a boxer would learn the first time they step into a gym. Through Aerobox, we've been able to do that successfully.
HG: What do you want attendees to get out of it?
MO: Happiness and satisfaction. Not many things do what they are advertised to do. A strong sense of accomplishment, confidence, strength, stamina, energy, awareness, balance, stress relief. These are all things you need in everyday life. And a great body, of course.
HG: What can intro attendees expect from higher levels, if they move up?
MO: Expect more AeroMethodology. There are always new moves, combinations, and exercise drills to master. The demands increase, but so do the benefits. You'll jump rope better, you'll be able to sustain punching patterns longer so your body will burn every ounce of fat on it. A sleek defined body.
HG: What has the response been like from your celebrity clients?
MO: They have always marveled about how amazing the workout is and they ALWAYS reach their goal.
HG: Specifically, do you recall what any Victoria's Secret models had to say about these classes?
MO: Adriana and I go way back to the day before boxing was even the thing for models, and women in general. Adriana used these classes relentlessly to get ready for the Victoria's Secret Fashion Show. She's mastered these principles so well, she could teach a class.
She also gives a lot of credit to AeroMethodology for boosting her career. So many of the other girls who have walked in the Victoria's Secret Fashion Show also know the power of these workouts like Doutzen Kroes, Romee Strijd, Imaan Hammam. The list is long.
HG: Boxing seems to be increasing in popularity. Why do you think it's captured the attention of the masses?
MO: It's an unconventional exercise, so it makes you feel "bad" in a good way. It's incredibly effective and it feels amazing where you think to yourself, "Where was this my whole life?" It's forever challenging and the results can't be beat.
If you're up for the challenge, head to Aerospace and check it out for yourself.