All of Aerie's comfiest stay-at-home clothes are 40 to 60% off right now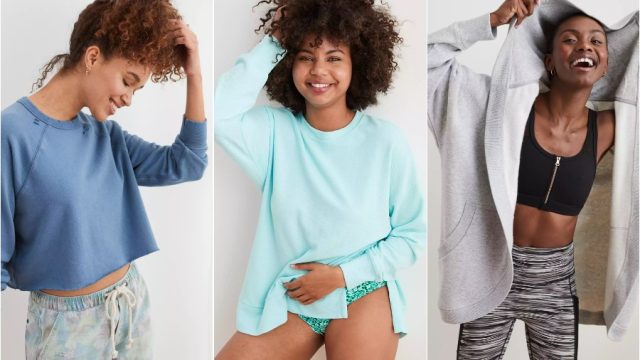 Be honest: Are you wearing your favorite pair of gray sweatpants thin by now? We get it. It's been weeks of sheltering in place, and our stay-at-home clothes are heavy in the rotation. If need to refresh your comfortable clothes, this Aerie sale is stocked with everything you could want.
Aerie marked down its coziest tops and bottoms by 40 to 60%. We're talking drawstring pants, black leggings, oversized sweatshirts, and something called a "cocoon cardigan," which has quickly become our must-have. If your underwear drawer is in need of an upgrade, Aerie has also marked down some of its intimates. (Though if you can't fathom wearing a bra, that's understandable.) And if you have the opportunity to rock a bathing suit (jealous), even its new swimwear is 60% off.
Staying home doesn't have to mean wearing your oldest and most tired clothes; you can feel fresh in a few small wardrobe upgrades. Check out some of our comfy picks from the Aerie sale below:
Aerie Play Pocket & Cuff Leggings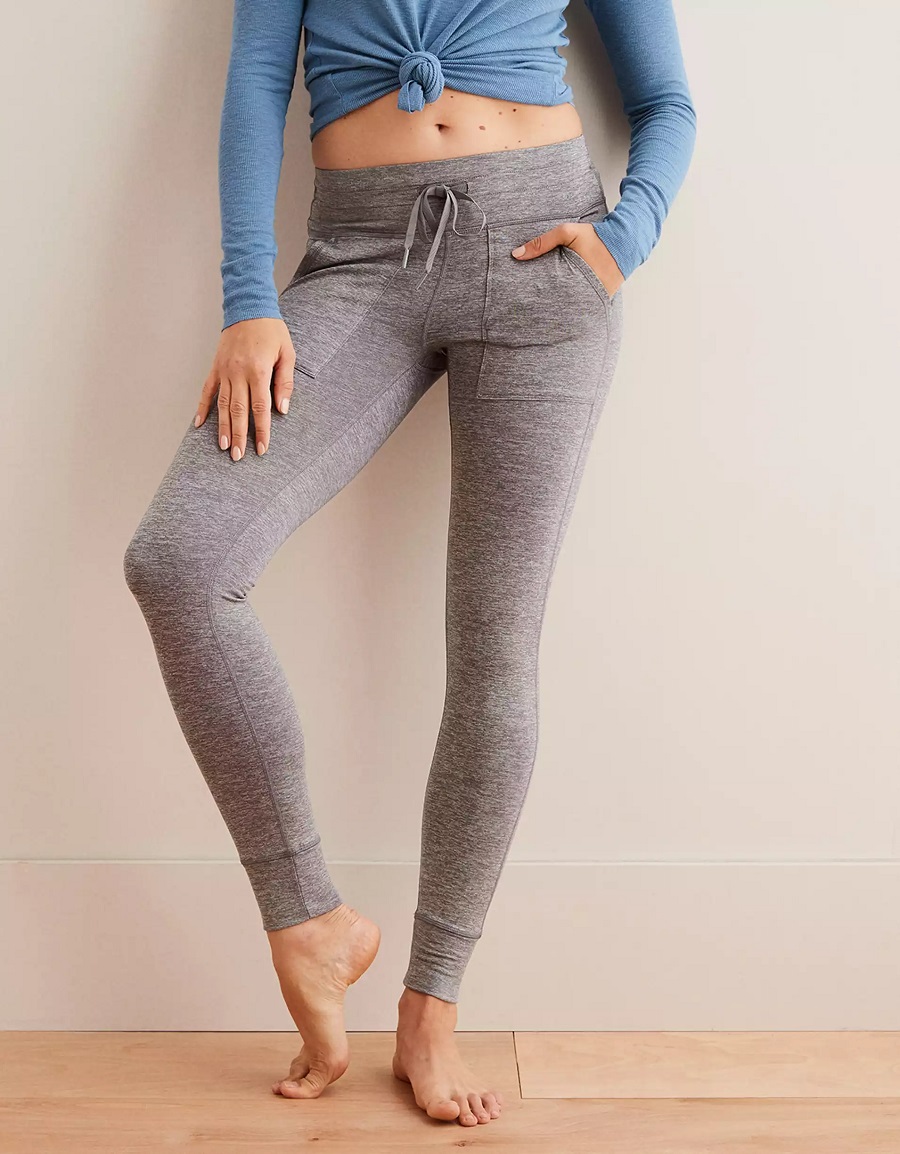 $29.97 (orig. $49.95)
Shop it
AE.com
One reviewer called these leggings the "favorite item in my closet," and it's not hard to see why. Aerie created them with its "Feel Cozy" fabric, which is extra soft. If you're hoping to go from sun salutations to your workday, they still have light support to hold up to your exercise. They also come in plain black.
Aerie Sunwashed Desert Jogger
Consider these your stay-at-home "fancy" pants. They look a bit like chambray or jean, but they're denim-colored fleece pants with some structure. (If you prefer a different color, there are five other options.) If you want to put together a whole outfit, grab the matching Sunwashed Desert Hoodie.
Aerie Vintage Tie T-Shirt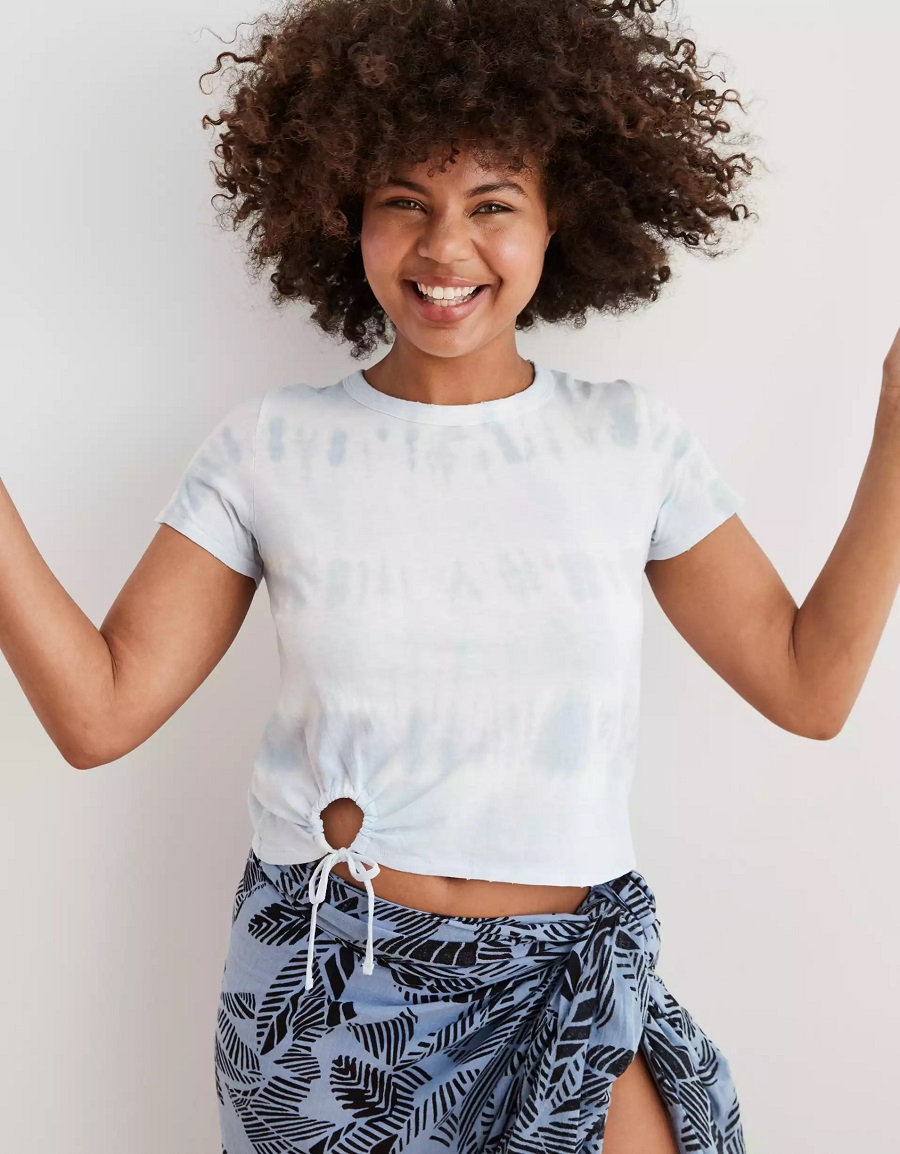 $17.97 (orig. $29.95)
Shop it
AE.com
With warmer weather on the horizon (fingers crossed), we're loving this tie-dye T-shirt with its fun tie detail. It's slightly cropped, but reviewers still say that it has comfortable coverage. If you like it, you can shop it in seven more colorways, including a handful of tie-dye options.
Aerie Summer Desert Sweatshirt
Bring a little sunshine into your life with this summer sweatshirt. It's soft and oversized, but it's light enough to wear into the warmer weather—even if that just means sitting on your own apartment balcony. We particularly adore the beachy colors, including peach, yellow, and this soft blue.
Aerie Oversized Nomad Pant
Reviewers are saying that these feel like a comfy combination of harem pants and sweatpants. We can totally see living in these at home. Bonus: They have pockets.
Aerie Sunday Soft Distressed Crew Sweatshirt
This cropped sweatshirt is both cozy and cute. It has more than 50 reviews and has 4.8 out of 5 stars, so you know shoppers are fans. Rock it with drawstring pants (are there any other kind of pants right now?) or high-waisted leggings.
Aerie Chill High Waisted Leggings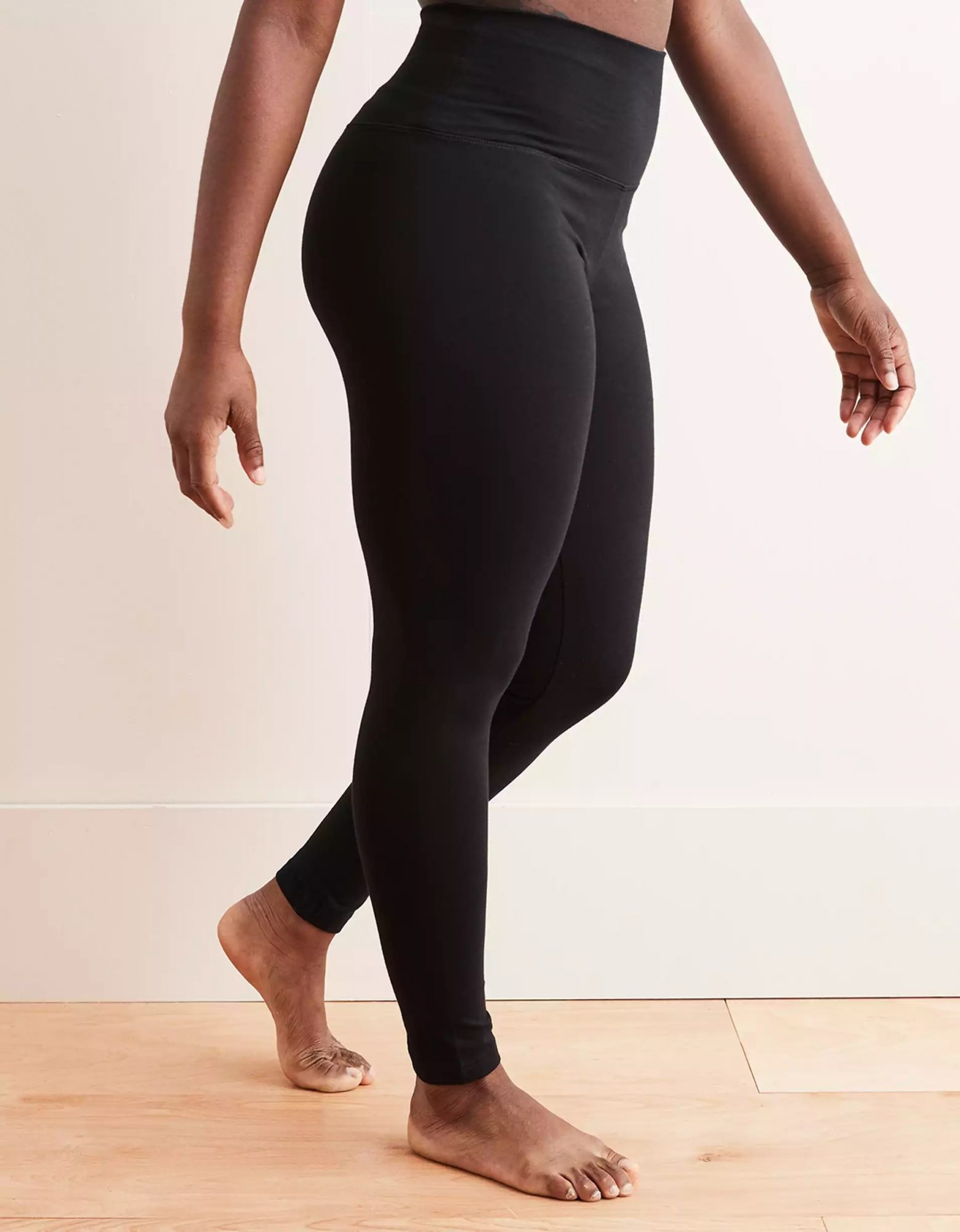 $11.97 (orig. $19.95)
Shop it
AE.com
These high-waisted leggings in simple black are going to be your daily go-tos. They come in sizes from XXS to XXL and in long and short lengths for your best fit. Because they're only $12, you can buy a couple of pairs to keep them in the rotation.
Aerie Cocoon Cardigan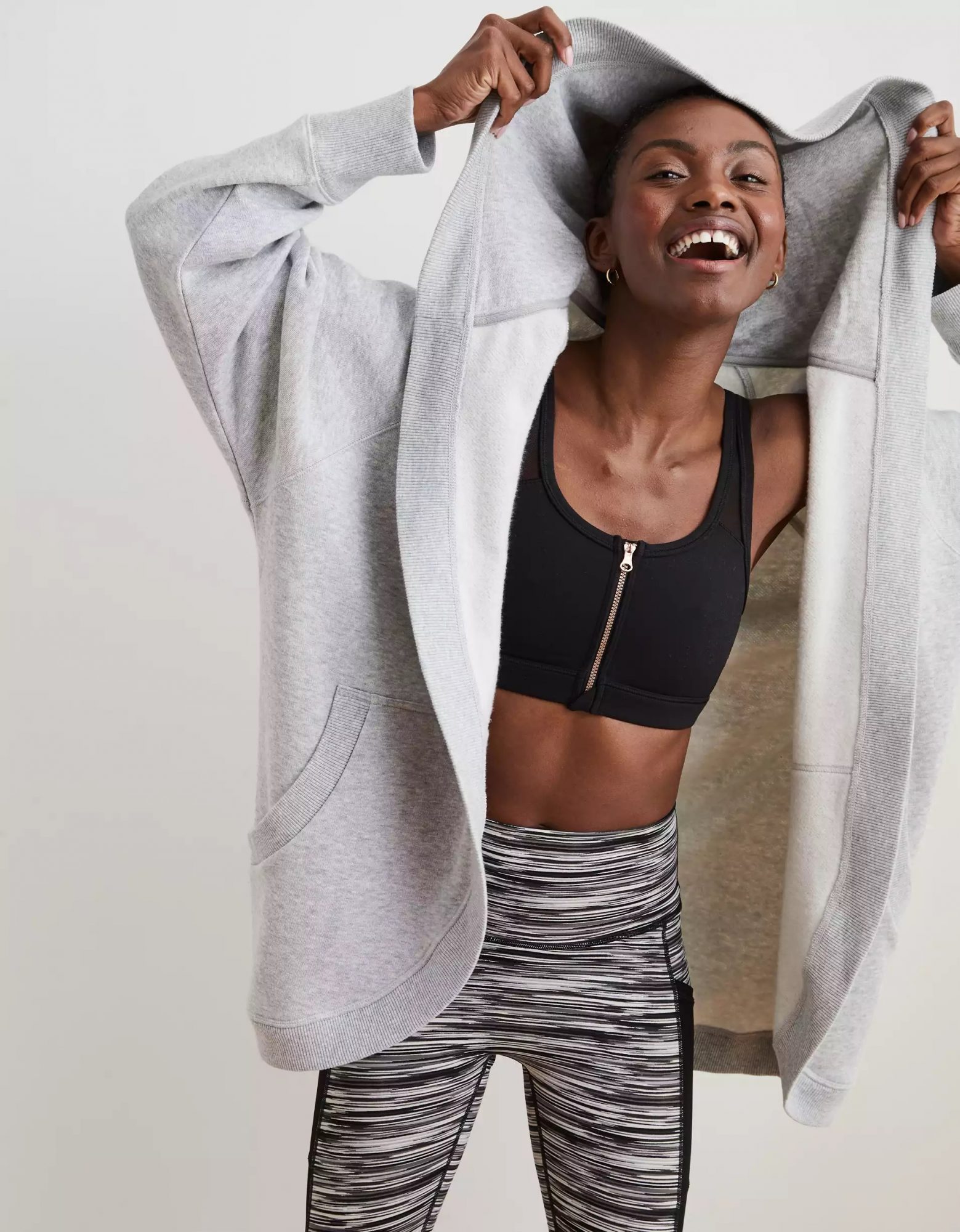 $32.95 (orig. $54.95)
Shop it
AE.com
Sorry, but when there's something called a "cocoon cardigan," we have to include it. In these times, we truly feel like cocooning, and this sweatshirt will make our work-from-home outfits complete. Reviewers can't stop raving about how cozy it is.
Shop everything at this massive Aerie sale here.