Beanie Feldstein, Lana Condor, and 11 other incredible women are teaming up with #AerieREAL for so many good causes
Our Instagram feeds have been truly blessed today, January 23rd. A new crop of Aerie "Role Models" joined forces will the retailer not only to strut their stuff in underwear and loungewear, but also to use its platform to shout out the causes they stand behind. Beanie Feldstein, Lana Condor, Hari Nef, and five more inspiring women joined existing role models, including Iskra (who was Aerie's very first Role Model) and Olympic gymnast Aly Raisman. Each person is giving voice to a different movement or empowering message, and they hope all of us get involved with them.
Aerie launched its #AerieREAL in 2014 as a campaign that highlighted diverse body types in un-retouched photos.
The body-positive campaign quickly drew actors, activists, models, poets, athletes, and people of all walks of life to join in. This year, not only is the brand focused on diversifying what we see on the outside, but it's promoting change on the inside, too. It's placing the spotlight on how its Role Models want to change the world through advocacy, leadership, and philanthropy, according to a press release.
Feldstein and Condor are joined by Hari Nef, Tony Award-winning Ali Stroker, Smile on Me founder Dre Thomas, scientist and CEO Keiana Cave, activist Manuela Barón, and DJ Tiff McFierce. Along with Raisman and Iskra, existing Role Models include Brenna Huckaby, Molly Burke, and Jenna Kutcher.
Scroll through to see some of the new inductees into the #AerieREAL Role Model team, as well as some of the existing models, to see the messages they're championing—and, of course, to shop their comfy looks.
Beanie Feldstein wants to "tell stories that matter."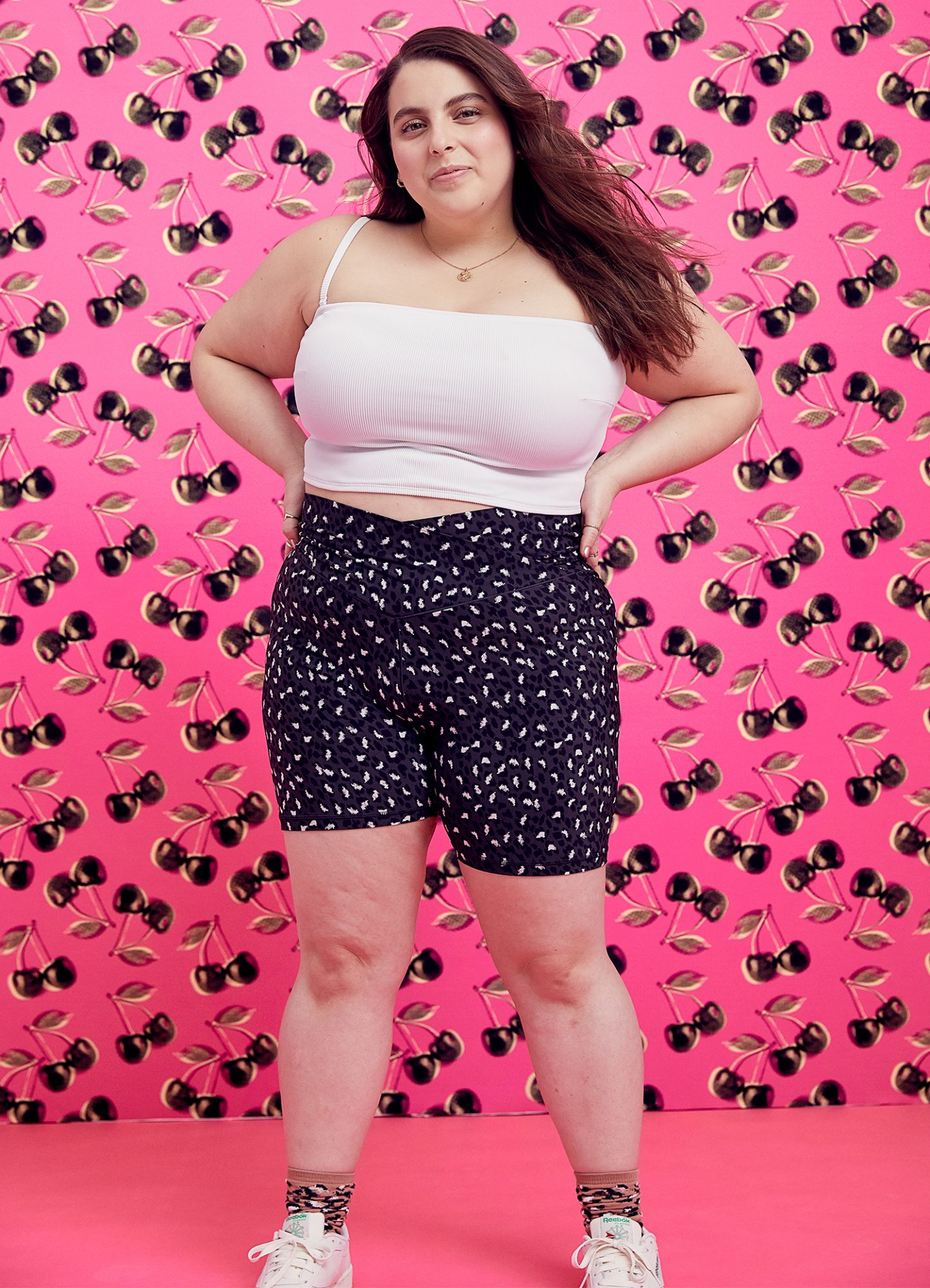 Shop the look! Ribbed Longline Bandeau Bikini Top ($39.95), Real Me Bike Short ($29.95), Sunday Soft Oversized Sweatshirt ($30); ae.com
"More stories need to be told by people who haven't been able to tell their stories before," the Booksmart star says in her Aerie profile. "I think we owe it to ourselves as a society to start telling really loving stories, and redemptive, positive, triumphant stories."
We completely agree! And Feldstein is working to make that a reality by being purposeful about the parts she chooses.
Lana Condor believes in working to "empower through education"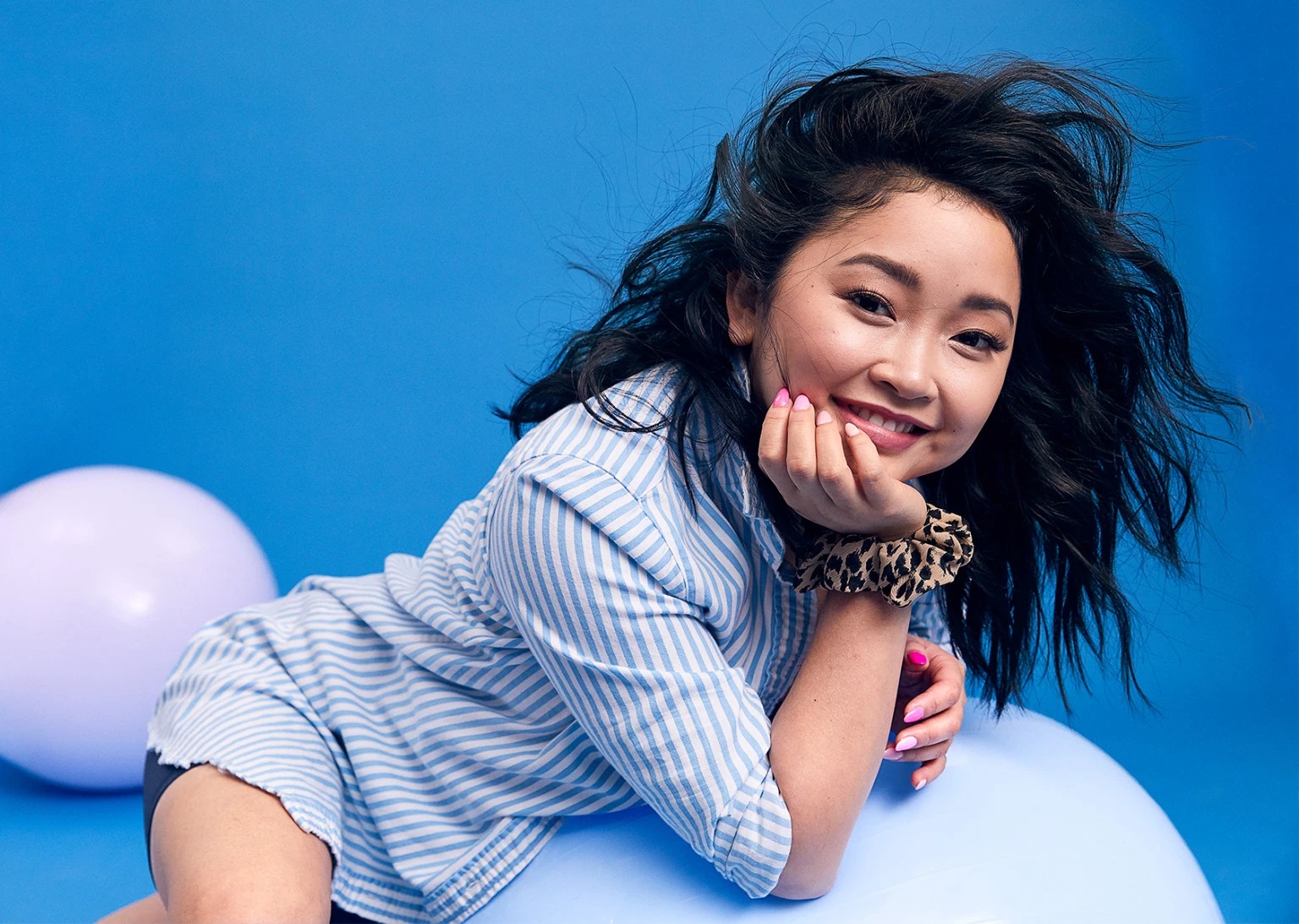 Shop the look! Chill High-Waisted Bike Short ($24.95); ae.com
Condor, who was adopted from Vietnam, tells Aerie that she works with the Asia Foundation to give back to other girls in Vietnam by providing educational scholarships. So far, Aerie notes that Condor's scholarship has enrolled almost 20 young women in four-year education.
Aly Raisman wants you to "speak your truth."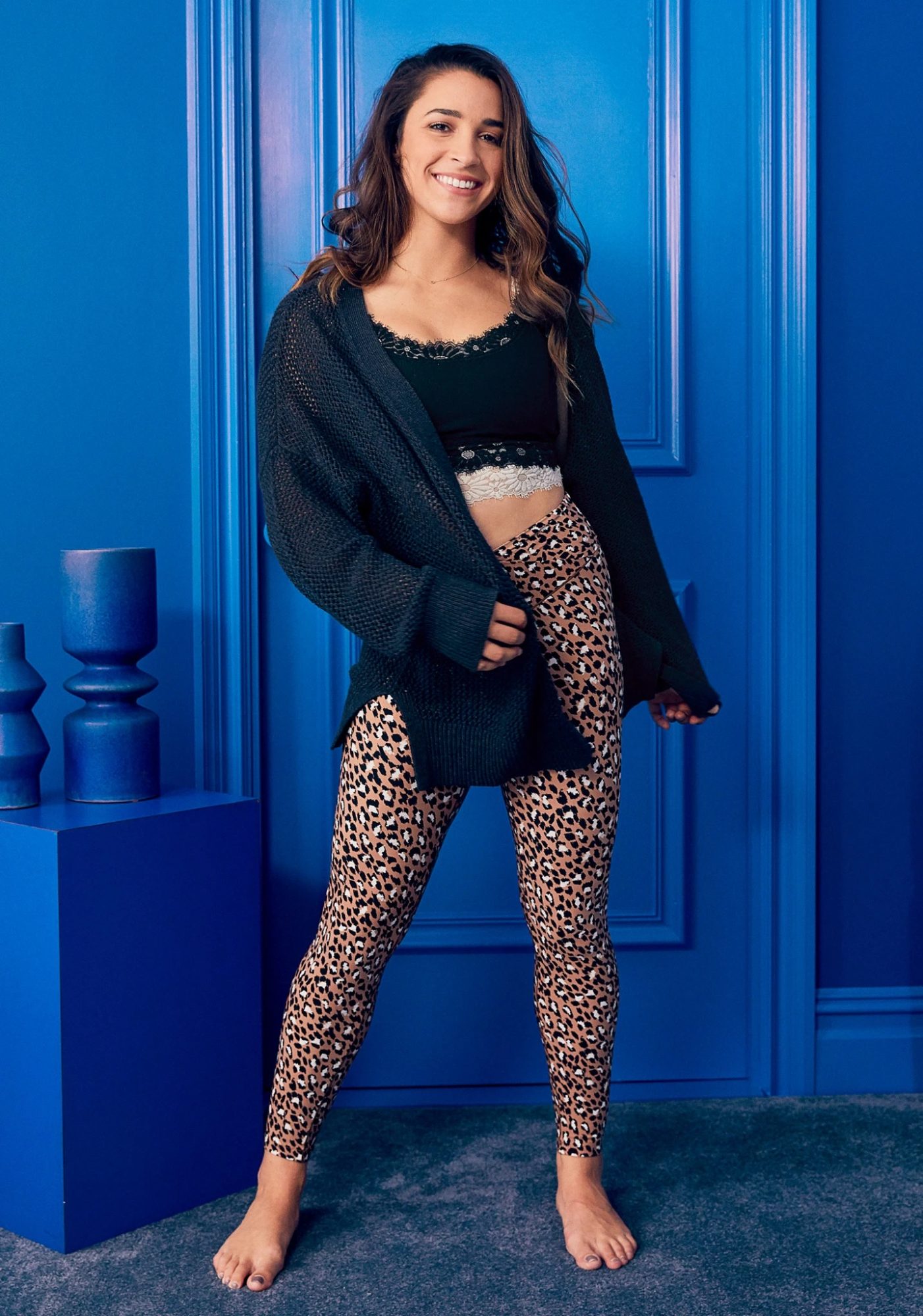 Shop the look! Real Free Cardigan ($41.96), Happy Lace Ribbed Longline Bralette ($14.97), Play Real Me High Waisted 7/8 Legging ($31.46); ae.com
In 2018, Olympic gold medal-winning gymnast Aly Raisman spoke up about her story of being abused by team doctor Larry Nassar. Now, according to Aerie, she's an advocate for the nonprofit Darkness To Light, which works to empower adults to prevent child sexual abuse.
"If I want to keep making change, I have to take care of myself," Raisman tells Aerie. "If I'm not taking care of myself, I'm not going to have the energy or the strength to continue to speak out."
Ali Stroker wants you to "be your own role model."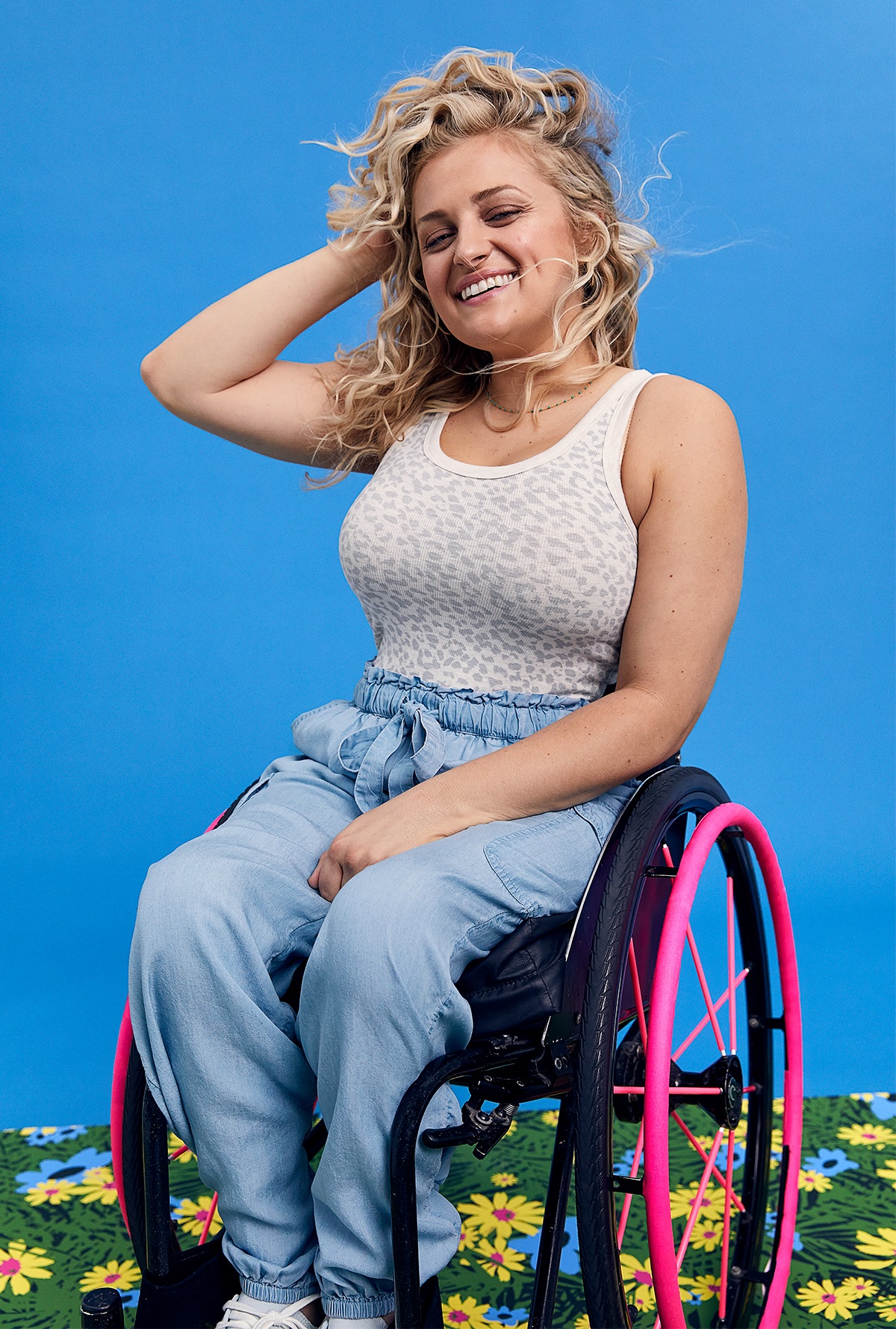 Shop the look! Leopard Gamechanger Tank ($19.95); ae.com
In 2019, Stroker made history as the first person who uses a wheelchair to win a Tony Award. She's learned through her career that sometimes you have to step up and be your own role model.
"The moment I realized I was a changemaker was when I looked around and I realized that there was no one else doing what I was doing," Stroker tells Aerie.
Hari Nef's message is to "always question."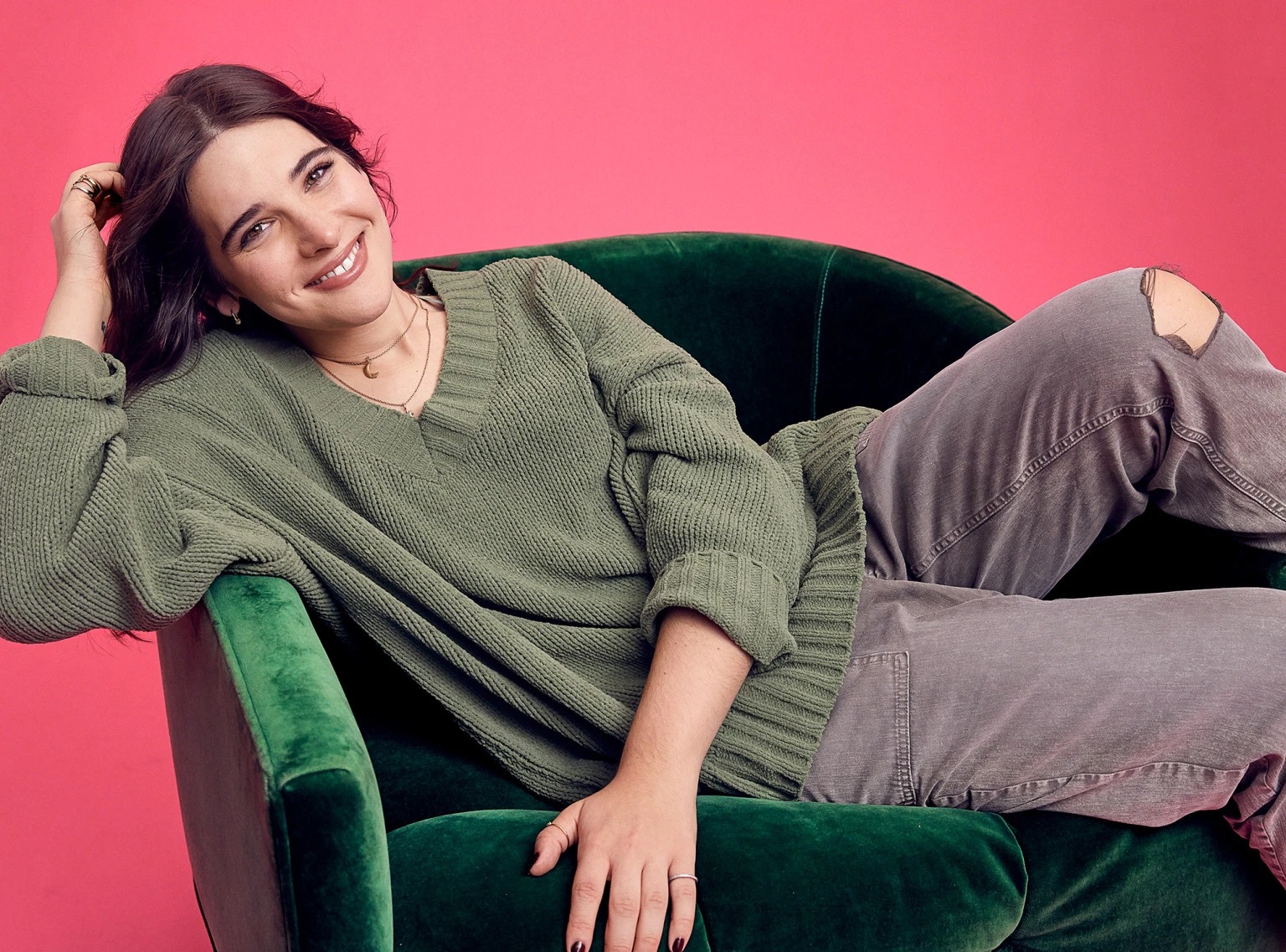 Shop the look! Chenille V-Neck Oversized Sweater ($38.46), Distressed Chambray Pant ($34.96); ae.com
Writer and You and Transparent actress Hari Nef wants more people to take initiative in this new year and new decade.
"I'm making change by looking around me at the people in my community and seeing how I can be of use," Nef tells Aerie. "Change can be great and small, and I try to take the initiative as the initiatives present themselves."
See all the #AerieREAL Role Models on Aerie's website, and let them inspire you to fight for your own causes and speak your truth in 2020.