Aerie's Entire Sustainable Swimsuit Section Is Buy-One-Get-One Free For Two Days Only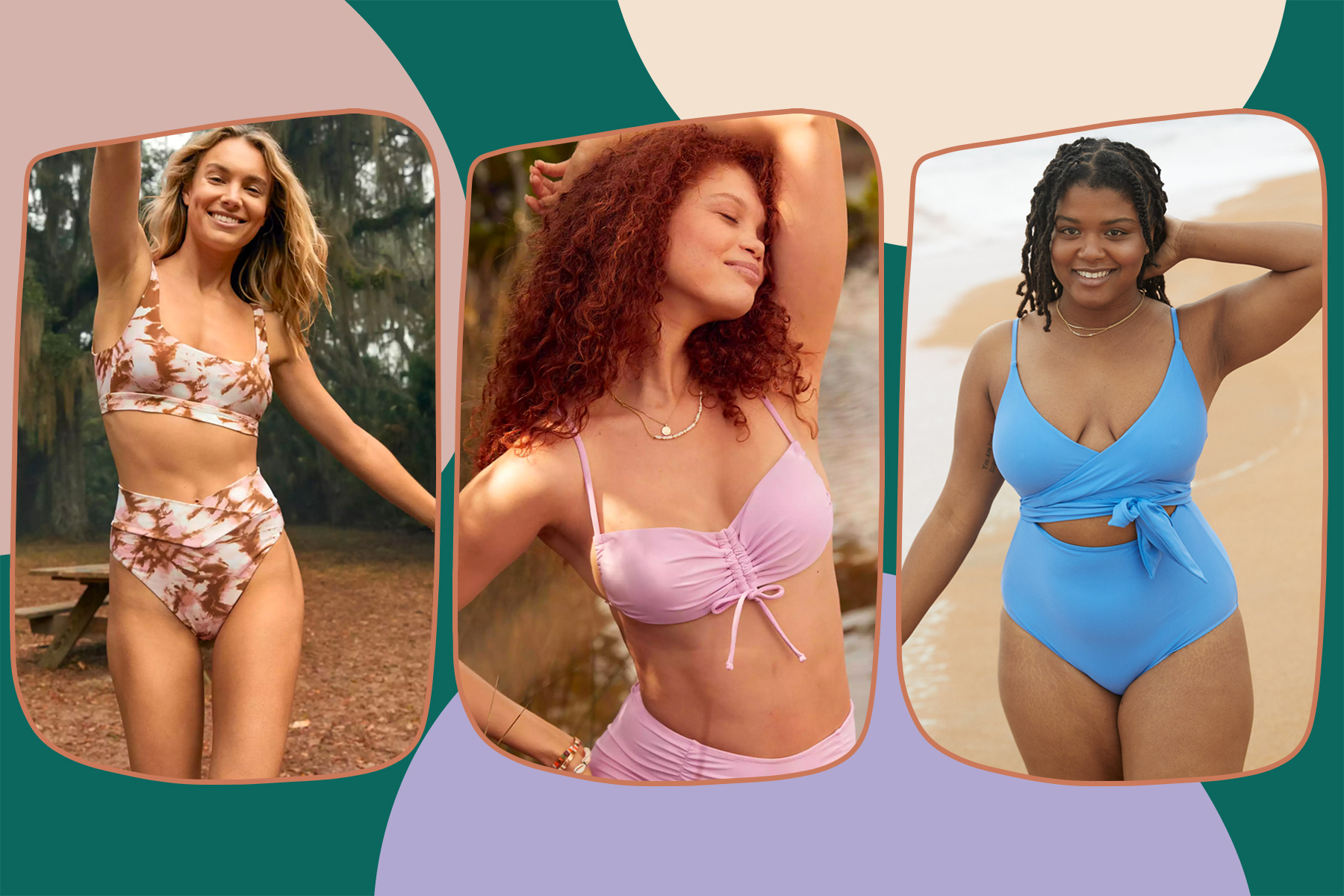 We've all pined over a trend: Think '90s jewelry, tie-dyed clothing, or white booties-and been crushed when sky-high prices prevented us from experimenting with the style. With Stylish Steals, we bring you the best weekend sales and deals so you can find affordable versions of the latest trends spotted on the runway, on Instagram, in stores, and on the street. Consider us your new, price-savvy personal shoppers.
Swimsuit season is here and it's time to make a splash in some bold and colorful looks! We're pumped for summer, and we need our swimwear to match our vaccinated-and-free energy. Luckily, one of our favorite places to shop for swimwear is having a major sale right now.
From now until July 10th, Aerie is offering buy-one-get-one free promotions on their entire swimsuit section. This means that you can get a pair of cute swimsuit bottoms (like this TikTok-loved pair) and a matching top for around $30 instead of almost $60. However, it's worth mentioning that spending over $50 will earn you free shipping on your order, so it makes sense to add a couple of extra items to your cart while you're at it. Plus, even more swimwear is on clearance for 60% off right now—so it's the perfect time to stock up on some new suits to rock all summer long.
These sale prices aren't the only thing that makes us feel good about Aerie swimwear. The brand also features unretouched images on site (helping us to know how the swimsuits will actually look on bodies IRL), and offers so many sustainable swimwear options. Aerie's Real Good swimwear line is all made from recycled plastic bottles and recycled nylon plastic—so you can step into the ocean knowing that your swimsuit is helping to keep it clean. To make your shopping easier, we rounded up the best sustainable swimsuits available for BOGO at Aerie and some of our favorite clearance items, too.
Best sustainable bikinis on BOGO sale at Aerie: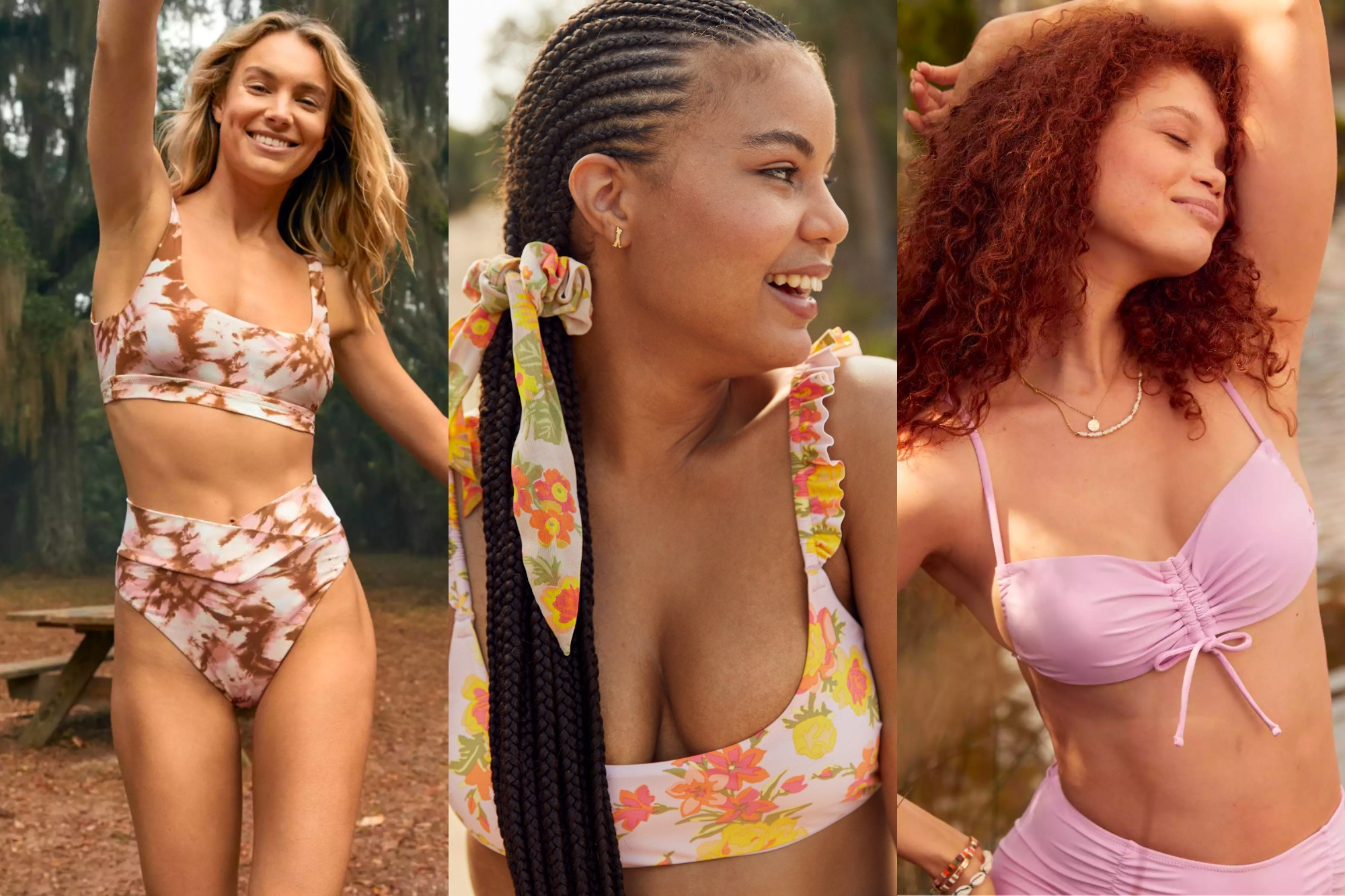 Best sustainable one-piece swimsuits for BOGO at Aerie: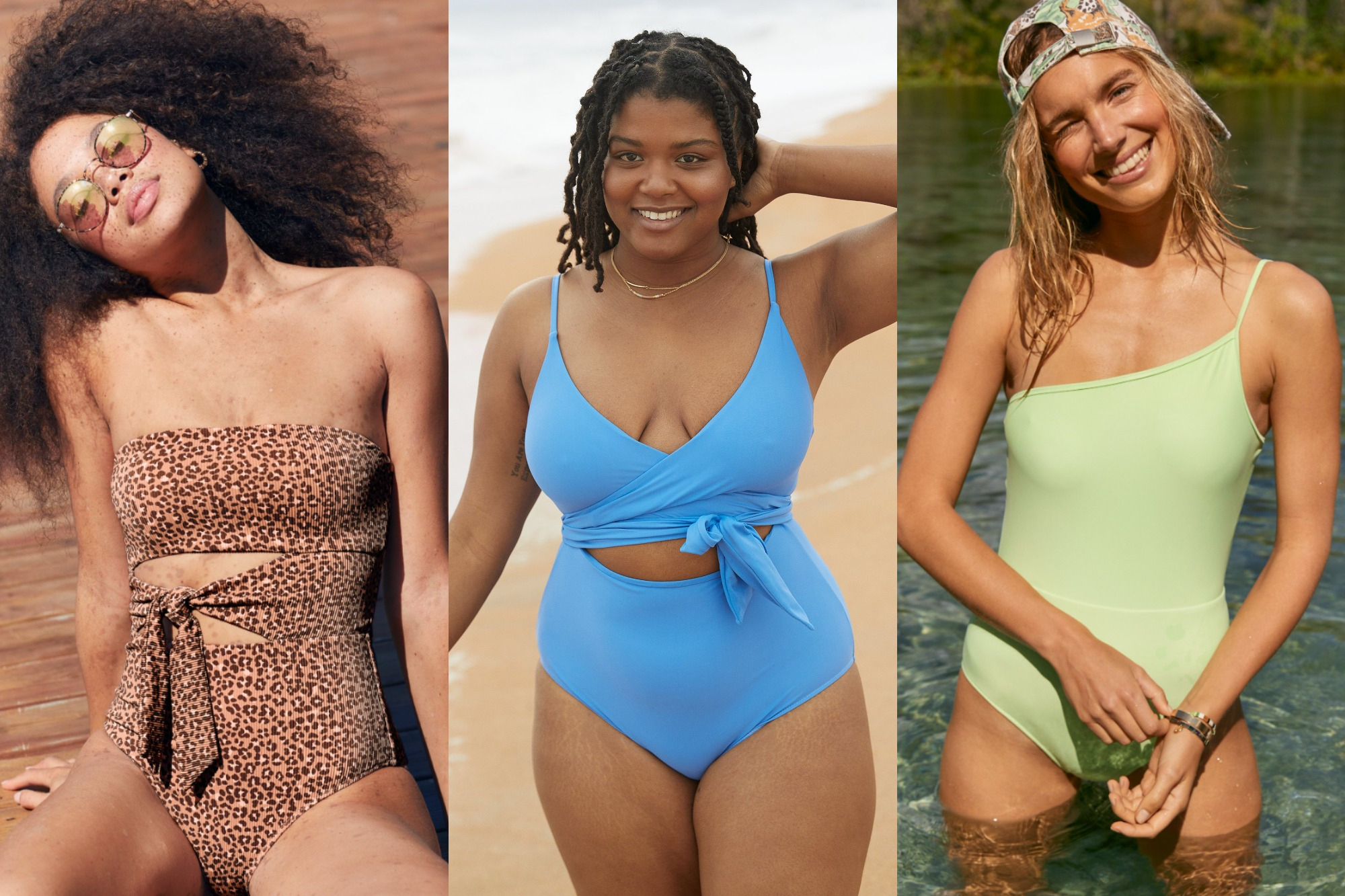 Best of sustainable swimwear on clearance at Aerie: