Aerie's body positive campaign just proved that it pays to portray real women in ads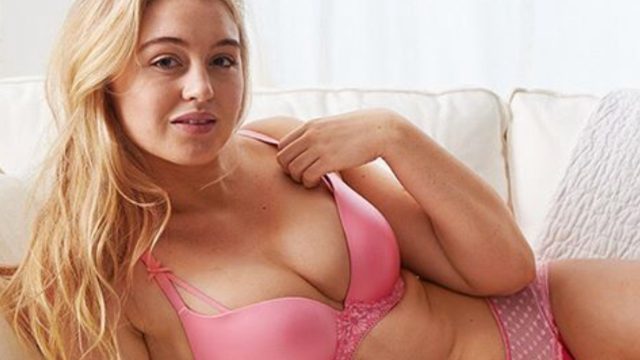 For the past two years, Aerie has been our shining light of body positivity in the lingerie and fashion world. We all know how difficult lingerie shopping can be, especially when the women in all those catalogs and advertisements look nothing like what we see in the mirror. Which is exactly why we love Aerie so much. First, they decided to use real women in their ads instead of models. Then they stopped photoshopping the women pictured in their advertisements, and they pretty much became our underwear heroes. (Is that a thing? It is now.) Even Emma Roberts (queen!) appeared in their campaign photoshop free.
All of this pro-women, pro-body positivity realness is amazing, but even more amazing is the company's recent announcement of through-the-roof sales over the past 12 months. It seems consumers like it when they can relate to the faces and bodies they see in advertisements. (Are you listening, lingerie companies???)
Aerie head Jen Foyle told BuzzFeed News, "The core of what's happening here in Aerie is really this marketing campaign that's really starting to take hold. The #AerieReal campaign is so authentic and it's really resonating with this young woman today."
Aerie's brand is built on the catchphrase, "The real you is sexy," and their social media feeds are full of the glorious hashtag #AerieREAL. They even encourage customers to post pics of themselves (photoshop free obvs) under the hashtag.
 Just in the past year, Aerie has had a 13% increase in its new customer base. The brand is a division of American Eagle, and in 2015 Aerie accounted for an estimated $260 million of the company's sales. We couldn't be more thrilled with this news, which is sending a powerful message out into the world. The Aerie campaign has got it right. The real you IS sexy.