Aerie released a cute insulin pump band and other new Abilitee adaptive clothing accessories
Six years ago, retailer Aerie made the commitment to stop airbrushing its models. Since then, the brand has worked to make its roster of models inclusive, showing different body types, different races, skin "imperfections," models in wheelchairs, and women with chronic illness and who use an ostomy and arm crutches. But now, Aerie has gone a step further and is offering Abilitee adaptive clothing accessories that support all kinds of medical devices.
The lingerie and sleepwear brand teamed up with Abilitee Adaptive Wear to release totally cute and functional clothing for people with disabilities or medical needs. The accessories line includes items like an ocean blue insulin pump bag, a baby pink cath clip, a soft arm sleeve for PICC lines, and an ostomy cover that cheekily says "Hot Shit."
"The vision for Abilitee as both a company and a cultural movement was born out of the growing realization that there are so many body-specific apparel needs, and yet, there is nothing out there that addresses every 'pain point,'" Abilitee co-founder Marta Elena told Aerie. "In particular, existing options tend to be unattractive, expensive, or limited in function/scope. Our goal is to develop stylish, affordable clothing that meets a wide range of adaptive needs."
Based on the reaction we're seeing, over just a short time, to Aerie's new adaptive offerings, it's clear that so many people are grateful to finally find clothes and accessories that fit their needs and make them feel good. Plus, they're finding these stylish accessories at a well-known retailer, and not having to dig endlessly for them.
false
Scroll through below to see what Abilitee adaptive accessories are on offer at Aerie, and see how they can be used for different medical needs. (And yes, they're pretty cute, too.)
Abilitee Soft Sleeve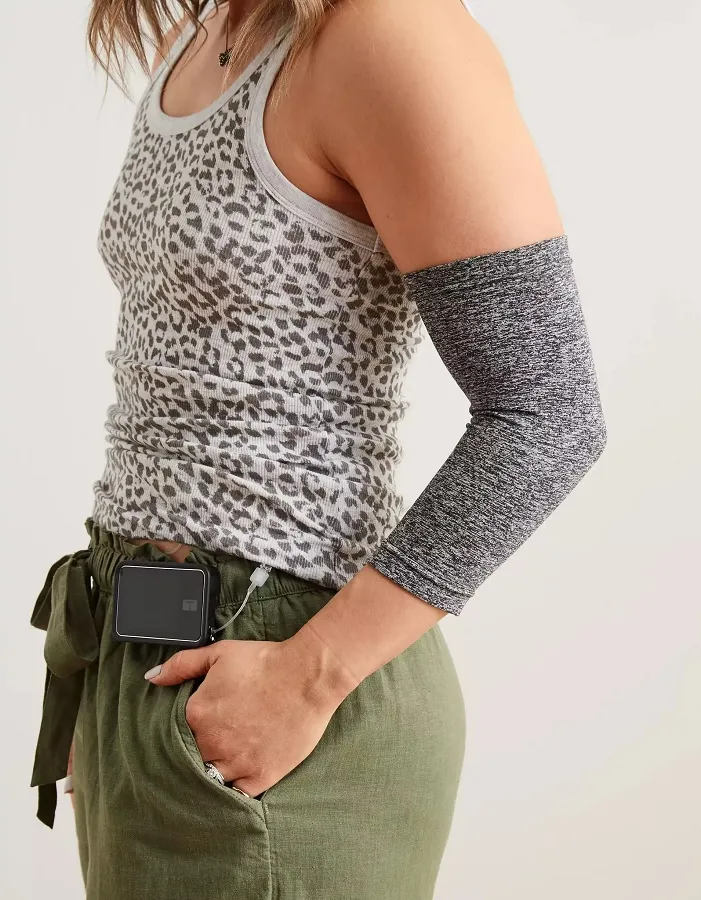 This flexible, breathable sleeve can comfortably cover and secure IVs or PICC lines inserted in the elbow or arm. Not only does it protect against UV rays, it helps to reduce skin irritation. Plus, it comes in three fun colors, so you could skip the Ace bandage and mix and match for your jammies or outfit.
Abilitee Insulin Pump Belt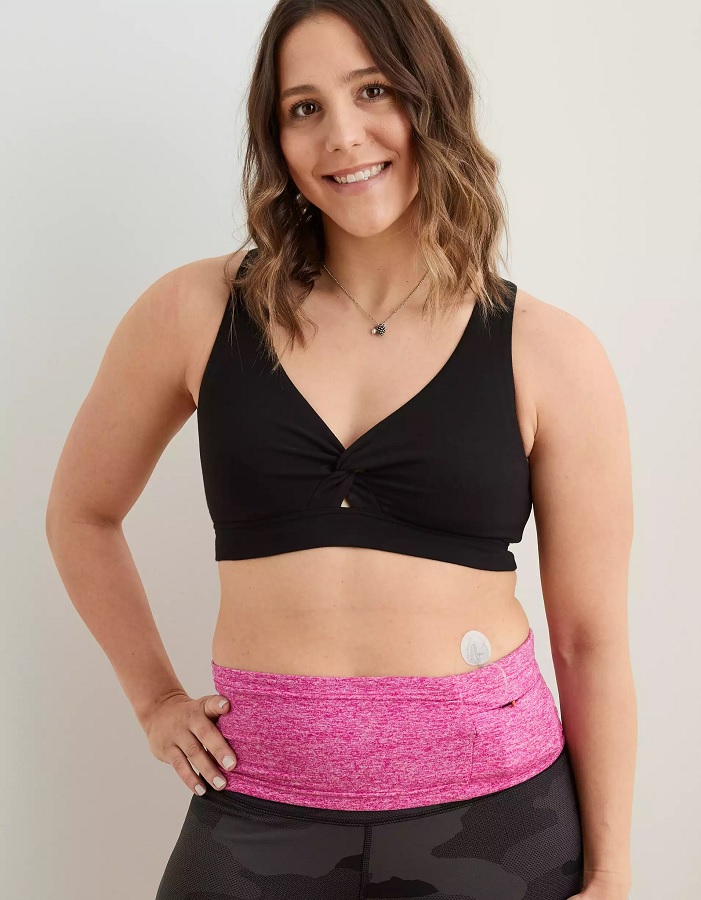 Aerie says this insulin pump belt has enough pocket room to store your insulin pump, but also it works for any medication or just something like your phone. Plus, the belt is sweat-wicking, which means it can stand up to low-impact exercises, like yoga. And to make everything easy, you can throw it in the wash to clean it.
"Love it btw, but more importantly, thank you for normalizing type 1 and insulin pump use in your brand," writes one reviewer. "This means a lot to me for some strange reason, and I'm sure more T1D people."
Abilitee Cath Clip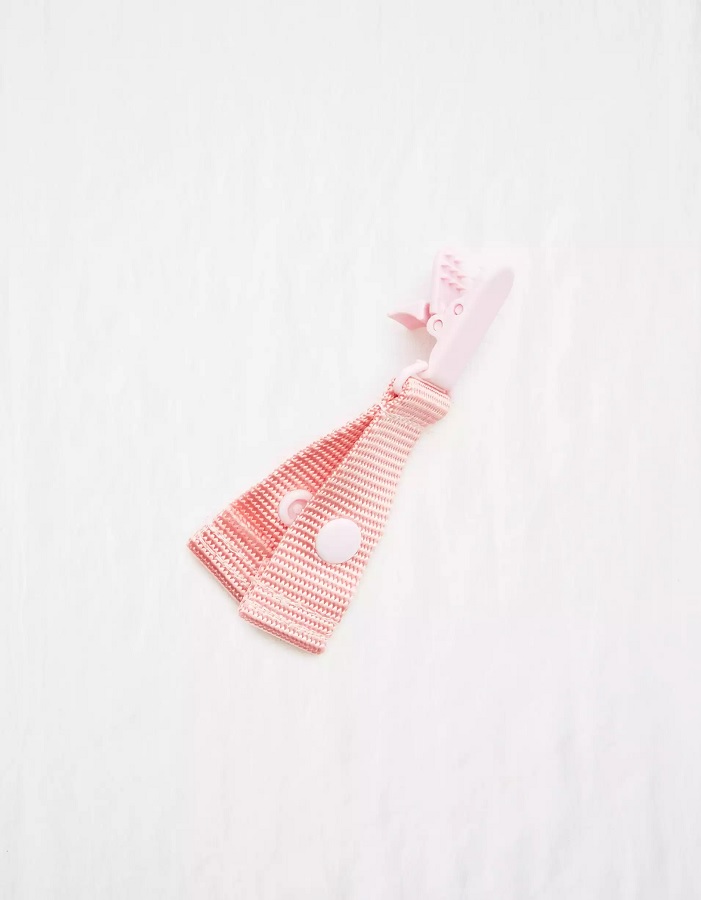 This clip was designed to secure any dangling device cords, catheters, or feeding tubes (or anything of the like) to keep them out safely out of your way. Just gather the excess tubing, place between the two straps, and close. From there, you can clip it onto a bag, your shirt, or whatever makes sense for you.
Abilitee Ostomy Cover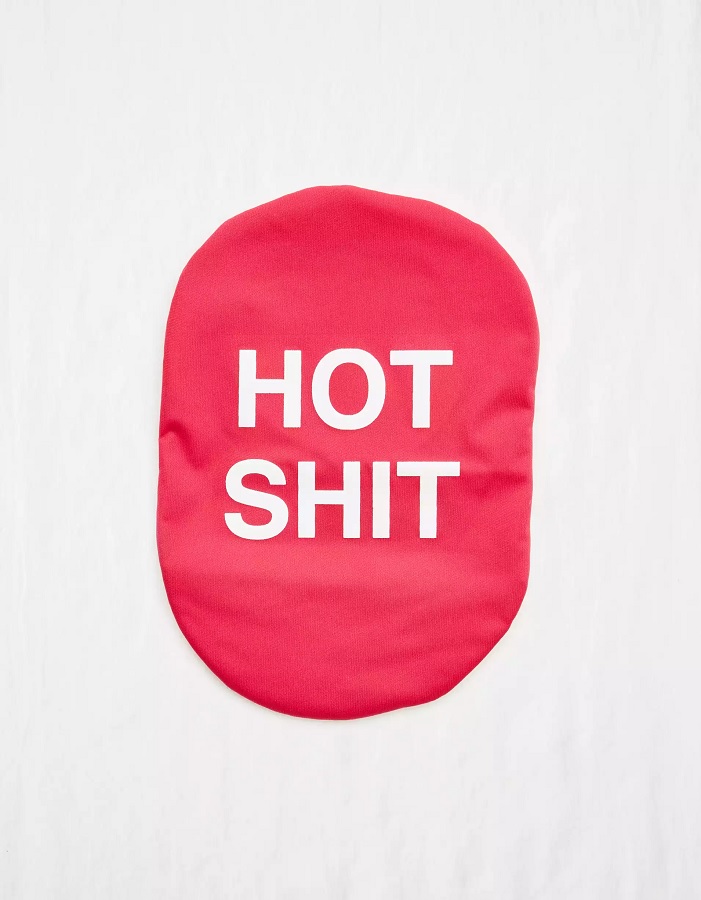 Abilitee Adaptive Wear was inspired to design its first ostomy cover after Abilitee co-founder Dr. Julie Sanchez's nurse friend underwent colostomy surgery to treat rectal cancer. Abilitee's Marta Elena told Aerie that after seeing difficulties with accidental leaks and carrying all the necessary supplies, they created this bag that's both water-resistant and designed to retain leaks, should they occur. Plus, as you can clearly see, they wanted to add some "humor and levity to a not-so-fun situation." This ostomy cover also comes in camouflage print.
"Great ostomy cover, fits my ostomy perfectly, no issues getting it on or keeping it on," one reviewer writes. "Great color and printing is clean. So so love that there are brands inclusive of people like me with an ostomy. I wore it with my friends and felt so confident."
Here's hoping more brands take note and offer more options for adaptive clothing and accessories that people can feel good about wearing.